English
Skip to main content
PPL/NPPL Flight Training Nationwide
Locations Nationwide   
REF:

3HRPSP
• Proper pilot training!
• A block of three x 1 hour lessons
• Ideal start towards pilot qualification
• Offered at training schools nationwide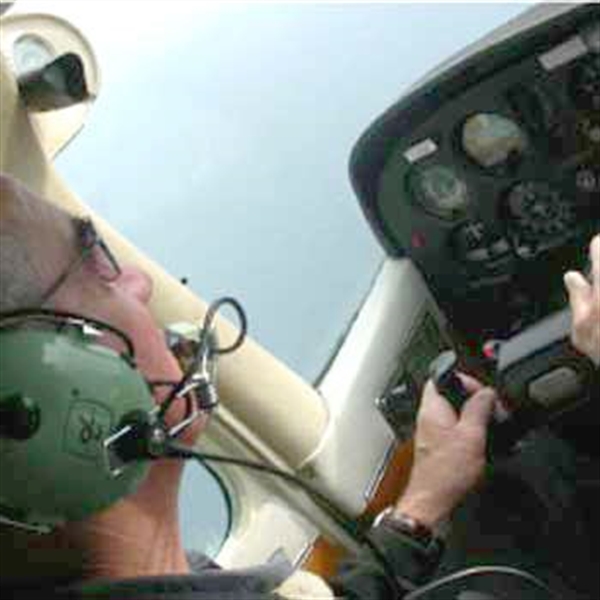 What's Included
A series of three 1 hour flying lessons
A pilots log book and aircraft inspection checklist
All lessons start with a classroom briefing with your pilot in addition to the flying time
Each of the lessons will be logged and will count towards the total hours needed should you wish continue studying for your Private Pilots Licence
Complimentary premium gift packaging from Into The Blue
What Can I Expect
If becoming a pilot is a real ambition, these great value pilot packs provide the perfect introduction to the wonderful world of aviation. With three lots of one hour lessons on offer, this deal will certainly put you on the right track to being a pilot. If you simply just want to 'have a go', we've got single flying lessons too.
As any pilot instructor will tell you, the more often you fly, the faster you will learn to become a pilot. Students going for their Private Pilot's Licence (or National Private Pilot's Licence for microlights, vintage aircraft etc) are advised to train at least once a week. With this trio of lessons available at pilot training schools around the country in traditional (PPL) or sports light aircraft/motorised gliders (NPPL), you'll be making an excellent start.
So, with a fully qualified instructor pilot by your side, will you become a flying ace? A certain dexterity is a must, along with patience and practice. Which is why these packs are so great, because you get to experience and engage in six take offs and landings, with your three individual lessons offered.
You will also make a start on the conventional syllabus for any student training to become a licensed pilot; namely co-ordinated constant heading, steady airspeed and stable altitude flight, as well as starting to practice climbs and descents. You may also get to try altitude turns to headings at 15 and 30 degrees, all with a constant speed and direction.
As well as the time in the air, you will have a taste of the other side of what it takes to become a fully trained pilot; the ground school. This is where, in a classroom at the pilot centre, you learn about meteorology, navigation, aerodynamics and aircraft systems. These essential facts and knowledge are needed to become a proficient pilot with sound judgement and good decision-making skills when flying.
Your first steps to becoming a pilot will be taken in a dual-controlled aircraft, typically something like a two seater Cessna or Flight Design CT lights sports plane. Our packages include your instruction, a log book and aircraft inspection checklist - in fact, everything you need to start your training to become a certified pilot to be able to hire and fly light aircraft. Imagine being able to take off and have a superb mini daytrip in a plane piloted by you!
Availability
• Lessons are weather dependent and are usually available on weekdays and weekends throughout the year
• Although time slots are allocated please be aware that aircraft lessons are subject to a number of factors which may potentially cause delay to your scheduled time. Whilst every effort will be made to help keep you on time we ask for a degree of latitude owing to the nature of flying, air traffic delays and weather considerations
Location
Co Durham Teeside International Airport, Darlington
Essex 

Damyns Hall Aerodrome, 

Upminster (M)
Essex North Weald Airport, North Weald
Lincolnshire Saltby Airfield, Grantham (M)
Oxfordshire

 

Bicester Airfield, Bicester (M)
Oxfordshire

 

Enstone Aerodrome, Chipping Norton (M)
Nottinghamshire

 

Netherthorpe Airfield, Worksop
Renfrewshire Glasgow International Airport, Glasgow (£15 supplement is payable per flight)
West Midlands Halfpenny Green Airport, Stourbridge
(M) Light Sports Aircraft or Powered Motorglider
Locations are updated frequently and are subject to change 
Suitable For
• Minimum age is 16
• All under 18s must be accompanied by an adult on the airfield
• Maximum weight limit 15 stone (14 stone at Glasgow location)
•  Some flying schools may be able to offer lessons in a 4 seater aircraft for an additional charge should you exceed the limit (please check prior to purchase)
• Maximum height 6ft
• You will need to provide two forms of identity including a photo id, e.g. a passport
Spectators
• Friends and family are welcome to come and watch your first forays into becoming a pilot from the ground
• Clubs offer different levels of facilities, however most have a clubhouse providing toilets, viewing areas and refreshments.
Anything Else
• All pilot lessons take place at Civil Aviation Authority approved centres
• All lessons must be taken at the same location
• Flight times are 'chock to chock', ie. from when the plane starts to taxi to when it switches off at the end of the flight
• If you wish to achieve a private pilots licence you'll need to complete at least 45 hours of flight training and complete theory exams, your chosen flight centre will be able to advise you on the additional costs involved




Reviews
Average Rating 5
Total Reviews 2
Recommend to Friend 2

Absolutely amazing experience and total value for money. Full day spent with professional pilot, easy to digest theory plus fantastic in-the-air experience. You can even try to steer on your own if you are brave enough. True pros and I'll gladly continue the training with them.
Mike
This experience was bought for me by my partner, so I can't comment on value for money or ease of purchase etc. The voucher was really easy to redeem, and Peterborough Flying School were really friendly and helpful. I've only done 1 of my 3 flights so far, but will be going on to turn it into a full PPL. Excellent way to kickstart a lifelong ambition.
Peter Riding
{{reviews.text}}
{{reviews.user.username}} PPL/NPPL Flight Training Nationwide
3 Hour Pilot Starter Pack
Total Price
£
499.00