English
Skip to main content
Nationwide Microlight Experience
20 Locations Nationwide   
REF:

MIC020
• One voucher valid for many airfields nationwide
• All British Microlight Aircraft Association clubs
• Insulated flying suits available for cold weather
• Fixed & flexwing microlights offered by many clubs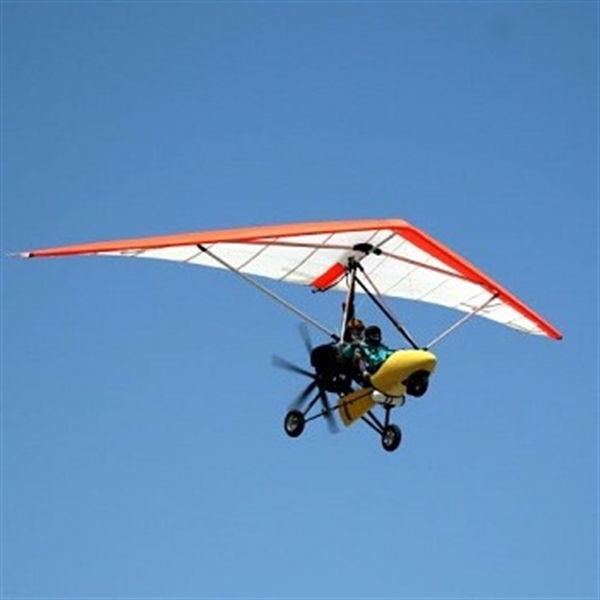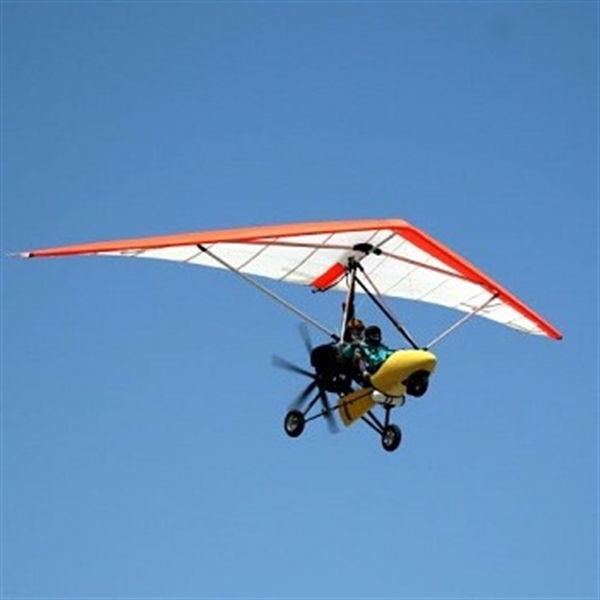 What's Included
• Take a trial flying lesson in a fixed-wing or flex-wing microlight
• Ground briefing and explanation of the aircraft
• Learn how the controls influence the flight of the aircraft
• Opportunity to take the controls and fly the microlight for part of the flight
• 20, 30, or 60 minute lessons are available
What Can I Expect
Our best value microlighting lessons available nationwide! We are offering 20, 30 and 60-minute microlight experiences departing from airfields across the country. Your voucher is valid for all locations currently listed, making these microlight lessons our most flexible too.

All microlight experiences start with a pre-flight briefing, where you will be shown around the aircraft. The main characteristic is that it is really light (to be classed as a microlight it has to weigh less than 450kg). The basic principles of flight will also be explained - all fascinating stuff even before you've taken to the air!

Once securely strapped in, the instructor will handle the take off and climb. Having settled down into level flight, your pilot will demonstrate a few gentle turns and you will then be given the opportunity to try for yourself. You might not believe us now, but you'll find it's really quite easy (yet still totally thrilling!) to actually fly the microlight yourself.

Microlight aircraft are quite varied these days, with many clubs around the UK now flying modern fixed wing microlights that offer the comfort of a regular training aircraft, whilst others still offer flights in the flexible wing, 'open cockpit' style microlights, giving you that 'open to the elements' flying.

All microlight clubs and training schools we feature are part of the British Microlight Aircraft Association. As with all Into The Blue flying activities, all aircraft used on these microlight experiences comply with the British Civil Airworthiness Requirements issued by the CAA to regulate each aircraft, the manufacturer and pilots.

So if you want to buy a microlight lesson voucher that's flexible, these nationwide vouchers are valid at over 20 different microlight schools around the country. With so many locations, you are never far away from an airfield offering flights in these ultra light aircraft. In just a few clicks you'll have your best value microlight experience all sorted.
Availability
• Microlighting is available throughout the year at most venues where conditions allow
• Some flying venues are only operational at weekends
• You might prefer to take your flight in warm weather, as in some microlights passengers are exposed to the elements, however insulated flying suits are provided
Location
Location, Aircraft Type and Flight Durations available

• Bedfordshire, Sandy - Fixed - 30/60
• Berkshire, Hungerford - Fixed - 20/30/60
• Cambridgeshire, Ely - Flex - 30/60
• Co Durham, Shotton Colliery - Fixed - 30/60
• East Yorkshire, Beverley - Flex & Fixed - 20/30/60
• Gwynedd, Caernarfon Airport - Flex - 20/30/60
• Hampshire, Solent Airport - Flex & Fixed - 30/60
• Herefordshire, Shobdon - Flex & Fixed - 30/60
• Hertfordshire, St Albans - Flex & Fixed - 30
• Kent, near Rochester - Flex & Fixed - 30/60
• Lancashire, Cockerham - Flex - 20/30/60
• Lincolnshire, Grantham - Fixed - 30/60
• Manchester, Eccles - Flex - 30/60
• Northumberland, 
Longframlington
- Flex & Fixed 30/60
• Powys, Welshpool - Fixed - 30
• Peterborough, Holme - Fixed - 20
• Scotland, Kinross - Fixed - 30
• Staffordshire, near Lichfield - Flex & Fixed - 30/60
• Surrey, Camberley- Blackbushe Airport - Fixed - 30
• West Midlands, Stourbridge - Flex & Fixed - 30/60
• 
Wiltshire,
 Marlborough - Clench Common Airfield - Fixed - 30
'Flex wing' microlights have open style cockpits and a wing like a hang glider 'Fix wing' microlights have a closed cockpit and resemble your typical light aircraft
Suitable For
• Minimum age 14
• Under 18s must be accompanied on the airfield by an adult
• Maximum weight of 15 stone (17.3 stone in Lancashire)
• Maximum height 6ft ins
Spectators
• Spectators are most welcome to go along to the airfield to watch the take off and landing
• Facilities on site vary from location to location
Anything Else
• Flight times are 'chock to chock' so include taxi time
Reviews
Average Rating 4
Total Reviews 16
Recommend to Friend 11

Fabulous day up in the skies. Was lucky with the weather as it was very sunny so could see for miles. Tim, my pilot, was excellent at explaining the controls and let me fly for a bit which was a bit nerve racking. He explained where we were and which town was below us and obligingly dipped down so I could nose at the big houses lol. Thoroughly enjoyed it. As did my husband and mother in law who watched all the comings and goings on the airfield whilst I was up in the air from the Cafe. Would recommend this trip any time.
Fiona
A great experience,easy to book, easy to find, onsite cafe, lovely staff, great instructor, would recommend
Maxine rasmussen
Superb location to fly from. Airfield had backlog due to bad weather in the morning and informed me that flight would be delayed. When informed that we were anxious to return home to tend to horses we were offered an upgrade to a four seat aircraft, which would allow my partner to join me, for a very reasonable additional charge, and for me to take the flight immediately. Great flight.
Harold Keeling
Really enjoyable microlight flight, the instructor was very knowledgeable and informative
Ross
great experience. would do it again
frederick golding
{{reviews.text}}
{{reviews.user.username}} Nationwide Microlight Experience
20 minute Flight plus briefing
Total Price
£
65.00