Outdoor and Open Air Concerts
The recipe for great open air concerts: spectacular outdoor locations, full orchestras with wind, brass and string instruments, charismatic conductors and talented singers. Then all you have to do is sit back and enjoy an evening of popular classical music in a proms spectacular style with the lights, big screens and expertly timed fireworks. Superb!
Summer concerts take place in stunning outdoor locations, usually country house estates with the stage built on manicured lawns. Plenty of room to lay down the rug, open up the picnic basket and get to work on quaffing a nice bottle of rose or Champagne, munching on strawberries and enjoying the concert. Read more...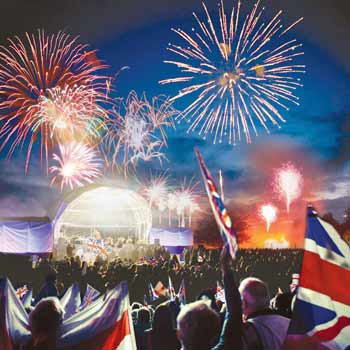 Summer Proms for Two
Selected Venues Nationwide
We use cookies to give you with the best user experience when you visit our website. By continuing to browse the site, you are agreeing to our cookie policy,
more info
.