English
Skip to main content
Self-Guided UK Hiking Packs
Nationwide Locations   
REF:

VESHIK
UK hiking map packs delivered to your door
Printed route maps, tips & more inside
Curated by a young, dynamic & passionate company
Official Ordnance Survey Route Planner partner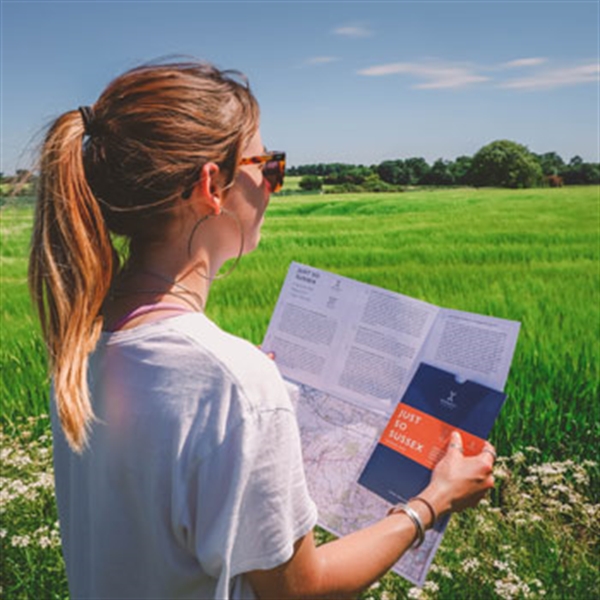 What's Included
Take yourself on a self-guided hike
Receive a hiking map and guide of your chosen route from the nationwide locations available
The map is easy to follow and comes with a digital back-up
All routes are easily accessible with easy to moderate grading 
Hikes start and finish at a train station
Short cut and 'Plan B' options available in your guide
Find points of interest, pubs and pit-stops on route
All guides contain a 'kit list' specific to your chosen hike so that you can prepare beforehand
Maps are delivered to your door (UK mainland postage and packaging included)
What Can I Expect
UK hiking made fun! Go on, take a hike and hit the great outdoors with these brilliant little self-guided map packs. Delivered direct to your door, you'll have everything you need to take you out and about on a walking tour.
This young and dynamic company has taken the slightly old-fashioned and fuddy-duddy image of rambling - and ripped it up! These really well produced and neatly presented UK hiking maps cover enjoyable walks and hikes around the UK, and your voucher is valid for any of the packs available.
We love the attention to detail by the UK curators of these hiking guides. The best tea stops and lunch spots are equally as important as the route itself. After all, nothing beats conquering a hill, exploring a woodland or a coastal path and then sitting down for a freshly brewed cuppa and a well-deserved slice of cake.
And of course, all the 'big' things are covered too. Each pack contains a printed route map, a kit list specific to the environment you'll be hiking in and all tips and help you could need. We love the fact that there are also shortcuts and alternative 'plan b' routes, so all eventualities have been thought of.
It's worth noting that you also get access to a digital backup of the pack, but let's face it, nothing beats having an actual map in your hand. No 'phone signal problems and no battery issues. And the maps are printed on recycled materials, to keep your carbon footprint as light as possible.
You can easily leave the car at home for these self-guided outings too, as each walk starts and finishes at a train station. Just put on your sturdy boots, fill up your water bottle and with your UK hiking pack in hand, head off for your day of discovery on foot. Buy your UK hiking map pack voucher now!
Availability
Hikes can be taken at your own leisure
Each hike includes a 'when to go' section for advice on the best time of year
Maps take 1-2 working days to be delivered once you have redeemed your voucher
Location
Hikes Available:
Borders of Brighton South Downs, East Sussex (14.4km, 4hrs 15mins)
Bound for the Beacon Chiltern Hills, Hertfordshire (14.4km, 4 hrs)
Box Hill and Back Surrey Hills, Surrey (11.6km, 3hrs 50mins)
Castle in the Air Arun Valley, West Sussex (14km, 4 hrs)
Conquer the Coast South Downs, East Sussex (25.7km, 7hrs)
Corner of the Cotswolds Cotswolds, Oxfordshire (20.2km, 5hrs 30mins)
Dart to Devon River Dart, Devon (20.3km, 6hrs 20mins)
Green and Pleasant Land South Downs, East Sussex (14km, 3hrs)
Head for the Hills North Downs, Surrey (17km, 7hrs 12 mins)
Hit the Shires Cotwolds, Oxfordshire (22.2km, 6hrs)
Just So Sussex High Weald, East Sussex (17.3km, 5hrs)
Maunder in the Malverns Malvern, Warwickshire (12.4km, 4 hrs)
Norfolk'n Way Norfolk Coast, Norfolk (18km, 5hrs 15mins)
Temple of the Winds Blackdown, Surrey (17km, 5hrs)
The Hills of Edinburgh Edinburgh, Scotland (20.2km, 6hrs 15mins)
The Lost World Jurassic Coast, Dorset (19km, 6hrs)
The Only Way in Essex Dedham Vale, Essex (11.7km, 3 hrs)
The Poet's Stone Ashford Hangers, Hampshire (11.3km, 3 hrs)
Walk in the Park Sevenoaks, Kent (12km, 3hrs 30 mins)
Please note that all time durations are approximate
Suitable For
Suitable for all ages
A good level of fitness for walking is required
Spectators
Suitable for friends and family who wish to join you
Anything Else
All hiking routes are on national trails, so it is safe a legal to take your dog with you
Most hike are undulating and have some rocky terrain so bringing a buggy is not recommended Self-Guided UK Hiking Packs
Nationwide Self Guided Hiking Pack
Total Price
£
25.00