English
Skip to main content
Military Driving in Leicestershire
Near Market Harborough
REF:

ARMMDW
Drive armoured & light military vehicles
Ride as passenger whilst others drive
Entry into the on-site military vehicle museum
Choose between a two or three vehicle drive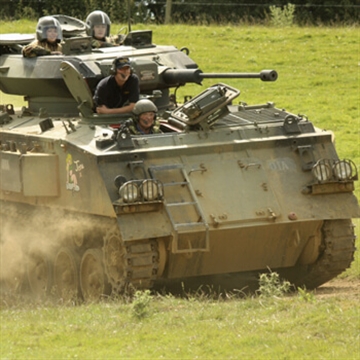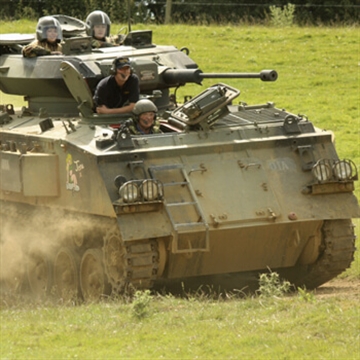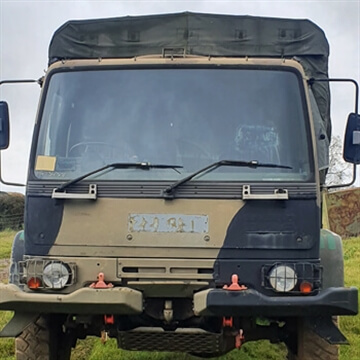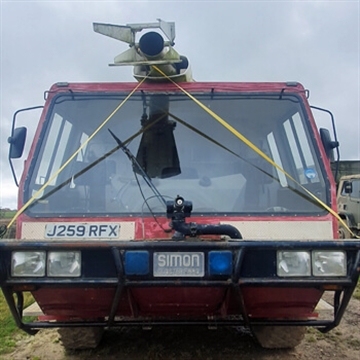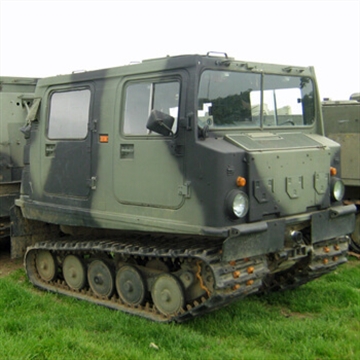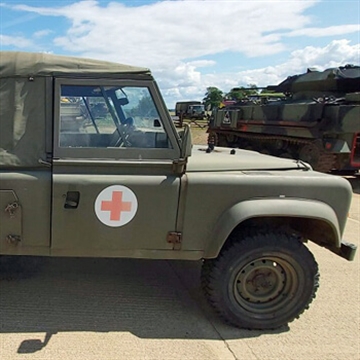 What's Included
Drive two or three military vehicles around a challenging 1.2 mile course
Welcome, safety briefing and introduction to the vehicles
FREE entry to the museum displaying a large military vehicle collection
Overalls and helmets are provided as required
The following vehicles are usually available on site
DAF Lorry
BV 206 Hagglund
Fire Tender
17 tonne FV432 armoured personnel carrier

Ex Military Land Rover
Military Driving Experience
Drive two military vehicles
Approximately 40 minutes total individual drive time
Experiences last around 3 hours
Opportunity to ride in vehicles whilst others drive
Ultimate Military Vehicle Driving Experience
Drive three military vehicles
Approximately 60 minutes total individual drive time
Experiences last around 3 hours and you will form part of a group of three people
Opportunity to ride in vehicles whilst others drive
What Can I Expect
Get kitted up and ready for madcap military driving experiences in Leicestershire! Your mission, if you choose to accept it, is to trundle around the countryside near Husband's Bosworth, just south of Leicester, in your pick of heavy and medium-weight military tanks and vehicles.
At this venue there's always a full fleet of armoured military vehicles ready and waiting to be driven. And one of them will catch your eye straight away - the FV432. This armoured personnel carrier is always a customer favourite. Starting up those huge Rolls Royce engines certainly gets your attention. You will love the aggressive driving style of this tank - and you can even reach speeds of up to 32mph. That's seriously rockin' for a tank!
Lots of soldiers learn to drive heavy trucks in the military and this experience gives you the chance to have a go in a DAF army truck. You used to see a lot of these trucks on the roads, with a separate cab and metal-barriered rear hold that was usually covered up in a khaki coloured tarpaulin. They are resilient, rugged and have impressive off road capabilities as, despite their size, they are 4x4.
The BV206 Hagglund (also known as the Bandvagn 206) is an essential vehicle for the arctic conditions in snow-covered Nordic countries (and Leicestershire, of course!). Quite frankly, they look funny as there are two parts; a driver's cab with rear seats and a separate trailer attached. Both parts are articulated, so the Hagglund manages to keep contact over very rough terrain, yet the ground pressure is low enough it can rumble through snow without sinking. A fine piece of military engineering, we're sure you will have seen nothing like the BV206.
The fire truck is pretty unusual too. It's a cumbersome piece of kit and the driver's seat is in a central position, so it feels really different to drive. And last but not least here in Leicestershire, is the ex-military Land Rover. Liveried up in battlefield ambulance style, this is the sort of work the faithful Landy was built for. It's sure, stable and nimble too.
Choose the 'Military Driving Experience' in Leicestershire and you'll get to drive two vehicles, with a total time behind the wheel of around 40 minutes. Upgrade to the 'Ultimate Experience'  and you will drive three vehicles for a total of around 60 minutes. No matter which heavyweight military vehicles and trucks you choose, you'll love the special 1.2 mile mud-filled course at this challenging military driving site in Leicestershire.
Availability
Experiences available April to October
Anytime vouchers valid Wednesday to Sunday
Weekday vouchers valid Wednesday to Friday
Location
Leicestershire/ Northants border near Market Harborough
Suitable For
You must be at least 17 years old and hold a full driving licence
If you are taller than 6'4" or heavier than 22 stone you may find it difficult to drive some vehicles. Access to some vehicles involves climbing into tight spaces
Spectators
Visitors are welcome for a small charge payable on the day, which includes entry to the Military Vehicle Collection and gives access to the viewing area
Up to two guests may be able to ride as passengers, if there is room in the vehicles, for an extra fee of £25 payable on site (minimum age eight years)
Toilets and changing facilities are on site
Hot and cold drinks and food are available to purchase on site
Anything Else
Vehicles used are selected by the operator on the day, individuals and smaller groups may be able to pick from the selection
Reviews
5 out of 5 stars
Average Rating: 5
Total Reviews: 3
Recommend to Friend: 0
Find out what other customers think of the experience