English
Skip to main content
Fly a Helicopter Taster Experience
Locations Nationwide   
REF:

HELTPH
20mins helicopter flight from locations nationwide
Have a go at the controls of the chopper yourself
Try the Hover Challenge as part of your lesson
Minimum age for heli flights is 12 years old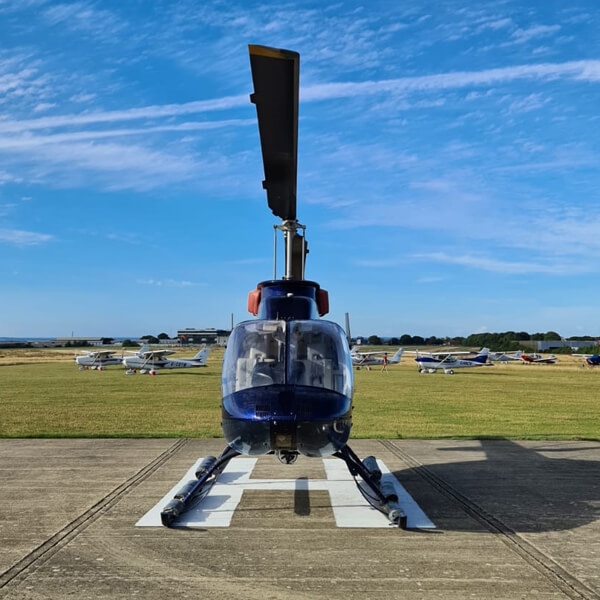 What's Included
Introductory flying lesson in a 2-seater helicopter
Welcome, introduction and safety briefing
The instructor will explain all aspects of the flight
Learn about the effects of the controls and how a helicopter flies
A 15-20 minute lesson including the opportunity to try a Hover Challenge
What Can I Expect
Get a taste of how it feels to fly a helicopter within just 20 minutes! Perfect for a short, but very sweet way to have a go at learning to fly a two seater helicopter and experience the sensation of hover, climbs and descents at locations across the UK.
Before you climb into the cabin, there'll be a pre-flight safety briefing and a short explanation of the controls. Once airborne and safely in level flight, it's 'over to you' as you are handed the controls - just be careful what you do with all those pedals, sticks and levers. Don't worry too much as your instructor has dual-control!
In just 20 minutes you'll get a good feel for rotary wing flying as you sit side by side with your instructor, he'll show you what all the dials in the cockpit do and it's a real thrill to hear them communicate with air traffic control too! Many who try these taster lessons at our helicopter flying schools will come back down earth wanting to learn more and practice those vertical take offs! If that's the case, we've got longer duration helicopter lessons on offer too, as well as a ' learn to fly a helicopter ' course' and even a gyrocopter experience, (make sure you watch the video)!
Availability
Helicopter flying schools operate all year round, subject to weather conditions
Flights are normally offered on selected weekend dates (generally one per month)
Location
Locations are subject to change and are updated regularly
Co Down

 

Newtownlands Airport
Greater Manchester

 

Manchester City Airport
Herefordshire

 

Shobdon Aerodrome
Kent

 

Manston Airport
Surrey

 Blackbushe Airport

Tyne & Wea r Newcastle International Airport
Suitable For
Minimum age 12
Under 16s must be accompanied on the airfield by an adult
Height Restrictions: Maximun 6ft 6ins
Weight Restrictions: maximum 15 stone (14 stone in Manchester)
Spectators
Spectators are welcome and may take photographs
Most venues provide viewing areas, refreshments and toilets; however facilities vary depending on location
Reviews
Average Rating 5
Total Reviews 2
Recommend to Friend 2

Great fun, I did the 30 minute session which gave me plenty of time to enjoy it. If they wanted to improve it, buzzing the family & friends would be great (I'm sure there's airshow rules around that though!). If they wanted to get really fancy, a live audio/video stream back to a laptop or screen would help keep the folks on the ground involved. My Pilot, Captain Phil, did a short ending demonstration on what you can do with these things when you've learnt the flying skills and that was impressive and scary in equal measure !.
Peter
EXCELLENT DAY recommend to anyone. Many thanks to Paul the pilot great guy. got the bug!!
steve
{{reviews.text}}
{{reviews.user.username}} Fly a Helicopter Taster Experience
Helicopter Flight and Hover Challenge
Total Price
£
179.00