English
Skip to main content
UK City Helicopter Tour
Locations Nationwide
REF:

UKCITY
See UK cities from the air on a chopper tour
You choose which city you'd like to see
Rides are operated by executive helicopters
You get around 15-minutes in the air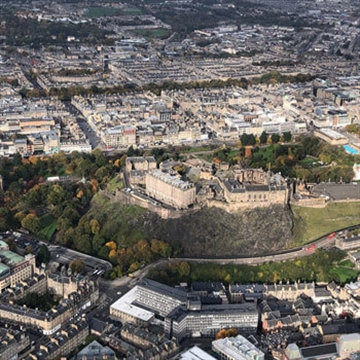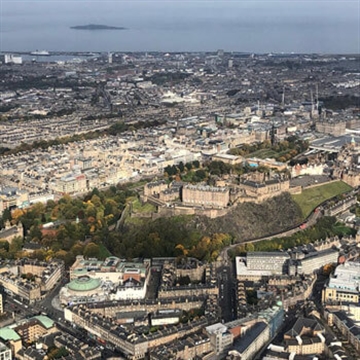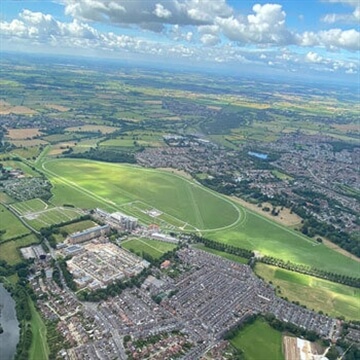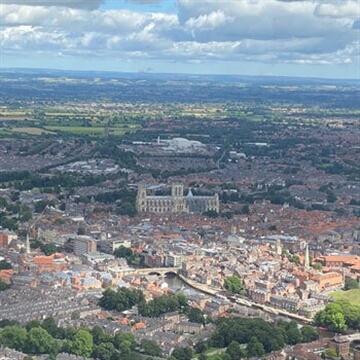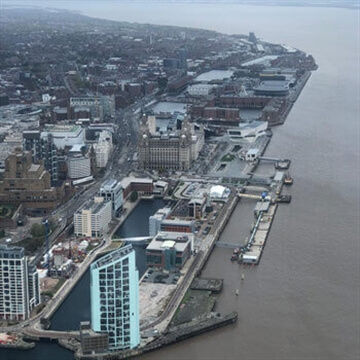 What's Included
25-mile UK (approx 15 minute) City Helicopter Flight
Welcome, introduction and safety briefing
Look down at historical landmarks travelling in a jet powered helicopter

Flights are taken in either a Bell Jet Ranger (4 seater) or Bell Long Ranger (6 seater)

Plenty of opportunity for photographs
You will form part of a group of 4-6 passengers
Please allow one to one and a half hours on site
What Can I Expect
Tour the most picturesque cities in the UK from the air on these thrilling city helicopter tours! There's something about looking down on the world below from a helicopter that just takes your breath away every single time.
The choppers used for these UK-wide heli tours are the four-seater Bell Jet Ranger and the six-seater Bell Long Ranger, both boasting superb views for all passengers onboard. They are impressive-looking machines and as the whirring starts the noise is really quite spectacular and makes the pre-flight build-up all the more palpable.
What never ceases to amaze us about helicopters is how quickly and gracefully they move in the skies. Before you've even switched your camera on, you'll be soaring over the city. What's more, being able to hover means you can linger over the very best sights to see from the air to capture great photos.
Of course, depending on which airport, farm or helipad from our country-wide range you chose to take off from, your flight path varies. It could include touring your local town centre to look down on the most iconic buildings and streets, or hovering around some famous football stadia. Or it could be a case of checking out those ancient castles from up in the air.
One thing's for sure, no matter which UK city you are hovering over in your heli, you'll see it in a completely different light. Head off in the early morning and follow the snaking lines of commuter traffic crawling into the cities for work. Take off in the early evening and watch the sunset over those city spires. Just wonderful!
It may sound a little bit cliché, but we think seeing the UK from the air is pure 'bucket list' stuff - especially if you're cruising over a city that has played a part in your life, be it where you work, where your childhood home is, where you were a student, or where you got married. Whatever the story is behind why you want to tour that city in a helicopter, you're sure to adore the day you saw it all from 1500ft!
Availability
Selected dates between March and October
Location
Brighton City Airport   Shoreham By-Sea
Essex

 

Red Croft Fields - Glimpses of the London Skyline
Gloucestershire

 

Gloucestershire Airport - City of Gloucester Tour
Greater Manchester

 

Manchester City Airport - City of Manchester Tour
Herefordshire

 

Hungry Hill Farm Airstrip - City of Hereford Tour
Lanarkshire

 

Cumbernauld Airport - City of Stirling Tour
Lanarkshire

 

Heatheryknowe Farm (Glasgow) - City of Glasgow Tour
Merseyside

 

Liverpool Helipad - City of Liverpool Tour
Midlothian

 

Bavelaw Mill Farm (Edinburgh) - City of Edinburgh Tour
Newport

 

The West Usk Lighthouse - City of Cardiff Tour
North Yorkshire

 

Elvington Airfield - City of York Tour
Nottinghamshire

 

Nottingham Heliport - City of Nottingham Tour
Oxfordshire

 

Oxford Helipad - City of Oxford Tour
Perthshire

 

Perth Airport - City of Perth and Scone Palace Tour
Renfrewshire

 

Auchans Farm (Glasgow) - City of Glasgow Tour
Surrey

 

Fairoaks Airport - Glimpses of the London Skyline
Tyne and Wear

 

Newcastle International Airport - City of Newcastle Tour
Tyne and Wear

 

Hedley West Farm - City of Sunderland Tour
Warwickshire

 

Coventry Airport - City of Coventry and Warwick Castle Tour
West Lothian

 

Conifox Nurseries (Edinburgh) - City of Edinburgh Tour
West Midlands

 

Wolverhampton Halfpenny Green Airport - City of Wolverhampton Tour
Please note: Locations are subject to change and are updated regularly
Suitable For
Minimum age six
Under 12s must be accompanied by a participating adult
Maximum height 6ft 6ins
Weight restrictions: maximum 15 stone*

 

please see anything else section
Spectators
Spectators are welcome and may take photographs
Anything Else
Photo ID and proof of address will be required on the day
Flying activities have maximum weights (per seat) to ensure health and safety along with the comfort of fellow passenger

You must enter passenger/participant weight at the time of booking an experience. If weight varies between the time of initial booking and date of flight experience it remains the responsibility of the customer to update their individual weight via their online account prior to flight

All passengers will be weighed before flight and if disparity exists between weight disclosed and actual weight (within reason), the passenger may be illegible to fly
*  Pleasure Flights (Helicopter)
Group size of One – Max 15 Stone (95kg)
Group size of Two – Max 30 Stone (190kg)
Group size of Three – Max 43 Stone (273kg)
Group size of Four – Max 56 Stone (355kg)
Group size of Five – Max 66 Stone (420kg)
Group size of Six - Max 76 Stone (485kg) 
Please note that the maximum weight limit for the Co Pilot Seat on a helicopter pleasure flight varies depending on aircraft and other operational considerations
If as a party of one you weigh in excess of 15 stone, you may still be able to fly however you will need to purchase an additional seat. This seat will either have to remain unoccupied or can be occupied by an individual as long as the combined total as listed above is not exceeded