English
Skip to main content
Pinzgauer 6x6 Experience Renfrewshire
Bridge of Weir
REF:

ESPNZ1
Drive a 6x6 Pinzgauer military vehicle
On a farm in Renfrewshire near Glasgow
A 6-ton ex-British Army vehicle
Took part in missions in Afghanistan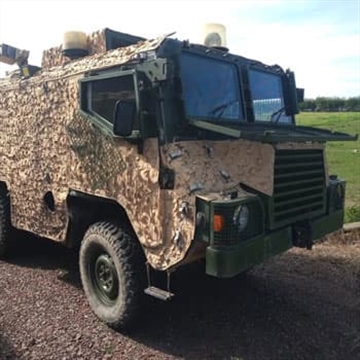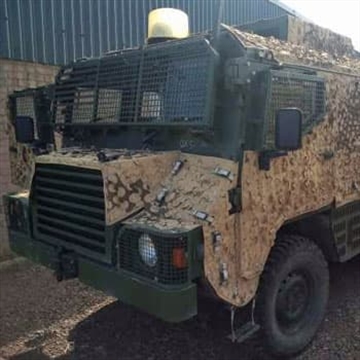 What's Included
Drive an ex-army Pinzgauer 6x6 military vehicle
Learn how to drive the 6 ton vehicle under the supervision of the tank commander
Drive the Pinzgauer across taxing terrain
Certificate of completion as a memento of your driving experience
Allow approximately one hour on site with a drive time of approximately 20 minutes
Opt for the extended session and you will receive around 30 minutes drive time
You may form part of a small group for this experience
When not driving you will ride in the crew compartment of the Pinzgauer as a passenger
What Can I Expect
Pinzgauer driving in Scotland! Get behind the wheel of this legendary 6x6 all terrain vehicle in Renfrewshire. You will be amazed what this example of serious military heavy metal can do.
Named after the Austrian breed of cattle of the same name, the Pinzgauer was first manufactured in Austria in 1971 by Steyr-Daimler-Puch. These chunky 6x6 vehicles were a hit from day one. So reliable and rugged, yet fast and powerful too. And although BAE stopped making Pinzgauers in 2007, many are still in military and civil heavy duty roles around the world.
The Pinzgauer you will be driving in Scotland is ex-British Army. It's one of the later Vector 718 armoured versions made by BAE and it is a formidable force. Having served in Afghanistan, this Pinzgauer has seen lots of tough terrain action.
You will meet the Pinzgauer at a farm estate just outside Bridge of Weir. It's only 30-minutes' drive from Glasgow, but you are a world away from the city. Lots of muddy and hilly terrain, with amazing Renfrewshire countryside views too!
Configured for four passengers and two gun positions, this Pinzgauer is a real goer! Totally looking the part in full metal jacket camouflage, this 6-ton 6x6 will take on anything you throw at it. 
It's as brilliant to drive as you'd hope. Sitting way up high in the cab you feel invincible, as you rumble around the farm terrain. An instructor will be at your side to help you get the most out of the driving session.
For more time behind the wheel of this impressive 6x6 military vehicle, go for the Extended Pinzgauer Drive in Scotland to give you a solid 30 minutes behind the wheel. Buy your vouchers online now!
Availability
Selected weekends throughout the year
Dates and session times are subject to availability
Experiences operate in most weather conditions (snow may affect the event)
Location
Renfrewshire

 

Bridge of Weir
Suitable For
Minimum age 17
Drivers must be over 5ft (152cms)
Spectators
Specators are welcome to observe from the viewing gallery
Passenger rides in the Pinzgauer are available for £10 per person, payable on the day