English
Skip to main content
Land Rover Off Road Driving Leicestershire
Market Harborough, Leicestershire
REF:

AALR1S
• 1:1 tuition from a BORDA approved instructor
• Get behind the wheel of a Landrover Defender 90
• Challenge axle twisters, slopes and deep water
• Various driving durations to choose from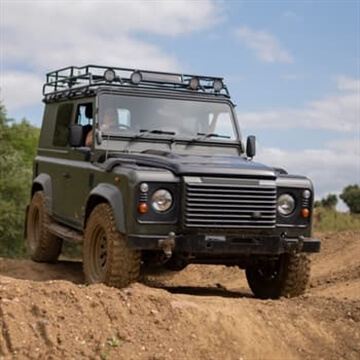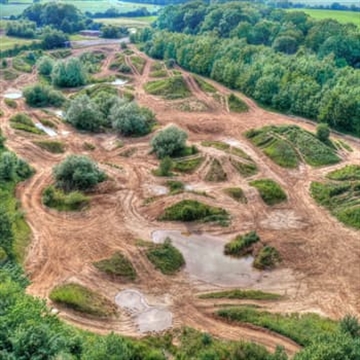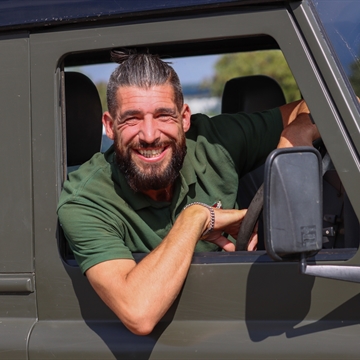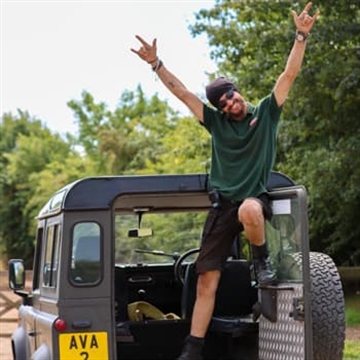 What's Included
• Test your 4x4 skills in a legendary Land Rover Defender 90
• 1:1 tuition from a BORDA approved instructor
• Driving techniques briefings before each obstacle
• Drive over a variety of steep inclines, shallow and deep water, side slopes, axle twisters and a woodland section
• Options include a 1 hour session with 50 mins drive time or a 2 hour session with a 100 mins drive time
• Drive time can be shared by up to two participants
What Can I Expect
Take a 4x4 on this Leicestershire trail and you'll be testing your driving skills to the max - because this experience takes place at a disused quarry near Husband's Bosworth! Creating the perfect testing ground for 4x4s, you'll need the best vehicle there is for the job and you have it in the classic Land Rover Defender 90.
Much-loved by everyone who needs to drive off road including everyone from farmers to mountain rescue services, the Defender is a true thoroughbred of the 4x4 world, with a long heritage that includes many years of loyal service in the Army. Equally at ease with trundling through arid deserts as splashing around in rain soaked national parks, these vehicles are simply brilliant. All we need to know now is will you live up to expectations once you're at at the helm of the Landy in Leicester?
The terrain here is certainly a challenge. With acres and acres to explore, there's plenty to whet your 4x4ing appetite whether you're a first timer or a bit of a whizz when it comes to winching your 4x4 out of a ditch. As you might expect from a quarry that's been worked and excavated, there are steep inclines, slippery side slopes and serious axel twisters, as well as a mesmerising blast through the trees and mix of both shallow and deep water troughs too. And the highlight here in Husbands Bosworth? It's got to be the bridge!
We won't try and explain exactly the sensations you'll experience when you tackle this Leicestershire track, but suffice to say, when you're at the top of a steep, muddy bank and all you can see over the bonnet is sky, as the vehicle plunges over the summit, you'll feel sure you're going to nosedive unceremoniously into the mud. But somehow you don't.
This 4x4 centre in Leicestershire has a well-maintained fleet of four Land Rovers and each member of the team of instructors is BORDA (that's the British Offroad Driving Association) registered, which means they know what they are talking about when it comes to pushing these seminal vehicles to their limits. We think it's time you left the sensible hatchback behind and made a dash for Husband's Bosworth to take up the Land Rover 4x4 challenge!
Availability
• Available on most weekdays and weekends between 10:00 and 17:00
Location
• Market Harborough, Leicestershire
Suitable For
• Minimum age 18
• Participants do not need to hold a driving licence but must know how to drive a manual vehicle
• Maximum weight 24 stone
• Maximum height 6ft 5ins
Spectators
• Spectators are welcome to come and watch and can ride in the back of the Defender free of charge
• Minimum age for a passenger is 12
Reviews
5 out of 5 stars
Average Rating: 5
Total Reviews: 15
Recommend to Friend: 0
Find out what other customers think of the experience