English
Skip to main content
Green Lane Military Vehicle Driving Salisbury
Wiltshire
REF:

GTGLMD
Drive historic military vehicles
On green lanes near Salisbury
All vehicles are genuine ex-Forces
Spend around 45mins behind the wheel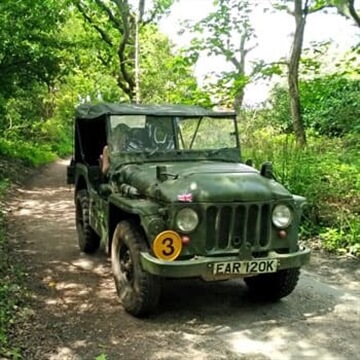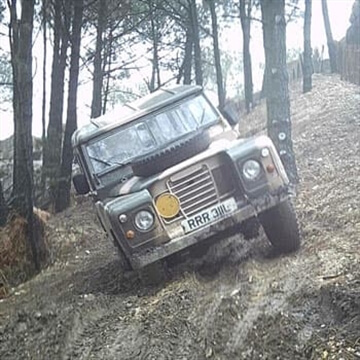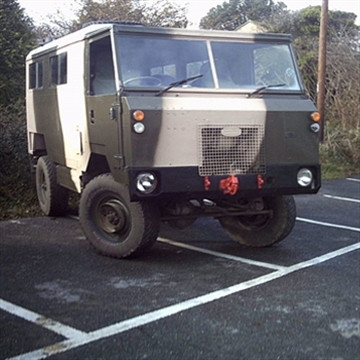 What's Included
Drive one military vehicle on the Green Lanes

Welcome and safety briefing, introduction to the vehicles

Learn about the history and usage of the vehicles

Drive time of 45 minutes per person which will be rotated during the day

Choose from a distinguished selection of military vehicles
Enjoy a tea or coffee at the local pub after your experience
A minimum of two vouchers must be purchased for this experience
Military Vehicles:
The commanding 3-litre 1953 Rolls Royce-powered Austin Champ 4x4 jeep

The powerful V8 3.5-litre Land Rover 101 Forward Control artillery tractor

The revered ex-special services LWB Land Rover

Please note these vehicles are subject to availability
What Can I Expect
'Get the squaddies in the CV, it's all gone for a ball of chalk' - driving these off road military vehicles will immerse you in British Army life, albeit in a quiet corner of the West Wiltshire Downs!
You are about to be conscripted into this military driving experience near Salisbury. All of these off-roaders are genuine ex-Army and will have seen a fair bit of action in their careers serving with the British Forces. If these vehicles could talk, we're sure they'd be a fair few anecdotes and tales to tell, of danger and heroism in the face of adversity.
The military vehicles available on the day might vary, but there are trucks, armoured personnel carriers and jeeps, to give you an idea of the sort of calibre of army transport you could be driving.
One of the most intriguing vehicles in this historic military fleet is the Land Rover 101 Forward Control. Known as the Land Rover One Tonne (thanks to its ability to tow a field gun and carry a tonne of ammo), this Landy was never produced in a civil version, so it's really quite an honour to be able to drive one.
The oldest resident at this Salisbury-based military vehicle event operator is the Austin Champ Jeep. When the British Army wanted a UK-built Jeep-style 4x4 light truck, Austin won the contract. Designated the FV1801A, the first one rolled off the Longbridge production line in 1951. They were used in field combat roles as everything from field ambulances to telecoms trucks. The one here is armoured with a (decommissioned) .303 Bren gun.
Indeed, all these off road military vehicles in Salisbury may have retired, but that's not to say they're treated with kid gloves. Each and every one of the fleet still has a serious amount of torque and power, so much so that learning to handle it will have you properly concentrating throughout your drive time, which will total around 45-minutes. 
Availability
Weekdays and weekends throughout the year, subject to availability
Location
Meet at The Bull Inn SP5, south of Salisbury
Suitable For
Minimum age 16
Maximum weight 20 stone (127kg)
Participants must be able to drive and if you do not hold a drivers licence then the experience provider will need to determine your driving skills before allowing you to do the experience
Participants must have moderate mobility 
This experience is not suitable for those who are disabled due to access of the vehicle
Spectators
A passenger may be able to join you for a supplement of £10 per person payable direct when making your booking
Passenger places are subject to availability and space being available in the vehicle
Anything Else
Suitable outdoor clothing and sturdy footwear should be worn
Reviews
4 out of 5 stars
Average Rating: 4
Total Reviews: 2
Recommend to Friend: 0
Find out what other customers think of the experience