English
Skip to main content
Microlight Flight Training Herefordshire
Shobdon Airfield, Shobdon   
REF:

MICSB6
• Microlight flight training out of Shobdon Airfield
• All experiences available in flex or fixed wing
• Opt for a landaway to fly to another airfield
• You'll have the chance to take the controls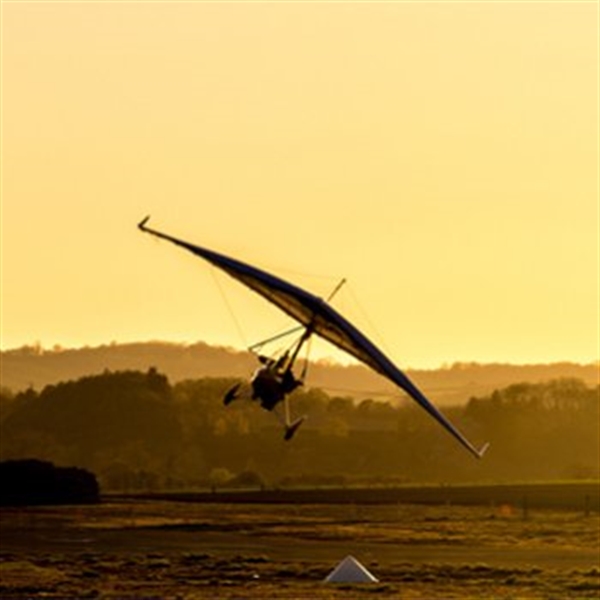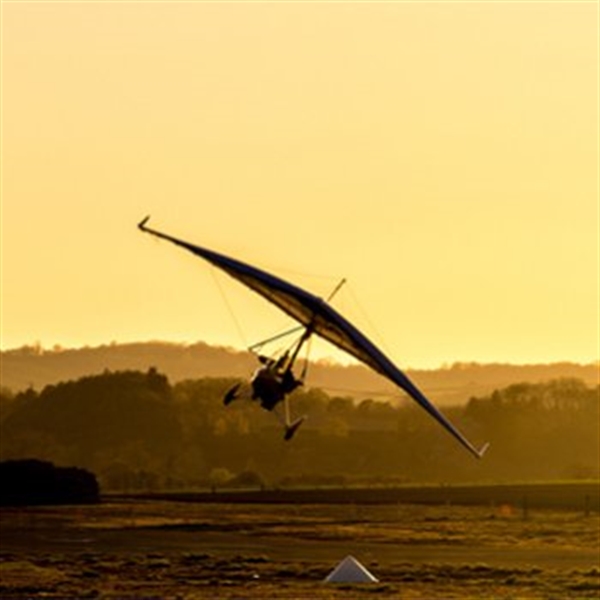 What's Included
• Pre-flight briefing with introduction to the basic principles
• Fly over local sights such as Clee Hill or the Welsh Hills
• Opportunity to take the controls during your flight
• Flying suit, helmet and gloves are provided if opting for the flex-wing flight

Standard Microlight Flight:
• Choose from a 30 or 60 minute flight duration
• Flex and fixed wing microlights are available

Flex & Fixed Wing Combo:
• A 30-minute flight in a flex wing, plus a 30-minute flight in a fixed wing microlight

Landaway Experience:
• Two hour experience in a flex or fixed wing microlight
• Fly to another airfield (generally Welshpool, Halfpenny Green or Broard Meadow Farm & Over Farm)
• Land and have a cup of tea before heading back to Shobdon
• Choose between a fixed wing and a flexi wing microlight for your landaway
What Can I Expect
Go microlighting over lovely Herefordshire! Based at the bustling Shobdon Airfield, this microlight flight training school and club is a brilliant place to go flying in either flex or fixed-wing microlight aircraft. We've got a full range of experiences for you, so have a read and see which takes your fancy!

First up are your classic microlight taster lessons. This Herefordshire school is offering 30 and 60-minute flights for you. In both cases you'll see the superb scenery around this lovely corner of the county including Clee Hill and the Marches, as well as having time to have a go at the controls yourself. For these lessons you can choose between a fixed and flex-wing microlight.

If you can't decide, then why not go for the flex and fixed combination voucher? You get a 30-minute flight in a trike-style open cockpit flex-wing microlight and another 30-minute blast in the skies above Shobdon in a closed-cockpit fixed-wing microlight. This gives you the 'back to basics' feel of the P&M GT450 flex-wing and the modern comforts of the fixed wing Ikarus C42 all rolled into one thrilling experience.

Those wanting to clock up some miles in their microlight after taking off from Shobdon will love the landaway experience. You head off to another airfield in the vicinity, somewhere like Welshpool, Halfpenny Green or Broad Farm. After landing there you'll have time for a cuppa in the club house cafe and then head back on your return leg. It's two flights in one aerial adventure. Once again, you can pick flex or fixed wing for these landaways.

Back at base, you can visit the on-site cafe and watch the action. There are always lots of arrivals and departures, with parachuting, gliding, helicopters and light aircraft operators, as well as this microlight school, calling Shobdon home. There's even a camping and caravan site nestled next to the cider apple orchards at the aerodrome (and some lovely pubs within walking distance), so you can make a weekend of microlighting in Herefordshire.
Availability
• Weekday and weekend dates throughout the year, subject to availability and weather conditions
• Participants should telephone on the morning of their flight to confirm conditions are suitable
Location
• Shobdon Airfield, Shobdon, Herefordshire
Suitable For
• Minimum age 14
• Under 18s must be accompanied on the airfield by an adult
• Maximum weight 15 stone 10lbs (100kg)
Spectators
• Spectators are welcome to come along and watch the take off and landing
Anything Else
• Bring along a camera for some great photo opportunities (must have a suitable lanyard on your camera)
• Only one person may take the flight (including combo option)
Reviews
Average Rating 5
Total Reviews 2
Recommend to Friend 2

Absolutely amazing. I've had a few trial flying lessons over the years (my family know it's a gift that will always be much appreciated) so once we were airborne the instructor (Andy Richards - thoroughly professional and very easy to get on with) let me get on with the flying under his watchful eye. The whole experience was friendly, informal and relaxed, and I thoroughly enjoyed every minute. looking forward to next time..... Also thanks to Into the Blue for making it happen. My vouchers were due to expire at the end of 2020, but I'm CEV so it would have been foolhardy to use them pre-vaccination. One quick phone call and they were extended for a further year. By the time I came to use them the firm that they were for was no longer available - once again an extremely helpful lady at Into the Blue came to the rescue and swapped them to Shobdon for me.
Steve Tarbutt
Fantastic experience of a flex wing 60 minute flight. Thoroughly enjoyable that I want to go back to again and thinking seriously about taking up lessons. The instructor Andy Richards was absolutely brilliant, so informative and great company throughout. Would highly recommend the whole experience for a treat to remember for many a year.
Adam Daykin
{{reviews.text}}
{{reviews.user.username}} Microlight Flight Training Herefordshire
60 Minute Flight
Total Price
£
135.00