English
Skip to main content
Tiger and Tracks Action Day
IWM Duxford, Cambridgeshire
REF:

TTECD1
• Miliary vehicles, Tigers & Dragon Rapides combined at Duxford
• Tiger Moth lesson, Dragon sightseeing & APC drive
• Short hosted tour to a behind the scenes IWM area
• Briefing & closing reception in the control tower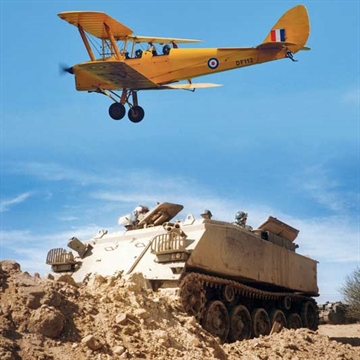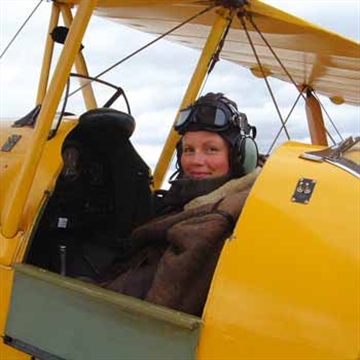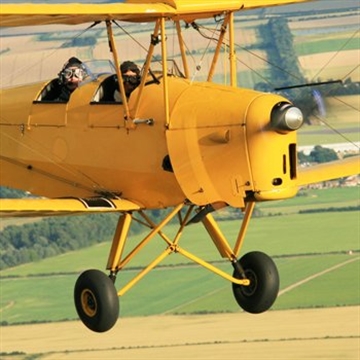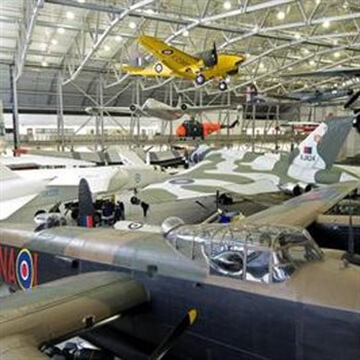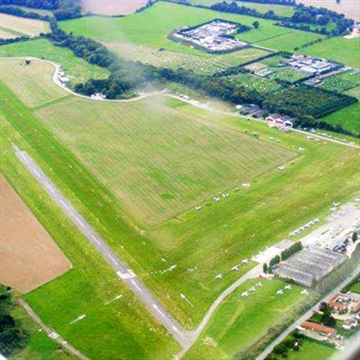 What's Included
Tigers and Tracks
A full day vintage aircraft and track day lasting approximately five and a half hours
15 minutes hands on flying lesson in the Tiger Moth
20 minute sightseeing tour in the Dragon Rapide
15 minute driving lesson in an armoured personnel carrier, where you take the controls for approximately 10 minutes
An experienced guide will escort you throughout the day, highlighting areas of interest and ensuring your day runs smoothly
A lunch voucher is provided for lunch at The Workshop Cafe
A professional individual photograph is included
You may be part of a group of up to 16 taking part on the day
Free entry to IWM Duxford with discounted entry for accompanying friends
All flight times are approximate and 'chock to chock'
Complimentary premium gift packaging from Into The Blue
What Can I Expect
For the ultimate classic military and aviation day out we've got Tigers and Tracks at Duxford! This is a unique and very atmospheric day that combines vintage aviation, military tanks and old school sightseeing too. This Duxford activity day gives you a lesson in a vintage Tiger Moth, a trip onboard a Dragon Rapide, the chance to drive an armoured caterpillar-tracked military vehicle and lots of brilliant little extras added on.

The day starts thoroughly as it means to go on with one of those exclusive extras - a welcome and briefing for your experience day in the superb control tower. It's all very civilised too, with tea and biscuits (try not to get crumbs in the radar!) being served, whilst your hosts, who will accompany you throughout, are introduced to you.

Participants of this wonderful Duxford experience day will then be split into small groups to rotate around the activities. For those starting on the tanks, you'll be taken to Duxford's military testing ground, where the Armoured Personnel Carrier awaits. Getting to grips with a fully-tracked vehicle takes a certain amount of co-ordination, as it's so different to driving a car, but all great fun - especially if it's muddy out there on Duxford's purpose-built track.

After the tank there's the Tiger. Everyone just loves this plucky little military trainer plane. You'll certainly look the part too, with the loan of the big flying jacket, vintage helmet and goggles included. And remember, you'll be actively encouraged to take the controls once you've attained straight and level flight after take off, so it will actually be you flying this classic little bi-plane.

A move from military to civil aviation follows, with a sightseeing flight on the delightful Dragon Rapide. Harking back to the early days of commercial airliners and passenger air travel, this is a fabulous way to look down on IWM Duxford, spotting the Tiger Moth and APC tanks from the air as you head over the Fens and Cambridge centre.

On the ground, a buffet lunch is included for all taking part on this military day, as well as a Champagne reception when logbook-style certificates are presented. You will also have the privilege of a short private tour of parts of the IWM. It could be a wander around the Battle of Britain hangar, the chance to see some specific exhibits, or explore behind the scenes. The whole Tigers and Tracks day at Duxford is an absolute must for military and classic aviation fans, filled with chat, questions and plane watching, as well as you doing the flying and driving, all at this historic location.
Availability
• March to October, usually on the third Saturday of every month
• Experiences generally start at 10.30am and finish at 3.30pm
Location
• IWM Duxford, Cambridgeshire
• The venue is just off the M11 making it easily accessible from London
Suitable For
• Minimum age is 16
• Maximum age 80
• Maximum weight limit is 18 stone
• You need to be agile enough to climb into the cockpit
Spectators
• You are welcome to bring friends and family along however they will need to enter the museum to view the flight
• Entry to IWM Duxford is compulsory for participants and accompanying guests. Guests will enjoy half price entry to the site, children uner 5 go free
• Refreshments are available on site for spectators to purchase
• Free parking and full facilities on site
• Disabled wheelchairs are available
Anything Else
• A visit to IWM Duxford is a day out in itself so leave plenty of time to look around the museum