English
Skip to main content
Cider Farm Tour and Tasting for Two Dorset
Bridport, West Dorset   
REF:

DNCTOR
• Cider tasting & tour near Bridport in Dorset
• See how award-winning craft cider is made
• Discover Penny & Oliver's cider farm story
• Vouchers for are for two people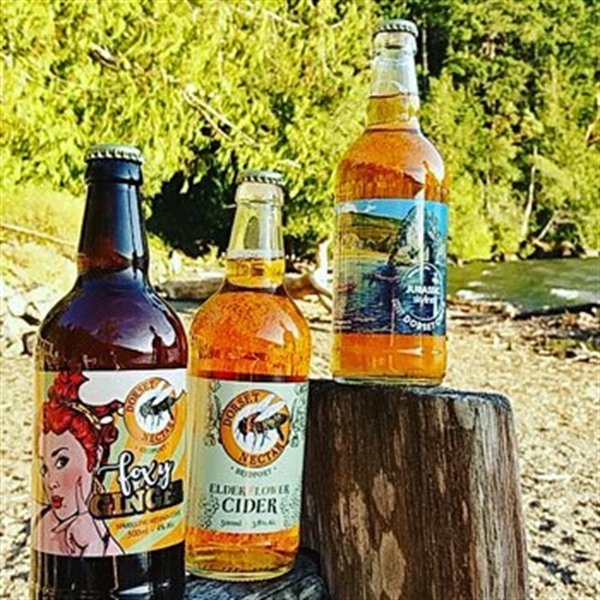 What's Included
• A tour of the cider farm with tasting for two people
• Tasting of the apple juice in the Cider farm Tasting room and shop
• Guided tour of the orchards boasting 15 different varieties of apple (weather permitting)
• Learn about the orcharding techniques and practices of an organic farm
• Tour of the bottle kegging, pressing and harvesting facilities
• Sample the ever expanding range of craft ciders with a resident cider master
• Opportunity to purchase ciders to take home with you
What Can I Expect
See the whole process from the apple on the tree to the golden nectar in a glass when the two of you go cider tasting in Dorset! You're invited to this really rather special organic apple farm in West Dorset to discover all about cider making.

Situated in a stunning Area of Outstanding Natural Beauty, these peaceful orchards are home to lots of apples and Penny and Oliver, who, by their own admission 'fell into cider making' when they bought a barn, which came with several thousand apple trees. Now presiding over 3000 trees producing several varieties of apple and crushing them whole to produce award-winning cider, apple vinegar and apple juice, these tours and tastings will show you their story.

And it's a truly fascinating one. You'll learn all about harvesting the apples, the techniques for pressing them, the fermentation process, kegging and bottling. The whole cycle from apple to glass takes around eight months, with a lot of hard work, love and attention to detail.

Tours start with a refreshing glass of organic apple juice over introductions, with a talk on the history of cider making in the Dorset area and Penny and Oliver's story. Then there's usually time for an orchard tour to see where the likes of the Sweet Coppin, Browns, Coate Jersey and Taylors apples grow.

Back in the barns you'll be shown the whole cider making process and you'll have lots of opportunities to pose all the questions you've always wanted to ask about making craft cider. But as they always say, the proof is in the tasting, so that's exactly what you'll be doing, sampling the likes of the Old Harry Rocks, Wild Cat and Foxy Ginger ciders produced organically at this Dorset orchard. This is Real Cider that has been nurtured patiently to be fruity and bursting with flavour.

Situated between Bridport and Beaminster, this tour and cider tasting in Dorset is a perfect way to while away a couple of hours in the countryside. With a camp site, B&Bs and nice country pub all in walking distance of the orchard, you can make a lovely weekend of it. We have to say, this is the way cider making (and tasting) was meant to be!
Availability
• Thursdays, Fridays and Saturdays throughout the year
• Experiences generally start at 11:00 finishing around 12:30
Location
• Waytown, Bridport, West Dorset
• Based on a 3000 tree orchard and Cider Farm
Suitable For
• Minimum age for tasting is 18
• Well behaved dogs on leads are welcome
Anything Else
• Local accommodation can be recommended when booking your date if required Cider Farm Tour and Tasting for Two Dorset
Tour and Tasting for Two
Total Price
£
18.00