English
Skip to main content
Bear Grylls Adventure iFLY
The NEC, Birmingham
REF:

HLBGIA
Indoor skydiving in Birmingham
Take on the Bear Grylls iFLY challenge
Experience freefall in the vertical wind tunnel
Includes 2 flights per person - great value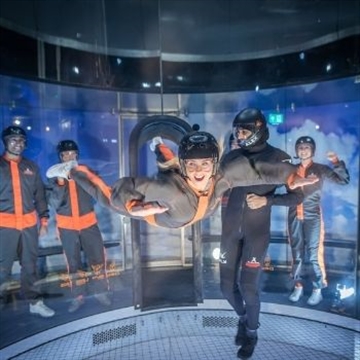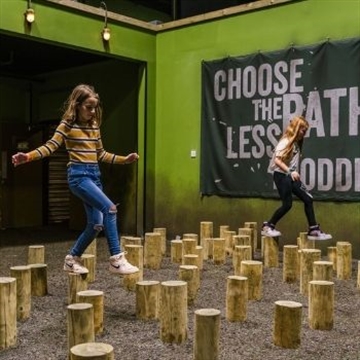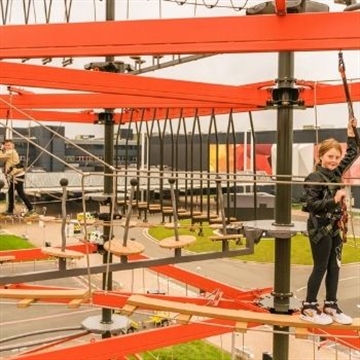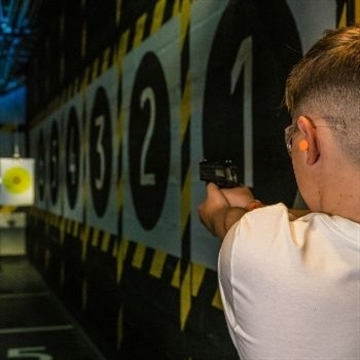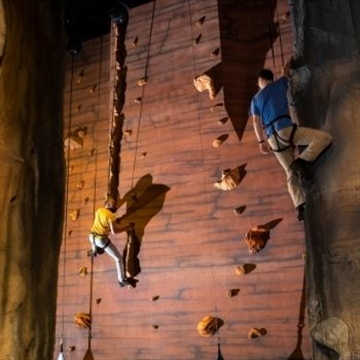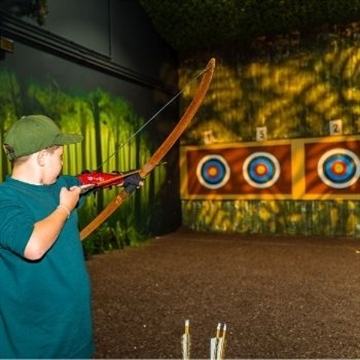 What's Included
60 minute iFLY Indoor Skydiving adventure

Master your skills over two separate one-minute flights

FREE Assault Course entry
Upgrade to the iFLY indoor Skydive & Challenge Pass voucher and choose one extra activity from the below choices
Climb  (60 minutes)
60 minute Climb adventure

Get harnessed up for an indoor climbing experience like no other
Shooting  (30 minutes)
30 minute Shooting adventure

Focus on the target, keep your cool and pull the trigger
Archery  (30 minutes)
30 minute Archery adventure

Load your bow, take aim, and let the arrow fly in this awesome Archery experience
Axe Throwing    (70 minutes)
30 minute Axe Throwing adventure
25 minutes testing your aim in the lanes
Full briefing before the experts take you onto the range
What Can I Expect
The Bear Grylls Adventure iFLY - go skydiving indoors at this brilliant adventure centre at Birmingham NEC! Each and every one of the adrenaline-fuelled activities offered at this centre has been inspired by Bear's very own adventures. And nothing gets more thrilling than experiencing freefall!
The iFLY wind tunnel has come to Birmingham. It's an impressive set up, with a huge fan creating massive amounts of lift in the vertical wind tunnel. The force of the wind is such that it'll keep you balanced in mid air. No planes, no parachutes, no secret wires - just the wind speed keeping you up there.
Bear himself is always rather partial to a bit of freefall and we think you'll love it too. With Bear Grylls's iFLY you'll have two flights in the wind tunnel, which give you the equivalent freefalling time of three actual parachute jumps from 12,000ft. That's a lot.
Your initial welcome and briefing happens in the aircraft hangar. It will be led by a professional jump instructor who will teach you how to enter the wind tunnel, the body positions to adopt and the hand signals to use to communicate with the instructors.
Then it's time. You will make your way to the Bear Grylls wind tunnel. Are you ready to iFLY? That moment before you take the leap of faith, try and channel your inner Bear. 'Be bold, trust your instincts' he'd say. This is pure freefall and that requires balance, self-belief and courage.
These vouchers are for one person to go on two flights. If you take to it like the proverbial duck to water, you might even be able to try some bodyflight tricks, which involves fancy moves in the stream of air - it's actually a sport in its own right!
Pssst: Upgrade to the Bear Grylls iFLY with Challenge Pass voucher and you get to do the iFLY and your pick of adventure activity, with free assault course access too!
Availability
Current Opening Times until 30th December 2023 (subject to change)

Thursday - Friday 11 - 5pm, Saturdays 9 - 7pm and Sundays 9 - 5pm
Open on the occasional Monday and Wednesday (18th, 20th and 27th Dec)
Location
The NEC, Birmingham, B40
Conveniently located 8 minutes walk from Birmingham International
Suitable For
Age Restrictions: 

Participants must be 5+ years. 5 to 9 year old's must be accompanied on the activity by an adult aged 18 or over. This adult must have a full activity ticket. Guests aged 10-16 years will need an adult present at check-in to sign waivers, but can enjoy the adventure unaccompanied. Parent or guardian accompanying those aged 10 to 13 is required to remain on site

All guests participating in an activity need to complete our general attraction waiver.

 

Please note that you will complete this form on site on arrival, so there is no need to print and complete ahead of time

Due to the nature of our activities, pregnant guests are not permitted to take part in any of our experiences at The Bear Grylls Adventure
iFly
Weight Restrictions:

 Maximum weight 114kg

Height Restrictions:

 Maximum height 204cm

Those who have previously suffered a shoulder dislocation will not be permitted to fly
Shooting
Age Restrictions: Participants must be 8+ years.Guests aged 10-15 must be accompanied on the activity by a 

 

participating parent or guardian aged 18+ on a ratio of 1 adult to 2 children. That parent or guardian must purchase a full ticket for the activity. Our activity instructors

 

 cannot

 assume the position of guardian for participants aged 10-15.

No height or weight restrictions
Climb
Suitable for guests aged 5+
Children aged 5-10 will need to be accompanied on the activity by an adult aged 18+
Guests aged 10-14 years will need an adult present at check-in to sign waivers, but can enjoy the adventure unaccompanied
Archery
Suitable for guests aged 5+

Guests aged 5-10 will need to be accompanied on the activity by an adult aged 18+

Guests aged 10-14 years will need an adult present at check-in to sign waivers, but can enjoy the adventure 

 

unaccompanied
No weight or height restrictions
Axe Throwing
Age Restrictions: Participants must be 15+ years. Guests aged 15-16 years will need an adult present at check-in to sign waivers, but can enjoy the adventure unaccompanied
Anything Else
Discount shown is an online saving from on the day rates
It is recommended to book at least 14 days in advance of your preferred date
This experience is excluded from additional discount codes and promotions
Guests must arrive 30 minutes before their scheduled activity time
Reviews
5 out of 5 stars
Average Rating: 5
Total Reviews: 1
Recommend to Friend: 0
Find out what other customers think of the experience