English
Skip to main content
Armoured Snatch Land Rover Driving Bicester
Bicester Heritage Centre, Oxfordshire
REF:

SWBALD
Drive a 'Snatch' armoured Land Rover
Military light patrol vehicle based on a Defender
Tackle Bicester's off road obstacle course
Room for up to 4 passengers (payable)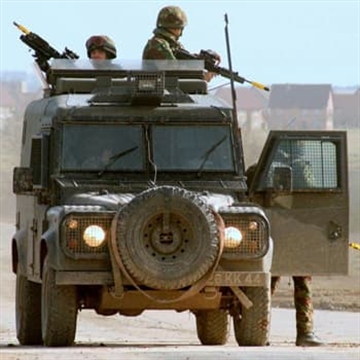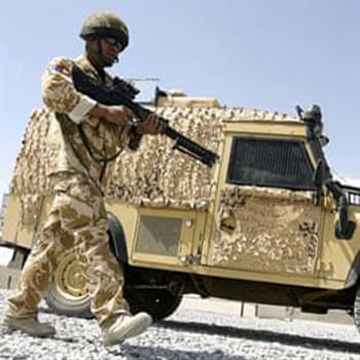 What's Included
Drive a Mk1 Snatch Land Rover fitted with a mighty 3.5 litre V8 petrol engine
Weighing over 3.5 tonnes the Snatch is still pretty nimble and is armoured to withstand all manner of small arms fire
One to one tuition from an expert instructor
Drive on a purpose built mixed terrain track and tackle and challenges along the way

Approximately 

20-25 minutes of driving time
Allow approximately one hour on site for this experience
Up to 4 passenger are welcome to join you for your experience, riding in the back for a fee payable on the day (£20 per person or £60 for all 4) You will need to hold on tight!
What Can I Expect
Armoured Land Rover driving at Bicester Heritage in Oxfordshire! This is your chance to drive a beefed up 'Snatch' military Landy on the challenging obstacle course around this historic venue.
The official name for this military patrol vehicle is the Truck Utility Medium (TUM) but everyone calls them Snatch Land Rovers. And that name comes from their use in demos and protests, as they were deployed to pick off, pick up and arrest the ringleaders.
It's actually based on the Land Rover Defender 110. The original versions were nicknamed the 'mobile coffin' by the military, so the 'public order kit' was added, to make sure the armoured Land Rover could withstand small arms fire better.
This particular Snatch Landy is resplendent in desert storm livery and has all the gear, including a 3.5l V8 Rover engine. It comes in at 3.5 tonnes, but it can still shift - as you will find out when you get to drive it!
Up the steeps, down the drops, along the troughs and more, this is a very capable armoured Land Rover vehicle you'll be driving on Bicester Heritage's tricky terrain.
Being the big, military beast it is, there's room for up to four passengers in the back whilst you're up front in the driver's seat with the instructor next to you. You can pay for passengers on the day if you have friends or family who fancy it.
But just remember to tell them to hang on tight, it's going to be a bouncy ride when you go on a Snatch armoured Land Rover drive in Bicester!
Availability
Selected weekday and weekend dates
Dates and session times are subject to availability
Please note due to popularity it is recommended you book well in advance to avoid disappointment, weekends especially get booked up very quickly
Location
Bicester Heritage Centre, Oxfordshire
Suitable For
Minimum age 18 for driving (full driving licence required)
Minimum age 12 for passengers
Anything Else
Suitable outdoor clothing and sturdy footwear should be worn