English
Skip to main content
Virtual Wine Tasting Experience
Zoom Online   
REF:

TFVWIN
Virtual wine workshops by zoom
8 wine samples will be sent out to you
Lots of fun facts & games too
2-hours of live-streamed wine fun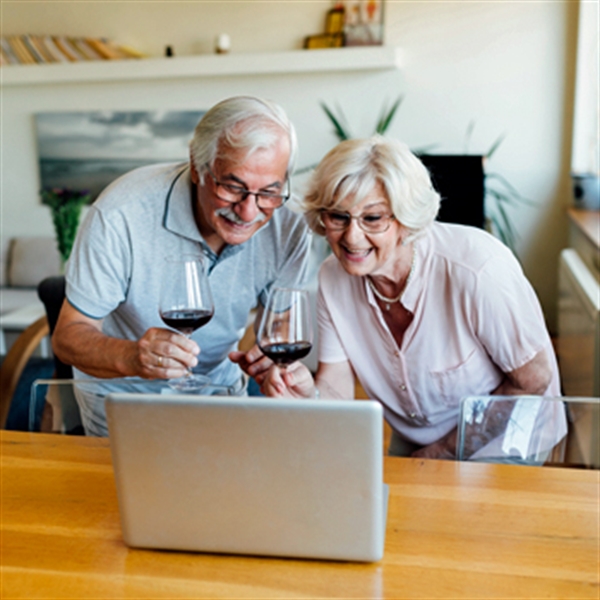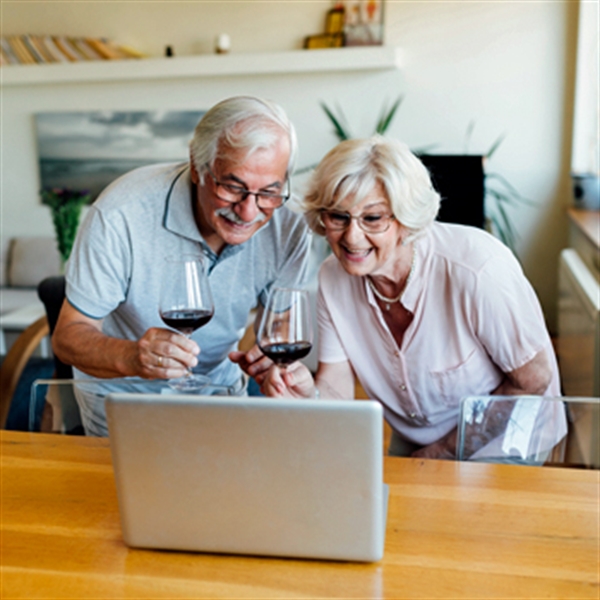 What's Included
A guided 2 hour wine tasting live-streamed on Zoom
Events are hosted by friendly, professional wine hosts
Each participant will receive a set of 8 wines in 50ml bottles a week prior to the event (3 whites, 4 reds and a dessert wine)
Introduction on how to taste wine
'Guess the grape and country' challenge
Quiz rounds and wine tasting games
Tasting notes for each of the wines supplied
You will form part of a group of up to 25 participants for your virtual wine tasting event 
What Can I Expect
Virtual wine tasting - when staying in is the new going out! Experience a wine tasting tutorial from the comfort of your own home with these wine tastings on zoom. 
Hosted by professionally qualified wine experts, these live-streamed tasting sessions bring the joy of wine right into your home. The concept works really well. You all get online from 6.45pm, ready to start the two-hour tasting event at 7pm.
Whilst the workshop might be virtual, the wine is very real. A set of taster samples will be couriered out to you before the date of your session. Each box-set contains three white, four red and one dessert wine. All the wines have been carefully selected by the virtual tasting team and your consignment will also include tasting notes.
With your miniature bottles lined up, your virtual host will open the proceedings with a welcome and introduction. After hearing about the story of wine and some tips on how to taste your wine, attention turns to your samples. Whilst tasting each one, you'll be asked to guess the grape and the country of origin in a fun wine 'Guess Who' game.
Having done the blind challenge, sipped on your vino and learnt a whole lot about wine and how to taste it, you will bid farewell to your fellow on-screen wine tasting colleagues. With these zoom virtual wine tasting experiences, there's no having to head back home after the event, so you can sit back, relax, open a bottle and put your newfound wine appreciation skills to the test from your sofa!
Availability
Wednesday and Friday evenings
Join the event at 18:45 for a prompt start at 19:00 finishing at 21:00
Tastings are live-streamed on Zoom
Location
From the comfort of your own home via zoom online!
Anything Else
Once you have booked an event date you will be sent an email with the zoom link
Reviews
Average Rating 5
Total Reviews 3
Recommend to Friend 3

Had a great evening and met some lovely people. The host was very engaging and there was no 'wine snobbery'. Wines were lovely and learnt a lot. would recommend.
Karen
This experience was a gift for both me and my boyfriend and we loved it. The host was very friendly and made it so interesting. The company was very generous with the amount of wine we were given. Would definitely recommend this to everyone!
Patsy Fagan
A great session, knowledgable and personable facilitator and great wines to taste
Elaine
{{reviews.text}}
{{reviews.user.username}} Virtual Wine Tasting Experience
Virtual Intoduction to Wine Evening
Total Price
£
39.00