English
Skip to main content
Tractor Driving Nottinghamshire
Blyth, Doncaster   
REF:

TGTRC1
• Tractor driving experiences near Blyth
• Easy access from J34 of the A1(M)
• Drive a course & do farming tasks
• Deutz Fahr & Fendt tractors usually used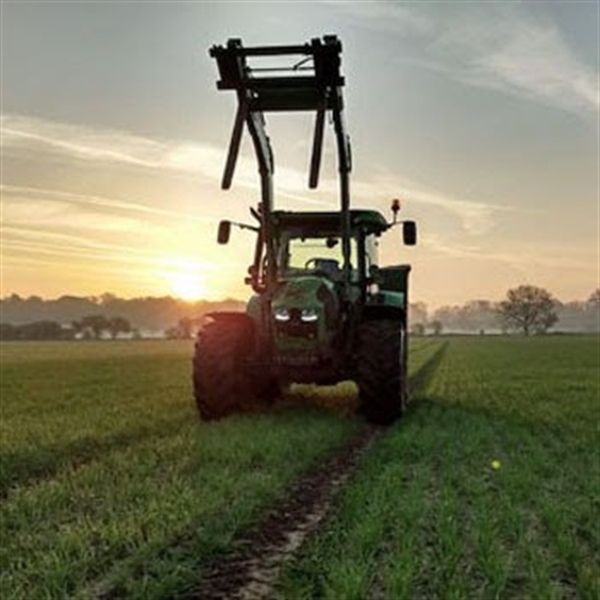 What's Included
• Drive a powerful tractor with a front-mounted bucket
• Generally a Deutz Fahr 5130G or Fendt 414 tractor is used for this experience

Taster Tractor Driving Session
• 15 minute session
• Safety briefing including an introduction to the tractor and its controls
• Navigate around a specially designed course with varied terrain
• Drive the course in the tractor practicing basic manoeuvres

Extended Tractor Driving Session
• 30 minute session
• In addition to the above you will also have the opportunity to try some farming tasks

Ultimate Tractor Driving
• 60 minute session
• Navigate around a specially designed course with varied terrain
• Drive the course in the tractor practicing basic manoeuvres
• Try farming tasks according to the seasons
• Hitch on a trailer and try your hand at reversing
• The ultimate thrill of ploughing a field!
• Please note: Tasks are subject to timescales, participant's driving abilities & weather/ ground conditions
What Can I Expect
Go tractor driving in Nottinghamshire! You'll be at the tournament ground between Worksop and Doncaster not far from Blyth. This is where you can drive proper tractors just like a real farmer. It's great fun and these agricultural machines are certainly impressive.
We are offering a trio of tractor drives for you here in Notts. Each one involves you climbing into the cab and taking on tractor challenges. On the taster session you will tackle the tractor course. This is a purpose-built track that criss-crosses the countryside. It's pretty rutted, so you'll need all your tractor driving skills to succeed.
On the extended session you'll be getting to grips with that same track, before knuckling down to some classic farming tasks. And as every farmer works at nature's rhythm, these tasks will be according to the season, just like a real working farmer!
The ultimate tractor driving session here in the Nottinghamshire countryside will see you tackling the tractor track, and some  seasonal farmer challenges which could include (wait for it)....ploughing a field. How cool is that? Working the soil on a sunny day just like a proper farmer is totally brilliant. Let's see if you plough nice straight lines or not!
As for what tractor you'll be driving in Blyth, it could be a Deutz Fahr, a Fendt or any of the fleet on site on the day. All are true farm workhorses. For example, the Deutz Fahr is a powerful, modern tractor with German precision engineering and Italian design. It's capable of towing up to 20,000Kg and inside the cab, it's all about driver comfort and the Work Display driver aid console.
Fendt is also a German tractor brand and, again, the Fendt 414 is a powerful beast. It's easy to drive with the Vario auto transmission and is efficient and economic too. It has a maximum speed of 31mph, boasts 143bhp and is turbocharged. Who'd have thought tractors would be turbocharged, but they are!
Whichever machine is on duty the day of your tractor driving in Nottinghamshire, we're sure you will have an absolute blast thundering around the fields in your tractor. What more could a tractor fan ask for?
Availability
• Selected weekdays and weekends through out the year
• Experiences operate between 10:00 and 16:00
• Dates and session times are subject to availability
Location
• Blyth, Doncaster in Nottinghamshire
Suitable For
• Minimum age 13
• Under 18s must be accompanied on site by an adult
• Not wheelchair accessible
Spectators
• Spectators are welcome although due to the nature of the activity viewing may be limited
Anything Else
• Food and drink are available to purchase
• Onsite toilets and clubhouse
• Suitable outdoor clothing and footwear should be worn
Reviews
Average Rating 5
Total Reviews 4
Recommend to Friend 4

Excellent experience. Thank you
Geoff Moore
I had a great time at the Tournament Ground. A full hour driving the tractor with a thoroughly confidence inspiring instructor. We had great fun moving straw bales around and mowing the grass. I need to work on my straight lines. My only complaint was the facilities. If you need the loo, don't use theirs. It's better to drive back to the roundabout and use the ones at Blyth Services on the A1.
Stuart Lister
This was a fantastic experience which I thoroughly enjoyed! I would highly recommend it. For many years I had wanted to drive a tractor so my partner surprised me with this for my birthday. Jeremy was brilliant in showing me the ropes and giving me some historical information about the vehicles. On arrival we got stuck in straight away and no time was wasted. Thank you so much!!Combine harvester next???
Juliet
Great experience, knowledgable and friendly instructor! Would love to do it again
Max Struthers
{{reviews.text}}
{{reviews.user.username}} Tractor Driving Nottinghamshire
Tractor Driving Taster
Total Price
£
35.00