English
Skip to main content
Tank Driving Scotland
Stirling & Kinross
REF:

TDSTE1
Drive an FV432 full-tracked tank
Ex-British Army armoured personnel carrier
Drive for around 20 minutes
Then ride in the crew compartment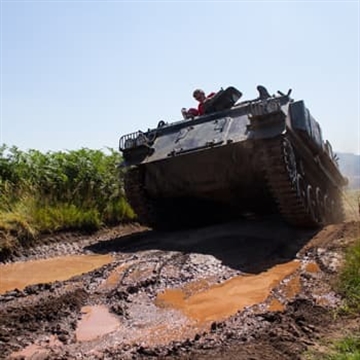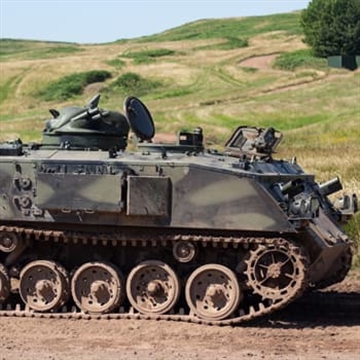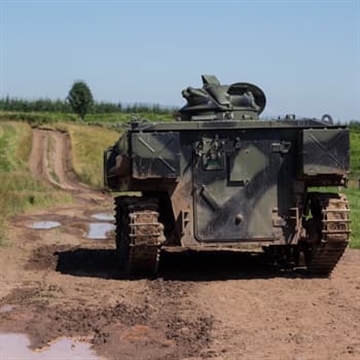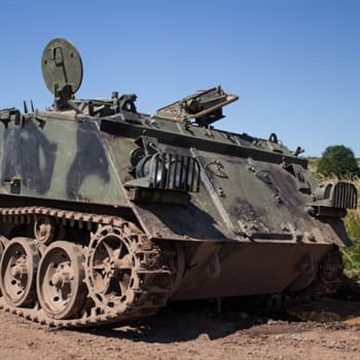 What's Included
Drive an ex-British Army APC 432 tank

Field briefing before getting dressed in camouflage for your mission

Tuition from an experienced instructor

Drive the tank through taxing water courses over steep inclines

Allow approximately one hour for this experience with approximately 20 minutes drive time

You will form part of a small group for this experience

When you are not driving you will ride in the crew compartment of the tank as a passenger
What Can I Expect
Tank driving Scotland - ripping it up in a fully-tracked tank in bonny Scotland! The ex-British Army APC FV432 can be driven in Stirling, or at Bridge of Weir in Renfrewshire - and it's going to be awesome!
As soon as you arrive at your chosen basecamp, it is full military mode. You will get kitted out in camouflage gear, (complete with kevlar helmet and war paint on your face) so you're ready to hang out with the tanks.
Attention new recruits! Your first task of the day is to attend a tank briefing, where your instructors will show you the controls of the 432 tank, so at least you'll have some idea before you climb into the driving seat!
Seriously though, just because it's a massive 18 tonne tank doesn't mean it's that complicated to drive. So the gauntlet is down to see if you've got what it takes to drive the tracked heavyweight around the Scottish countryside.
During your one-hour tank driving experience in Scotland, you'll be driving for around 20 glorious minutes. You'll command the tank on a run around the flat course and then you'll tackle the obstacles. Your heart will be pounding as you trundle towards the water troughs and the steeps. But fear not, your big mean military tank can take it all on!
And when you're not driving, you'll be riding in the crew compartment of the tank. Transporting soldiers is what this FV432 did out on the battlefield. We can't say it's comfy in there, but it is a proper laugh and all part of the experience!
Book your voucher to go tank driving in Scotland at Stirling or Bridge of Weir and get ready for a whole load of full-tracked fun. What's more, you can invite friends and family to join in the fun by riding as crew in the tank, with the purchase of a passenger ticket on the day.
Availability
Selected weekends throughout the year
Dates and session times are subject to availability
Experiences operate in most weather conditions (snow may affect the event)
Location
Stirlingshire  Stirling
Renfrewshire Bridge of Weir
Suitable For
Minimum age 16
Drivers must be over 5ft (152cms)
Spectators
Specators are welcome to observe from the viewing gallery
Tank rides can are available for £10 per person, payable on the day
Anything Else
Suitable outdoor clothing and footwear should be worn