English
Skip to main content
Military Drive in Northants
Near Brackley
REF:

TKD4HD
• Choose from half day and full day experiences
• Enjoy military driving and themed activites
• 100+ military vehicles on site to see
• Ex-military instructors with amazing stories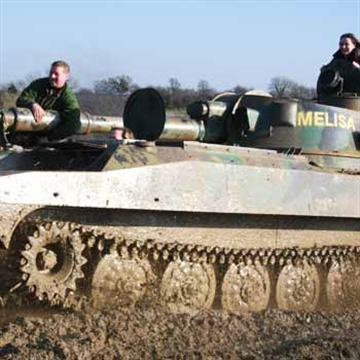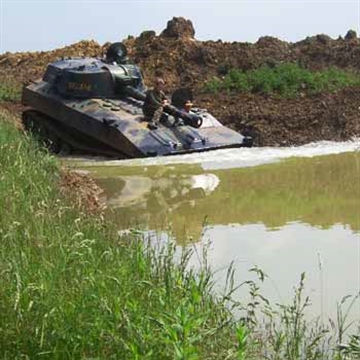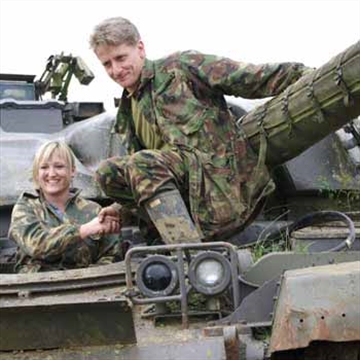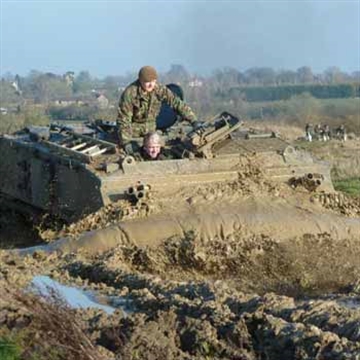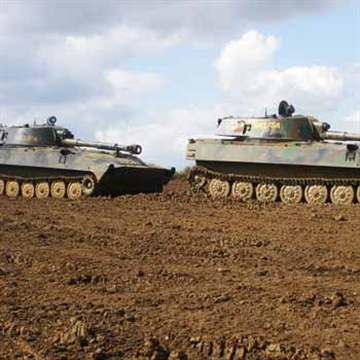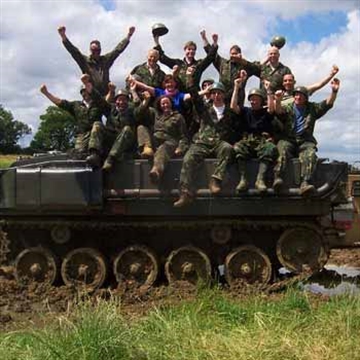 What's Included
Half Day Tank Driving
Take part in a selection of themed military activities
Please allow around four hours for this experience
30 minutes of drive and ride time split over three sessions
Full Day Tank Driving
Drive four different military based activities
Take park in three different military themed side shows
Lunch is included
Please allow around nine hours for this experience
60 minutes of drive and ride time split over four driving sessions
Up to 48 participants on the half day and 72 on the full day
You will be split into smaller groups rotating around the activities
The winning driver from each session will drive the Chieftain Tank Car Crush
Complimentary premium gift packaging from Into The Blue
Shorter duration tank driving vouchers are available in our main tank driving section along with a superb car crushing experience near Brackley, Northamptonshire.
What Can I Expect
Go tank driving in Northampton - and enjoy lots more military madness that's thrown in too! These half and full day experiences combine superb tank driving with a good dash of military manoeuvres in the Northamptonshire countryside. It's time to get camo'd up and into gear on this, one of IntotheBlue's best tank driving days out!
There's also a very real motive to your missions as well, as throughout the session you will be competing for the coveted title of Best Tank Driver, with the winner getting to crush a vehicle at the end of your experience in the biggest tank you've ever seen, the 55 ton Chieftain. Now that's what we call a finale!
So what sort of military monsters will be lined up for you to drive at this amazing centre in Northamptonshire?
Russian 2S1 Gvozdika Tank - this Russian monster is fully amphibious with a mighty 300bhp turbo v8 engine, it also has a bigger gun than the chieftain, don't you know!
Lance Missile Carrier - a massive tracked vehicle with a Detroit diesel engine. The alloy body and high powered engine make an exciting combination that will climb anything. Used by the British armed forces to launch tactical nuclear missiles.
Springer - The British Army beach buggy commissioned by a General who was obviously a surfer dude! Fantastic suspension and great to drive. Just back from Afghanistan and still smelling of Napalm. Great on the purpose built race track.
F432 Armoured Personnel Carrier - the 432 is a lever steering automatic and can reach an off road speed of over 30 mph. It is powered by a Rolls Royce straight eight and served as everything from a battlefield van to a minelayer rocket launcher, troop carrier to mortar firer. The squaddies' favourite.
As well as driving and riding in some amazing hardware around this mud-fest of a ground at Brackley in Northamptonshire, you will also get to take part in some unique military themed activities including:-
Woodland Survival - with an ex-Marine leading the group, you will set off on a mission into the woodland to see if you've got what it takes to survive outdoors.
Flintlock and Cohorn Mortar Shooting - an insight into 17th century armoury where you get to fire off real mortars and flintlock muskets.
Armoury Talk - spend time with a time-served former mercenary/battalion sniper who will give you a fascinating peek into the world of firearms.
Clay Pigeon Shooting - test your marksmanship with a stealth silenced 12 bore shotgun. An experienced instructor will help hone your shooting skills.
On the half day session you get to drive three of the vehicles and attend the armoury demo. On the full day, you will be participating in the complete programme of drives and events, making this easily our most comprehensive tank driving day out ever. On both experiences, one lucky person will crush a car at the end of the session.
With over 100 military vehicles on site, it's a great opportunity for spectators to do more than just stand on the sidelines, as they get to ride in vehicles and observe the demonstrations and talks too.
Some of the vehicles on this drive a tank day in Northamptonshire have been used on films such as Black Hawk Down and Band of Brothers, as well as TV shows like Scrap Heap Challenge and Salvage Squad. Oh and it's not just the vehicles that are authentic, the team of instructors are all ex-forces too, so make sure you stand up straight to avoid an army-style rollicking!
Availability
Half Days
• Operate on selected dates between April and October

Full Days
• Operate on the last Saturday of each month from April to October (excluding August)
Location
• Near Brackley in Northamptonshire with good access from both the M40 and M1
Suitable For
• Minimum age is 12
• Minimum height is 5ft
• You must be reasonably fit to take part
• A driving licence is not required
Spectators
• Spectators are welcome, minimum age 7
• Places need to be booked with the supplier
• There are covered facilities in the event of bad weather
• Opportunity to take pictures with the vehicles and instructors

Half Day
• Spectator fee is £20 and includes rides and armoury talk along with refreshments

Full Day
• Spectator fee is £35 and includes rides in a F432 Armoured Personnel Carrier, along with lunch
Anything Else
• Camouflage suit and helmet will be provided for drivers
• You are advised to bring Wellington boots and gloves
• The spectator reserves the rights to substitute other vehicles depending on conditions
Reviews
5 out of 5 stars
Average Rating: 5
Total Reviews: 1
Recommend to Friend: 0
Find out what other customers think of the experience