English
Skip to main content
Savile Row Tailoring Experience
Saville Row, London   
REF:

TAILS1
A Savile Row tailored suit made just for you
By Jasper Littman tailors
Choose your fabric, lining, style & fit
Includes two personalised fittings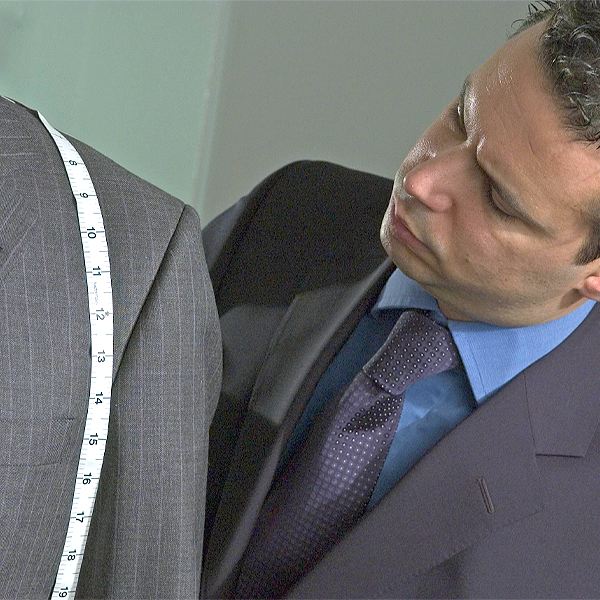 What's Included
Experienced Saville Row tailor, Jasper Littman will guide you in designing your unique two-piece suit
Your choice of suit style and an extensive choice of fabrics available
Initial design and measuring appointment lasts approximately one and a half hours
The suit will be made for you (7-8 weeks)
Return for your first fitting and after 2 weeks a final fitting
Tea and coffee are provided
Premium Option
Choose from high-end fabrics including cashmere, mohair, linen, cotton and flannel
Additional suit styles available including business, suit, lounge suit, tuxedo, overcoat or raincoat
What Can I Expect
Suit up and look super smart courtesy of this Savile Row tailoring experience! These personalised tailoring sessions with Jasper Littman tailors of London ensure you will look sharp in your well-fitting suit.
Jasper Littman and his tailoring team will be bringing that distinctive Savile Row style to these experiences. Jasper's slimming and close-fitting signature silhouette is luxurious and flattering, guaranteed to make any gent feel good.
These semi-bespoke suits give you a much better fit than any 'off-the-peg' or made-to-measure garment. The difference is in the quality of the fabrics and the hand-tailoring involved. As Jasper Littman firmly believes : 'The fit of a suit is only as good as the person who measures it'.
So for your personalised Savile Row tailoring experience, the purpose of your first rendezvous will be to take loads of measurements. You will also select the cloth, the lining, the style and the fit of your suit. Within the 7 to 8-week timescale, your suit will be created.
You'll then meet again for a first fitting, where the tailor will pin or mark any fine adjustments needed. A couple of weeks later and your second fitting will make sure everything fits perfectly and you're ready to go in your new Savile Row-style tailored suit. Ready to take on the world. Ready to impress. Ready to feel awesome.
A well-cut suit that has been made just for you is a sharp investment. With care, a good suit will last you ages. Unlike today's throwaway internet fashion, nothing beats the personal tailored touch for a quintessentially classic English suit that'll never go out of fashion.
Availability
Appointments are available Monday-Friday throughout the year
It is recommended to book your appointment at least 2 weeks in advance to avoid disappointment
Location
Savile Row, London
Nearest tube: Piccadilly Circus
Suitable For
Under 16s must be accompanied by an adult
Maximum chest size 48 inches (chest sizes up to 60 inches can be accommodated for an additional charge payable direct) Savile Row Tailoring Experience
Savile Row Tailoring Experience
Total Price
£
1,200.00