English
Skip to main content
Oxford City and Dreaming Spires Helicopter Tour
Chalgrove, Oxfordshire
REF:

HLOX30
Explore the City of Dreaming Spires in a chopper
Take off from Oxford Helipad, Chalgrove
Listen to the pilot's commentary via the headsets
Cruise at around 1000ft over the Oxford landmarks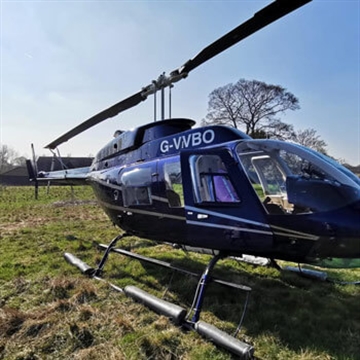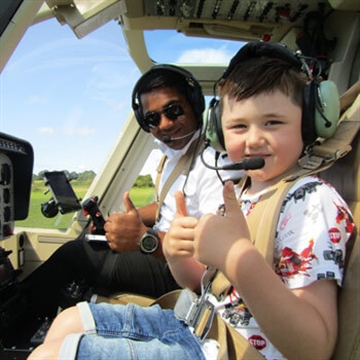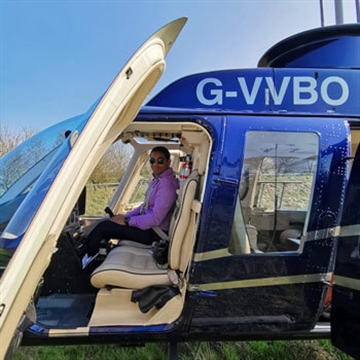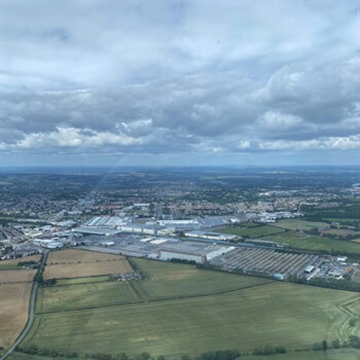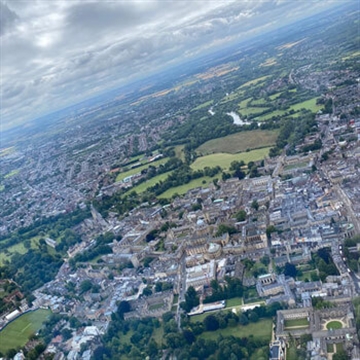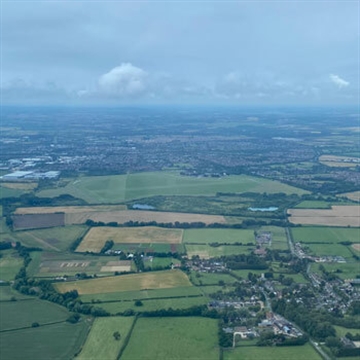 What's Included
Short pre-flight briefing
A 25-30 minute flight over Oxford and the surrounding countryside
See over 40 Dreaming spites of Oxford and Blenheim Palace (birth place of Sir Winston Churchill)
You will be part of a small group of 4-6 passengers on the day
Allow just over an hour on site
What Can I Expect
Soar over the seat of learning on an Oxford Helicopter Tour! Oxford is home to the oldest university in the English-speaking world and the combination of impressive Gothic architecture, pretty town centre and a cosmopolitan feel make the city a perennially popular tourist attraction. Now you have the chance to see all these sights from the air.
This wonderful helicopter tour will show you just why Oxford is called the city of dreaming spires. There are 40 of them! Beautifully preserved churches and university buildings dominate the skyline, making an aerial tour the only way to really appreciate the likes of All Saint's, Keeble, Merton and Christchurch colleges that combine to make the prestigious Oxford University.
You don't have to be a scholarly type to enjoy this tour, after all, this is true Inspector Morse country. As well as seeing the city centre with all those stunning buildings, you will also fly over the villages and market towns dotted about the lovely Oxfordshire countryside, much of which featured in the TV shows too.
Your departure point for these tours is the helipad at Chalgrove, a private airfield south east of Oxford with easy access from the A40. It's a lovely place and there is a farm shop, restaurant and bar on site, so you can make a real day of it in relaxed surroundings..
Your Oxford helicopter tour will last 30 minutes, climbing to around 1000ft and flying over the countryside, as well as the bustling centre. Using headsets, you will be able to listen to a commentary to help you pinpoint all the significant sights as you go, so you don't miss anything. If you love Oxford, you'll adore seeing it all from the air!
Availability
Selected weekends from April to October
Dates are subject to availability and weather conditions
Location
Oxford Helipad, Chalgrove
Suitable For
Minimum age six
Under 12s must be accompanied by a participating adult
Maximum height 6ft 6ins
Weight restrictions: maximum 15 stone*

 

please see anything else section
Spectators
Friends and family are welcome to watch take off and landing and take photos
Anything Else
Flying activities have maximum weights (per seat) to ensure health and safety along with the comfort of fellow passenger

You must enter passenger/participant weight at the time of booking an experience. If weight varies between the time of initial booking and date of flight experience it remains the responsibility of the customer to update their individual weight via their online account prior to flight

All passengers will be weighed before flight and if disparity exists between weight disclosed and actual weight (within reason), the passenger may be illegible to fly
*  Pleasure Flights (Helicopter)
Group size of One – Max 15 Stone (95kg)
Group size of Two – Max 30 Stone (190kg)
Group size of Three – Max 43 Stone (273kg)
Group size of Four – Max 56 Stone (355kg)
Group size of Five – Max 66 Stone (420kg)
Group size of Six - Max 76 Stone (485kg) 
Please note that the maximum weight limit for the Co Pilot Seat on a helicopter pleasure flight varies depending on aircraft and other operational considerations (subject to availability upgrade payable direct)
If as a party of one you weigh in excess of 15 stone, you may still be able to fly however you will need to purchase an additional seat. This seat will either have to remain unoccupied or can be occupied by an individual as long as the combined total as listed above is not exceeded