English
Skip to main content
Murder Mystery Break for Two
Nationwide Venues   
REF:

MMEBK1
A murder mystery hotel package for two
Included room, dinner & breakfast too
Evening meal with comedy murder mystery
Make use of any spa/leisure facilities at the hotel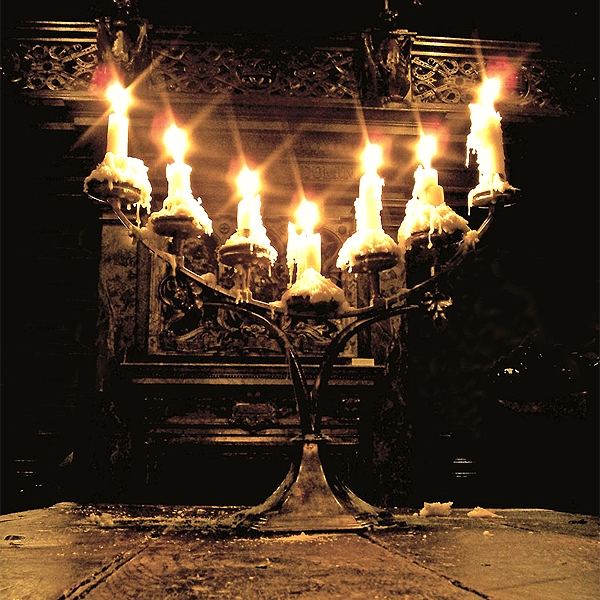 What's Included
Themed comedy murder mystery dinner and overnight break for two people
Murder mystery with professional actors from TV/Film/Theatre
3-course dinner
Clue-packs and prizes
Overnight accommodation sharing a twin or double room and breakfast 
Choose from selected or nationwide vouchers for venue choices (see location map tab)
Complimentary premium gift packaging from Into The Blue
Itinerary
Friday or Saturday
15:00: Bedroom check-in
19:30: Meet and Greet
20:00: Murder Mystery dinner begins
22:30: Evening finishes
Saturday or Sunday
08:00-10:00: Breakfast
11:00: Checkout
What Can I Expect
Murder, mystery and an overnight stay! Treat yourselves to a Friday or Saturday night away with a difference, as the two of you join in the fun of a comedy whodunnit. Our packages for two are available at hotels around the country.
Expect mirth, merriment and murder on these comedic murder mysteries. And in fact, you can go big on the merriment, as you'll be staying over in the hotel. All packages include a double or twin room for two, breakfast and a seat for dinner at the murderous event.
After a mid-afternoon check-in, make sure you're at the pre-dinner meet and greet on time, as this is where everything will be explained to you. You'll be introduced to some of the guests who, quite frankly, have something slightly odd or eccentric about them. Let's face it, they could all be suspects in a heinous crime, so keep everything peeled for clues.
Once you're sitting down for your evening meal, the action begins. There will be lots of laughs as you encounter the enigmatic characters, all played by professional actors from the realms of TV, film and stage.
The plots take inspiration from some of your favourite detective stories, adding in comedy and plenty of improvisation too. From 'The Mystery of the Black Pearl' and 'Who Killed Santa?' to 'Downfall Abbey' it's going to be a hilarious romp with a mystery to solve.
With the help of clue packs and the pertinent questions you asked the suspects, by the end of your meal you should have a name in mind. At the big reveal everything will become clear. Did you guess right? Or were you completely hoodwinked by the perpetrator?
What's nice about a murder mystery overnight stay is that there's no need to dash off at the end of the evening. Stay, have a nightcap and chat with fellow guests, before strolling back to your room for a good night's sleep (this detective lark is tiring work!), waking for a relaxed breakfast the next morning before checking out.
Availability
Selected Fridays or Saturdays with generally one event per month
Dates are subject to availability
Venues available are subject to your choice of package for venue choices (see location map tab)
Calendar of Events
Selected Venues (£259)
Birmingham -

 

Stourport Manor 

- 23 Sep / 7 Oct / 25 Nv / 20 Jan / 24 Feb / 31 Mar

Bristol  Mercure Bristol North 

- 4 Nov

Chester

 

- Village Chester

 - 30 Sep / 28 Oct / 25 Nov

Derby  Risley Hall

- 24 Sep / 29 Oct / 26 Nov

Folkestone  - Best Western

- 12 Nov / 7 Jan / 4 Feb / 4 Mar

Liverpool

 

- Village Liverpool

 - 16 Sep / 7 Oct / 18 Nov / 16 Dec / 13 Jan / 17 Feb / 17 Mar

Sheffield  Aston Hall

 - 17 Sep / 8 Oct / 12 Nov / 9 Dec / 14 Jan / 11 Feb / 11 Mar
Nationwide Venues (£299)
Birmingham -

 

Stourport Manor

 - 23 Sep / 7 Oct / 25 Nv / 20 Jan / 24 Feb / 31 Mar

Bristol  Mercure Bristol North 

- 4 Nov

Chester

 

- Village Chester

- 30 Sep / 28 Oct / 25 Nov

Derby  Risley Hall 

- 24 Sep / 29 Oct / 26 Nov

Folkestone  - Best Western 

 - 12 Nov / 7 Jan / 4 Feb / 4 Mar

Hampshire

 

The Elvetham

 - 2 Sep / 11 Nov / 21 Nov / 6 Jan / 3 Feb / 3 Mar / 31 Mar

Liverpool

 

- Village Liverpool

- 16 Sep / 7 Oct / 18 Nov / 16 Dec / 13 Jan / 17 Feb / 17 Mar

Newport  Cwet Bleddyn Hotel & Spa - 

 23 Sep / 7 Oct / 14 Oct / 21 Oct / 4 Nov / 11 Nov / 25 Nov

Sheffield  Aston Hall - 

17 Sep / 8 Oct / 12 Nov / 9 Dec / 14 Jan / 11 Feb / 11 Mar

Reading  Roseate Hotel - 

23 Sep / 28 Oct / 13 Dec / 27 Jan / 24 Feb / 24 Mar

Winchester  Hotel & Spa 

- 30 Sep / 21 Oct / 18 Nov / 20 Jan / 17 Feb / 17 Mar
Location
Selected Venues (£159)
Birmingham - Stourport Manor
Bristol  Mercure Bristol North
Chester

 

- Village Chester
Derby  Risley Hall
Folkestone  - Best Western
Liverpool - Village Liverpool
Sheffield  Aston Hall
Nationwide Venues (£299)
Birmingham -

 

Stourport Manor
Bristol  Mercure Bristol North
Chester

 

- Village Chester
Derby  Risley Hall
Folkestone  - Best Western
Hampshire The Elvetham
Liverpool

 

- Village Liverpool
Newport  Cwet Bleddyn Hotel & Spa
Sheffield  Aston Hall
Reading  Roseate Hotel
Winchester  Hotel & Spa
Spectators
Not suitable for spectators Murder Mystery Break for Two
Murder Mystery Break for Two-Selected Venues
Total Price
£
259.00