English
Skip to main content
Home Spa Experience
within a 20 mile radius of Warwick   
REF:

P17ZEN
• Treatments come to you with this mobile spa!
• This is a luxury self-contained spa room on wheels
• Full menu of holistic therapies & treatments
• The spa operates in a 20-mile radius of Warwick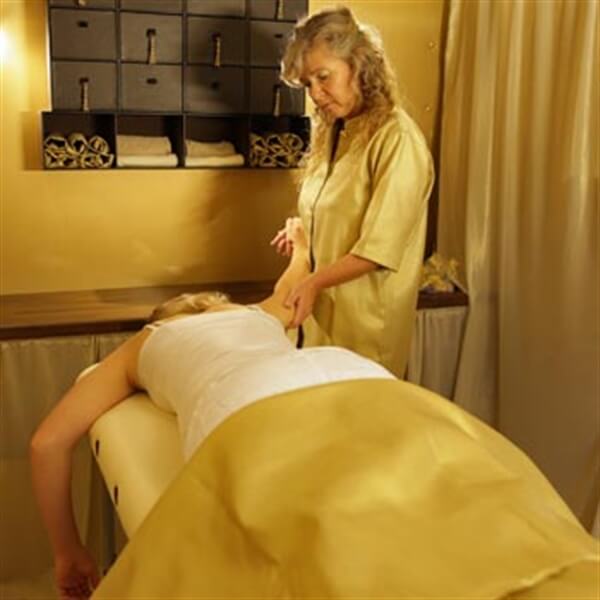 What's Included
Zen Ten Spa Experience
• Personalised well-being assessment
• 1 x one hour treatment
• Personalised blend product gift
Tailor-Made for Men
• Focus on male grooming & sports therapies
• Personalised well-being assessment
• 1 x one hour treatment
• Personalised blend product gift
Spa Experience Half Day & Indulgence Full Day
• Choose from a half day with 3 one hour treatments or a full day with 6 treatments
• Personalised well-being assessment
• Choose a programme of treatments
• Receive a well-being pack containing follow-up products uniquely blended to your personalised specifications
Exclusive Pamper Party Package


• For groups of 3 - 6 people




• Personalised well-being assessment
• 2 x 20 minute treatments
• Gift pack containing specially blended products
What Can I Expect
Why travel when the home spa comes to you? This mobile spa is brilliantly bespoke and offers a luxury treatment room on wheels for mobile massages, holistic therapies and beauty treatments. At home, at work or wherever you are, this mobile day spa is a real treat for you, small groups of friends, or colleagues.

Imagine booking this mobile spa for your Mum. It's all been arranged and it's all top secret. The doorbell rings and on the driveway is the luxury spa mobile. You can just picture the look on her face! Step inside and it's completely zen and relaxed. The soft lighting, the silks, the fluffy towels, the lotus petals, the ambient music - it's just like a deluxe spa treatment room in any smart hotel, except this one has appeared right outside your door.

The idea for this unique mobile spa came from Caroline, who wanted to offer an innovative way of giving spa treatments at home. Normally mobile massage therapists have to move furniture to set up the massage table and it all takes time. This way, the room is all ready, with no set up time required. It's totally independent, self-contained and self-sufficient with running water, heating and power onboard.

So, from stepping out of your home or office and relaxing in a blissful state it's purely a matter of seconds. It's all very private too, as there's only ever you or your companions in the mobile spa. All treatments are tailored to you, with a very varied menu including therapies from around the world, all with the intention of improving your well-being with relaxing and revitalising treatments.

You'll find the finer details of all the mobile spa day packages we are offering in the 'What's included on the day' section, with the complete treatment list under 'What's on the menu'. Everything from Thai facials to Reiki healing are on the list, meaning even the most seasoned spa goer will find something new to try, whilst all the classic spa treatments are featured too.

This super zen home spa is available within a 20 mile radius of Warwick. Whether it's a reflexology session in Redditch, crystal healing in Coventry, or a Thai facial in Stratford, there's a treatment for you. And don't forget, this totally unique spa on wheels comes to you. We think this is a brilliant concept, bringing luxury spa treatments straight to your door.
Availability
• Weekdays and weekends throughout the year
• Dates and session times are subject to availability
Location
• The deluxe self contained spa visits you!
• Within a 20 mile radius of Warwick, Warwickshire
Suitable For
• Minimum age 18
Anything Else
• Experiences will be booked to take place in excess of 15 days from initial contact from the supplier Home Spa Experience
Tailor-Made for Men
Total Price
£
80.00