English
Skip to main content
Microlights near Edinburgh
East Fortune Airfield, North Berwick   
REF:

EOSM30
• Microlight flights from East Fortune, East Lothian
• Airport just 20 miles from Edinburgh
• Longest-established microlighting club in Scotland
• National Museum of Flight based on same site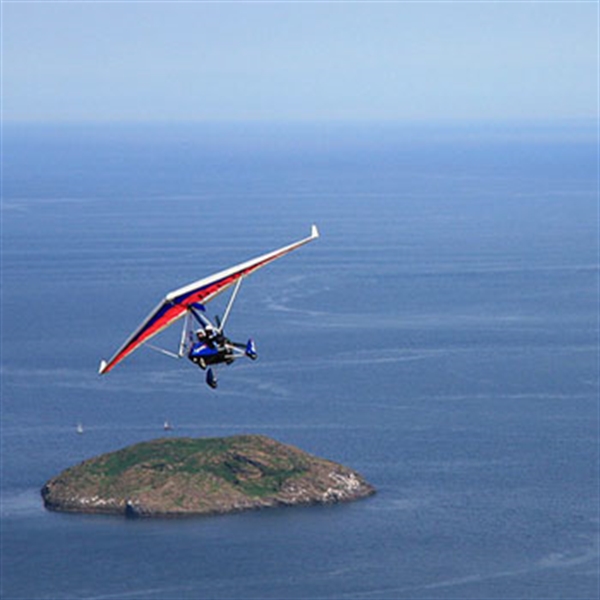 What's Included
A flexwing microlight experience
Welcome, introduction and safety briefing
Choose from a 30 or 60 minute flight
During the flight you will have the opportunity to take the controls
Please allow approximately one hour on site for the 30 minute flight and two hours for the 60 minute flight
What Can I Expect
For microlight flights in Scotland, you can't get better than this microlighting school at East Fortune airfield! This is a wonderfully wild part of the world to fly from, complete with impressive country and coastline scenery, yet only 20 miles from Edinburgh.
As well as the stunning vistas, you will also be treated to a very warm Scottish welcome by a team led by Chief Flying Instructor, Gordon Douglas, who has been flying microlights since 1980. In fact, this is the longest-established club in Scotland, having started in 1989. It's very convivial and sociable here too, with lots of events, fly-ins and fly-outs organised on a regular basis.
So what can you expect on the day of your flight out of East Fortune airfield? Well, first up you'll say hello to the team in the club house. Then you'll meet your instructor for the experience and then head out to the hangar to meet your microlight. Being a flexwing, the set up is rather like a trike attached to a hang glider. The cockpit is fully open, so you'll be taking in all that fresh Scottish air.
And before you think it all sounds a little bit unstable and scary, we can tell you that once you're airborne looking down on the patchwork quilt of fields around East Fortune, it feels safe, if slightly surreal. Although you are moving fairly fast up there, everything somehow feels in slow motion and it's nowhere near as noisy or nerve-wracking as you might think. In fact, it's all quite serene up there.
On these microlighting flights over Scotland, you can choose to sit back and take in the views, or you can take an active part in the experience by actually having a go at flying. Again, it's quite an unexpected sensation, as you'll feel it's not actually you in control of the microlight…but you are and you'll be amazed at how light the handling is and how responsive it is!
And if you love aviation, don't forget to pop into the National Museum of Flight after touch down, it's just on the other side of East Fortune airfield. Book your microlight flights at Scotland's oldest flying club at East Fortune and get ready for a fun experience in the air.
Availability
Selected weekdays and weekends throughout the year
All flights are subject to availability and weather conditions
Location
East Fortune Airfield, North Berwick, East Lothian
Suitable For
Minimum age 14
Under 18s must be accompanied on the airfield by an adult
Maximum weight 16.5 stone
Anything Else
Customers must telephone on the morning of their flight to check that the weather is suitable
Reviews
Average Rating 5
Total Reviews 2
Recommend to Friend 2

It was one of the best experiences ever. Will recommend it to everybody!!!!
george layt
Superb experience and friendly staff.
Fred Ratky
{{reviews.text}}
{{reviews.user.username}} Microlights near Edinburgh
30 Minute Microlight Experience
Total Price
£
109.00