English
Skip to main content
Michel Roux Jr: Online Classic French Cuisine
At Home Experience   
REF:

LEMRJ1
Learn with the experts : Michel Roux
Discover the secrets of French cuisine
Login online to the virtual classroom
Choose between 'Peer' or 'Expert' access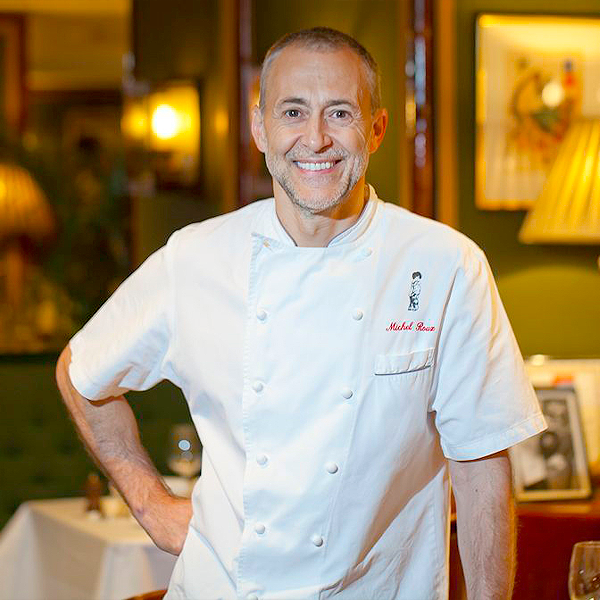 What's Included
Four-part online cookery course with expert videos and notes
Sessions are taught by Michel Roux Jr
Online classroom with up to 20 classmates
Learn how to prepare classic French cuisine in your own home
Michel Roux Jr will share his own chef's secrets, demonstrating techniques learnt through years of training
Lifetime access to videos, notes and classroom
Choose from a Peer or Expert option
Peer Option
4 course assignments
Practice what you learn with your peers
Group chat and direct message with classmates
Expert Option
4 weeks tutor access for personalised assignment feedback and coaching
4 assignments marked by Michel Roux Jr
Certificate of completion signed by Michel Roux Jr
Group chat and direct message with tutor and classmates
What Can I Expect
Go online and join the Michel Roux cooking school! These cookery courses from home will lift the lid on Michelin-starred chef Michel Roux Jnr's sumptuous French cuisine. This really is the crème de la crème of online cooking classes, hosted by the master himself!
Log in to your virtual classroom and you'll see star chef Michel is at his Le Gavroche restaurant in Mayfair. Filmed in the gleaming professional kitchen, you'll be learning from the master of classic and modern French food, as you work your way through four cookery lessons.
Your first culinary assignment as a student of Michel Roux is to make an omelette. That might sound absurdly easy, but it's the actual test the double-Michelin starred master sets for anyone wanting to work at Le Gavroche. Michel has a surefire, personal recipe to make a heavenly omelette soufflé - and this is the first time he's divulged the recipe to anyone!
After that, it's all about learning how to master the very cornerstones of French cuisine; that's to say sauces, salads and accompaniments. Nothing can beat your classic brasserie meal of 'Steak frites' and the subsequent online lessons hosted by Michel will show you all the chef tips and hints that can be applied to this and many, many other classic dishes.
As well as being taught the secrets behind France's famous dishes, Michel Roux Jr will give you a fascinating insight into the history of Le Gavroche and his career as a chef. It's pretty amazing to think that it was the former Masterchef judge's father and uncle who originally opened the restaurant in 1967. In 1974, the high-end eatery became the first restaurant in the whole of the country to be awarded a Michelin star and the duo went on to gain a coveted three Michelin stars.
Michel Jnr took over the reigns in 1991 and the Mayfair restaurant has remained an institution throughout, launching the careers of popular chefs such as Marcus Wareing, Gordon Ramsay and Monica Galetti and delighting diners lucky enough to secure a table for dinner.
If you go the extra and sign up for an 'Expert' course at the Michel Roux cookery school and you get evaluated assessments and feedback from the highly-regarded chef himself and a certificate signed by him too. 
Availability
Register your voucher to receive access to the learning platform
You can start courses whenever you like
Location
Lessons take place in a friendly, safe and secure online classroom
Suitable For
Minimum age 18
Suitable for enthusiasts through to professionals wanting to learn from a master chef
Anything Else
Lessons will run on any desktop, laptop, mobile or tablet
All you need is good wi-Fi or 4G connection