English
Skip to main content
Kids Truck Driving Experience
York, Gainsborough, Surrey, Birmingham, Cornwall   
REF:

JUNTRK
• Get your 10-16 year old behind the wheel of a truck
• 1:1 tuition with an experienced instructor
• Truck driving certificate to take home
• Pose for photos in this massive HGV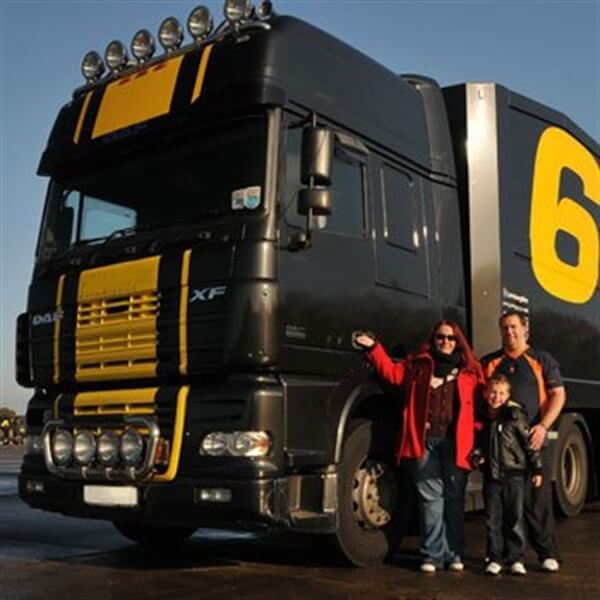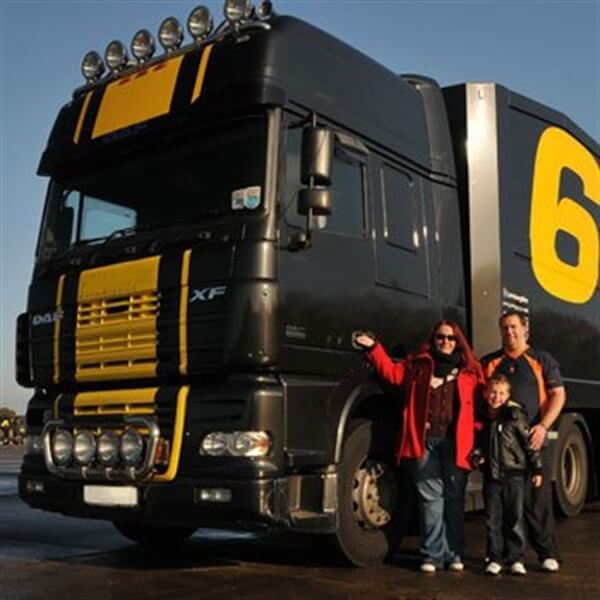 What's Included
• Drive a 480bhp DAF XF truck and race car trailer or DAF CF Car Transporter
• Driver registration and welcome
• Introduction to your truck driving instructor
• A 10-15 minute truck driving session which includes a short safety briefing
• Truck Driving experience certificate
• Please allow two hours at the venue
What Can I Expect
Mini truckers will go wild for this chance to try truck driving for kids! An ingenious experience that puts your teenage tearaways behind the wheel of a proper truck on a special private circuit, well away from the public roads.

The truck they will be driving is a 55ft long articulated DAF CF or DAF XF rig which, when it's not giving your darling teens an eye-opening experience, spends its days pounding the roads of the UK. These standard truck cabs are attached to a full-sided trailer that is used to transport super cars and race cars to track day venues around the country. This is no modified machine that's been tweaked to suit kids' truck driving abilities or a training vehicle - it's the real thing.

Kids don't need a license for driving this behemoth of a truck - just a minimum height of 5ft4in and a penchant for powerful motors. Standing next to one of these rigs, you can see why they're called HGVs - there's nothing delicate or light about them. Jump into the hydraulic driver's seat and you'll be surprised by how high above the road you are. It's a real change in perspective.

The total time behind the truck's steering wheel is 15 minutes, so youngsters will get a true feel for handling big vehicles without feeling overwhelmed. A fully qualified instructor is in the cab at all times, explaining the intricacies of driving such an immense truck, as well as giving tips and tuition on how to get the most from your driving time.

The gears aren't an issue either, as you can operate the truck in automatic mode - no clutch control necessary! Kids will love this opportunity to take control and because the circuit is not linked to any public roads, there are no other vehicles to worry about.

Give someone young a grown-up experience and let them get a proper sense of what it's like to be a proper trucker. Our truck driving for kids session is sure to be a hit with boys and girls alike and we bet a fair few of the spectating adults will feel a twinge of jealousy as they watch the HGV trundling along the route.
Availability
• Operating from March to November on selected weekend and weekday dates
Location
• Elvington, York
• Blyton Park, Gainsborough
• Dunsfold Park, Surrey
• NEC Arena Circuit, Birmingham
• Perranporth Driving Centre, Cornwall
Suitable For
• Suitable for ages 10-16 years
• Minimum height is 5ft 4"
• Maximum height is 6ft 5in
• Maximum weight is 18 stone
• Trainers or soft soled shoes should be worn
Spectators
• A maximum of three spectators may accompany you to the truck circuit and sit in the cab while you do your experience
• Additional spectators are not permitted to watch from a distance for safety reasons
• Any spectators under the age of 16 must be accompanied by an adult (other than the participant)
Anything Else
• Optional collision damage can be purchased on the day for £25
Reviews
Average Rating 4
Total Reviews 2
Recommend to Friend 2

Bought the truck experience for my son's 13th birthday. He absolutely loved it. The experience at Bruntingthorpe was well organised and his instructor was lovely. A definite hit!
Trudi
Our son had a great time despite the long wait and short experience.
rene van vilsteren
{{reviews.text}}
{{reviews.user.username}} Kids Truck Driving Experience
Kids Truck Driving Experience
Total Price
£
99.00