English
Skip to main content
Flying Lessons Wolverhampton
Halfpenny Green Airport, Stourbridge   
REF:

X19F30
• Flying lessons out of Halfpenny Green Airport
• Learn to fly at this airport nr Wolverhampton
• Pilot multi-lesson starter packs also offered
• Superb onsite pilot's cafe too!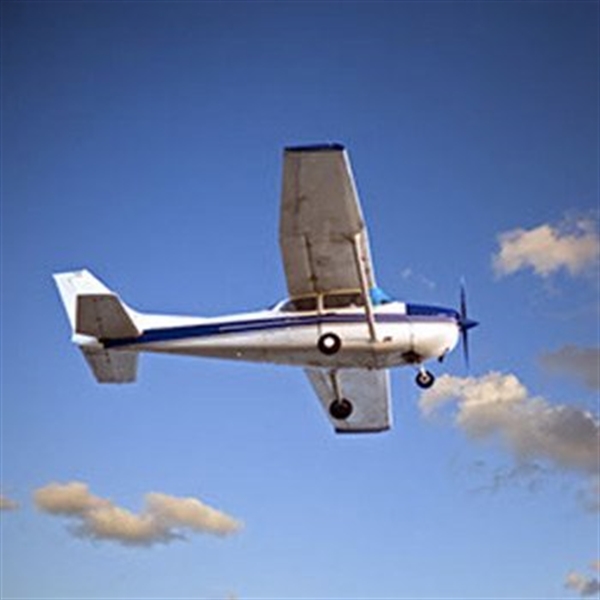 What's Included
Trial Flying Lesson
• All lessons are conducted by a fully qualified pilot
• Flights will be taken in a 2 or 4 seater aircraft
• Flight times are chock to chock
• Observe all pre flight safety checks
• The opportunity to take the controls of the aircraft after take off

Pilot Starter Pack
• A series of three 1 hour flying lessons
• A pilots log book and flying lesson text book (PPL1)
• All lessons start with a classroom briefing with your pilot in addition to the flying time
• Each of the lessons will be logged and will count towards the total hours needed
What Can I Expect
If you're looking for flying lessons in the Wolverhampton area, we highly recommend this flying school at Halfpenny Green Airport! This aerodrome just south of Wolverhampton and easily accessible from Birmingham is small, but perfectly formed, making it the ideal place for flight training.

Originally known as Bobbington Airport, this triple runway aerodrome was built as an RAF station that first opened in 1941. At the time it was Botha and Anson aircraft that would have filled the skies around Wolverhampton, as the site was an important navigation training centre during the Second World War. Civilian flights have been authorised here since 1961 and nowadays the airfield is home to some 70 aircraft.

And Wolverhampton Halfpenny Green Airport (to give it its proper name) is a very well-kept aerodrome that is a delight to visit. Turn into the drive, past the distinctive memorial sculpture that adorns the entrance and you'll notice all the blue and whitewashed single storey buildings. These original RAF structures and new extensions now house various businesses, including several flight training schools offering helicopter, microlight and light aircraft lessons.

Your flying lesson will be in one of the two or four seater light aircraft operated by the flight school. They are an excellent choice for teaching in and this Wolverhampton flying school has the Cherokee in its fleet. Easy to fly and reliable, these renowned aircraft are time-served and even commercial pilots with many hours of experience on big jets still reminisce about the day they first flew a little aeroplane!

And talking of pilots, not only are we offering the usual 30, 45 or 60 minute trial flying lessons here in Wolverhampton, you can also get yourself on the path to becoming a pilot with our three hour starter packs. These give you three flights lasting an hour each and you will undertake the same programme as any other student pilot. It's a great way to see if this is the career or hobby for you.

Whichever way you decide to get airborne, these flying lessons over Wolverhampton deliver excellent training from friendly and highly proficient pilot instructors at an aerodrome that is friendly and welcoming. And last but by no means least, we can highly recommend Tea at the Green, the airport cafe in the control tower for that pilot refuelling essential - the full English breakfast!
Availability
• 7 days a week subject to availability and weather conditions
Location
• Wolverhampton Halfpenny Green Airport, Bobbington, Stourbridge
Suitable For
• Minimum age of 14 years old
• Under 18s must be accompanied by an adult on the airfield
• Photographic ID will be required on the day
• Maximum weight 16 stone
• Maximum height 6ft 3ins
Spectators
• Spectators are welcome to attend and watch participants in flight with plenty of great photo opportunities
• Participants are allowed to bring an interested observer (min age 14) who can observe the lesson from the rear seat (at the discretion of the flight instructor and subject to weather conditions)
• Please specify at the time of booking so a four seater aircraft is allocated
Reviews
Average Rating 5
Total Reviews 22
Recommend to Friend 22

I went to or Wolverhampton Halfpenny Green airport in September. George took us out, he was very kind, helpful and interesting. I had a 30 minute flying lesson. It was great trip and would recommend this for a special treat.
Lynn Curtis
I had the most wonderful experience, I had never done anything like this before, so was very nervous but nick my instructor made me feel at ease straight away. When I took control of the plane it was brilliant, thank you nick and blue yonder I will see you again for definite
Spencer Raybould
Thoroughly enjoyed the experience and would definitely recommend it to a friend. Staff were very helpful.
C Herbert
Excellent morning. Flight was longer than I expected.
Andy
I had a 30 minute introductory flying lesson. Lesson was easy to book and so much fun. Instructors were really friendly and experienced, even asked where I wanted to fly too, opted to fly over where I live !! Would definitely recommend!!
Simon Edwards
{{reviews.text}}
{{reviews.user.username}} Flying Lessons Wolverhampton
30 Minute Trial Flying Lesson
Total Price
£
89.00