English
Skip to main content
Gulf War Driving Experience
Bicester Heritage, Oxfordshire
REF:

SWBGUL
• Drive a duo of ex-British Army vehicles
• Both saw active service in the First Gulf War
• Drive a 4x4 Leyland DAF truck & CVRT Spartan
• Tackle the purpose-built course in both vehicles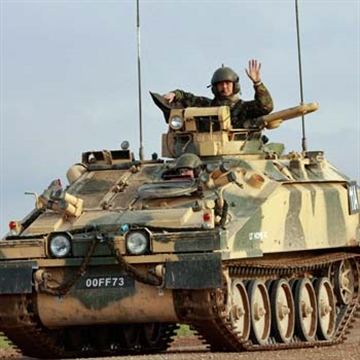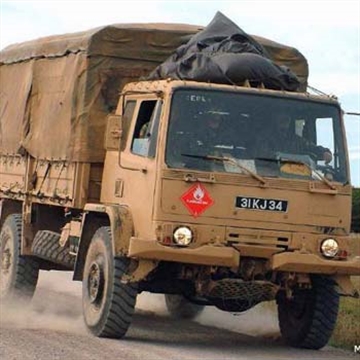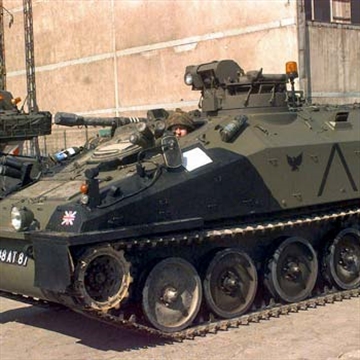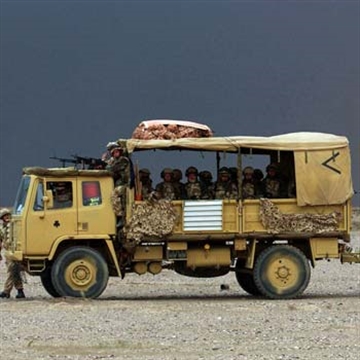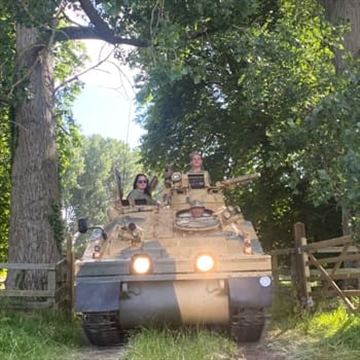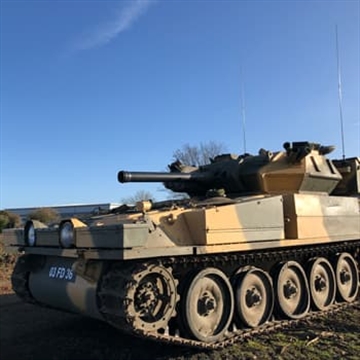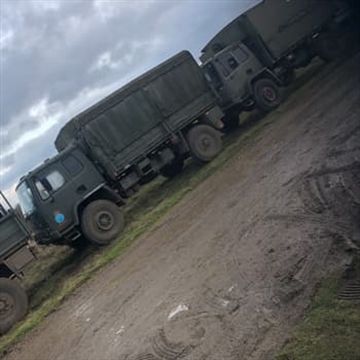 What's Included
• Welcome and safety briefing on driving techniques
• Drive a CVRT Spartan for 15-20 minutes
• Drive a 4x4 off-road army truck troop carrier for 15-20 minutes
• Experiences operate with 2 participants and you will ride as a passenger when not driving
What Can I Expect
When you're going to war you need serious mechanical back up - which is where the CVRT Spartan and the T244 Leyland DAF 4x4 truck come in! They're both classic Gulf War military vehicles and we've got a pair of them ready for service in the more tranquil setting of Bicester Heritage.

If you're a fan of military vehicles you'll love this duo of Gulf War veteran vehicles. And we have to say, both did actually see active service in Iraq and Kuwait, so they are very much the real deal.

CVRT stands for Combat Vehicle Reconnaissance (Tracked). That refers to a family of armoured fighting vehicles that were specifically designed to be agile, easily transported by air and nifty on hostile terrain. The perfect choice for the campaign against Iraq in those deadly desert conditions.

The CVRT you'll be driving is a FV103 Spartan. They come in various forms, from antitank guided missile versions called Strikers, to armoured recovery vehicles known as Samson. And yes, every variant's name starts with the letter 's'! The Spartan is a small Armoured Personnel Carrier that has a very specific use. Piloted with a crew of three, this CVRT can only carry four passengers in the contained rear compartment, but that made it ideal for transporting specialist units quickly and safely across battle and minefields.

Many of these nifty little fully tracked CVRTs were deployed during the first Gulf War, which saw the American-led coalition of 32 countries sending troops to Iraq in response to the country's invasion of Kuwait. These plucky little Spartans played a vital role.

Another military vehicle with an important Gulf War job was the 4x4 army truck. This humble Leyland DAF is known as the 'four tonner', thanks to the fact that it can carry up to four tonnes of supplies. It's a pretty simple truck, with a removable rear tailgate and drop down sides, but essential out on the field.

Many DAF trucks were built for General Service (GS), but they also come different guises, from tankers and cranes, to winches and refuelling lorries. The 4x4 truck you'll be driving is a troop carrier, which means there is authentic Army-seating for up to 14 passengers in the rear of this particular model. You will drive both this and the CVRT Spartan to give you a very real feel of what active service in Gulf War I was like.
Availability
Selected weekend and weekdays throughout the year
Dates and session times are subject to availability
Please note due to popularity it is recommended you book well in advance to avoid disappointment, weekends especially get booked up very quickly
Location
• Bicester Heritage, near Oxford
Suitable For
• Minimum age is 18
• Participants must have a full UK driving licence
• Minimum height 5ft
• Maximum height 6ft 4"
• Maximum weight 18 stone
Spectators
• Spectators are welcome
• Passenger rides are available in the Spartan for £20 per person, up to a maximum of 4 payable on the day
• Minimum age for passenger rides is 8
• Under 16s must be accompanied by a participating adult