English
Skip to main content
Flying Lessons Manchester
City Airport, Eccles   
REF:

LAC230
• Trial flying lessons out of City Airport Manchester
• Formerly known as Barton Aerodrome in Eccles
• A choice of two or four seater aeroplanes
• Head East towards the Pennines, or West to Southport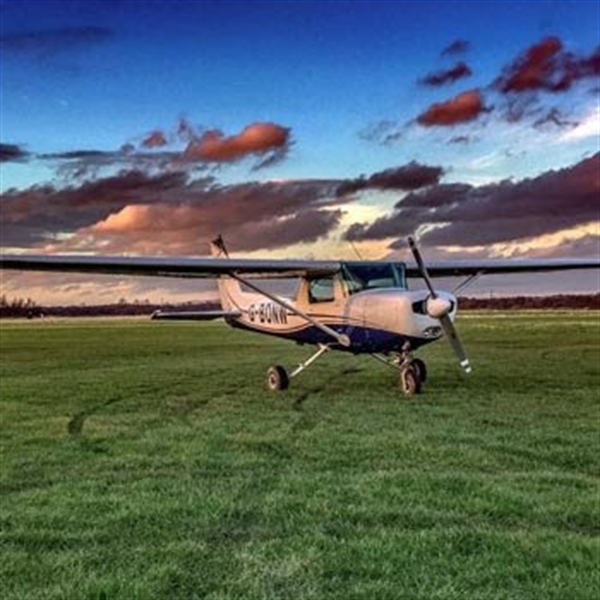 What's Included
• Trial flying lesson in a 2 seater Cessna or 4 seater Piper aircraft
• Welcome, introduction and safety briefing
• Your instructor will explain the basic flying controls and talk you through the pre-flight checks
• Once airborne you will have the chance to take the controls
• 30 and 60 minute flight durations are available
• After your flight you will be presented with a flight certificate
What Can I Expect
See the cityscape and the countryside on these flying lessons out of Manchester's City Airport! These trial flying lessons operate out of this small, but perfectly formed general aviation airport near Eccles, on the west side of Trafford Park and Manchester. It's a great place to learn to fly, as it is well-located, has a super friendly and experienced instructing team and a good-sized fleet of light aircraft too.

All aircraft used on these trial flying lessons are owned and operated by the school. Both two and four-seater planes are available for trial lessons, so you can decide which type of single-engined light aircraft you prefer. We are also offering two flight durations for you, so you can choose between a 30 or a 60-minute flying lesson setting off from this Manchester base.

And the great thing about this whole area around City Airport Manchester (formerly known as Barton Aerodrome) is that there is so much to see from the air on your flying lesson. In the immediate vicinity you've got the Manchester Ship Canal and the criss-crossing of the M60, M62 and M602 motorways. It's quite mesmerising to see the lines of vehicles snaking along below you and you realise just how close to Manchester City you are 'as the crow flies'.

In general on these flying lessons, you then either head westwards away from Manchester towards Southport or Blackpool, or you take an easterly route in the direction of the Pennines. You can chat with your instructor about what you'd like to do before taking off. And yes, sometimes you might end up flying over your house, but usually not due to strict Manchester Airports controlled airspace covering many parts of Greater Manchester. Having said that, City Airport itself enjoys open airspace rules, so there won't be any lengthy delays to your flying lessons due to commercial traffic.

Once you've decided on your flight path with your instructor pilot and filled in the necessary paperwork, it's time to head out to the aircraft, do the pre-flight checks and get ready to go flying. All lessons out of Manchester aim to maximise the time you have at the controls, so you can fly the plane for as long as possible (if you want to, that is), as well as having time to appreciate your new perspective on the world below you.
Availability
• Experiences are available Tuesdays to Sundays throughout the year, subject to weather conditions and availability
• Although time slots are allocated please be aware that aircraft lessons are subject to a number of factors which may potentially cause delay to your scheduled time. Whilst every effort will be made to help keep you on time we ask for a degree of latitude owing to the nature of flying, air traffic delays and weather considerations
Location
• Barton Aerodrome, Eccles, Manchester
Suitable For
• Minimum age 14
• Under 18s must be accompanied by an adult on the airfield
• Photographic ID will be required on the day

2 Seater Requirements
• Maximum height 6ft 2ins
• Maximum weight 14 stone

4 Seater Requirements
• Maximum height 6ft 3ins
• Maximum weight 17 stone
• 
Participants over 17 stone may be able to be accommodated subject to aircraft availability & height combined with weight.  Please telephone to discuss 
Spectators
• Spectators are welcome to attend and watch participants in flight with plenty of great photo opportunities
• Participants of 4 seater flights may bring an interested observer (min age 14) who can observe the lesson from the rear seat (at the discretion of the flight instructor and subject to weather conditions)
Anything Else
• All flight durations are 'chock to chock' (from brakes on to brakes off)
• Snacks and meals can be purchased from the onsite cafe and bar 'Runway 26'
Reviews
Average Rating 4
Total Reviews 2
Recommend to Friend 2

Everybody was fantastic at the airfield and we phoned to thank them when we got home!. So friendly and enthusiastic Really great experience which we would recommend
Sian Mair Davies-Sheldon
Great day. Fantastic flying experience. I would definitely recommend to my friends.
Brian Swindells
{{reviews.text}}
{{reviews.user.username}} Flying Lessons Manchester
30 Minute 2 Seater Lesson
Total Price
£
169.00