English
Skip to main content
Escape Rooms East London
Whitechapel, London   
REF:

ESCRM2
• Escape room adventures in Whitechapel, East London
• Four thrilling scenarios to choose from
• High-tech, fully immersive challenges
• Use your brain power to earn your freedom!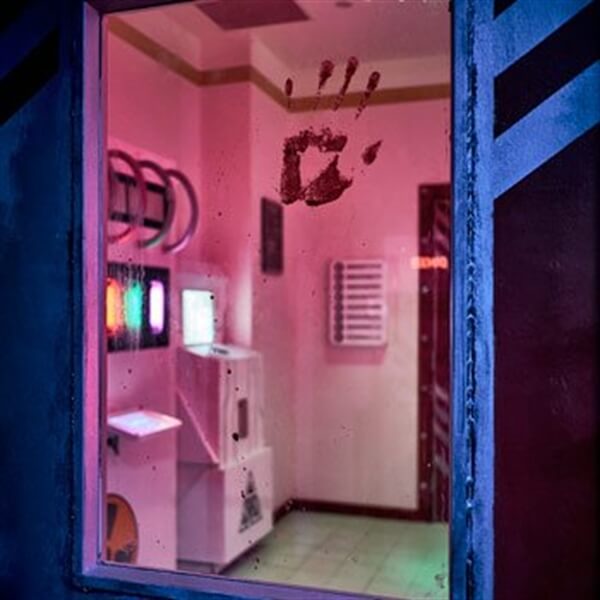 What's Included
• Exclusive session at Aim Escape Room
• Vouchers are available for 2 or 4 people
• Four exciting games to choose from
• Players will receive a short briefing about the rules of the game,
• Before going into the room, you will be given the back story of the game and any information they may need,
• Debrief after the game with time to ask questions about any puzzles you struggled with
• Players will then have a complimentary team photo per group
• Escape games last for up to one hour

Spy Heroes
• Get ready to live out your spy thriller fantasies
• Featuring high tech games including a full laser game

Patient Zero 2150
• Find a cure for a rogue virus which turns people into zombies
• Work your way through the laboratory and find the antidote to save the world!

Psychopath's Den
• You will be plunged into the torture chamber of a deranged psychopath
• Will you be able to escape with your life?

Hangover Deja Brew
• Piece together the events of a turbo-charged stag do
• Using clues, find the groom and save the wedding!
What Can I Expect
Be a hero and find your freedom from these Escape Rooms in East London! Vouchers for two or four people give you exclusive access to your choice of escape room and it's over to you to see if you can get out in the allotted time.

As far as escape rooms go, these are some of the most high-tech we've come across. Forget locks and keys, these are digital quizzical quandaries in brilliant sets with realistic props. You'll feel totally immersed in the whole thing as you get thoroughly involved in your bid to earn your freedom.

Once the background story has been explained to you, you've got no more than an hour to unravel the plot. You have four different escape rooms with four different narratives to choose from here in Whitechapel, so you'll be spoilt for choice. Prepare yourself for kidnappings, bio threats and blood-curdling torture, as you encounter spies, psychopaths, rogue scientists and even the hangover from hell. It's going to be Armageddon in East London!

And in case you were wondering, it's all about brain power, not physical strength. There will be a series of challenges for you to solve, with everything from laser games to mind-boggling puzzles to tackle. One thing's for sure, you'll need to work as a team here in Whitechapel to escape your chosen room within the time limit. And it's not easy.

Of course, if these cunning challenges prove to be too tricky, your escape room hosts might drop a subtle hint, so you'll need to stay vigilant at all times whilst inside. And even though the narratives might be complex, there's always a way out. You just have to think outside the box.

What we love about these escape rooms in East London is that they are hugely accessible. It's easy to get to Whitechapel on public transport and the rooms are open between 10:00 and 23:00, seven days a week.

What's more, there's no need to pick which of these Whitechapel escape rooms you want to do when you buy the voucher. You can choose when you book your actual date to go. Our tip: make sure you choose the one that's suitable for the age ranges of those taking part. After that, it's all about escaping. Good luck!
Availability
• Available 7 days a week 10am - 11pm
• Dates and session times are subject to availability
Location
• Whitechapel, London
Suitable For
• No wheelchair access

Spy Heroes
• Suitable for ages 10 and above

Patient Zero 2150
• Suitable for ages 12 and above

Psychopath's Den
• Suitable for 16 and above


Hangover Deja Brew


• Over 18's only Escape Rooms East London
Escape Room for Two
Total Price
£
80.00