English
Skip to main content
Microlighting East Anglia
Beccles Airfield   
REF:

MAMC60
• Microlight flights out of Beccles Airfield
• Choose a flight in a flex or fixed wing microlight
• Fly over the skies of Norfolk & Suffolk
• Plenty of opportunity to take the controls yourself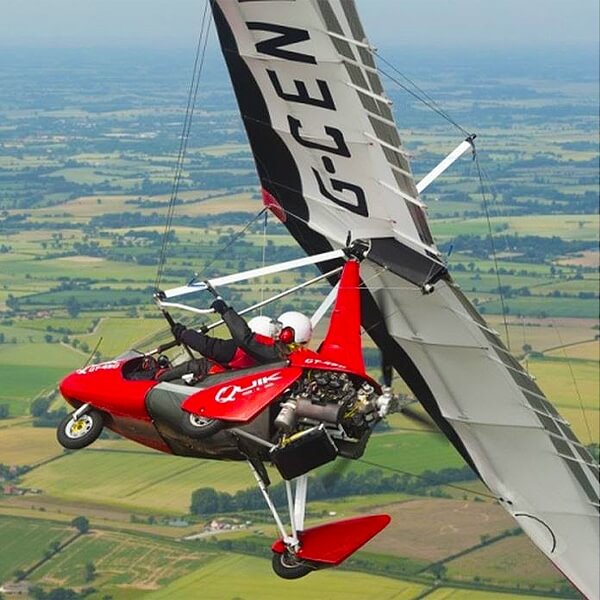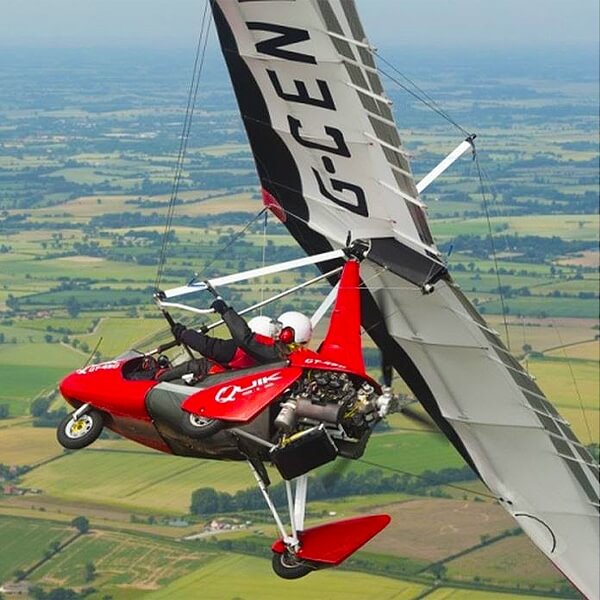 What's Included
• 60 minute trial flying lesson in a microlight
• Welcome and safety briefing as you are shown around the aircraft
• Flights can be taken in the C42 fixed-wing or a GT450 flexi-wing microlight
• During the flight you will have the opportunity to take the control of the microlight
What Can I Expect
Go microlighting in East Anglia! Based at Beccles Airfield on the Norfolk and Suffolk border, this small and friendly flying school is a joy to visit, surrounded by quiet countryside and lots of unrestricted airspace.

Known locally as Ellough Airfield, Beccles was built as an RAF station in the Second World War, being occupied by RAF Bomber and Coastal Command. And in fact, Beccles was used as an air sea rescue post until its closure in 1945.

It all went quiet in this tranquil corner of East Anglia, until 1965, when Beccles became a heliport for North Sea oil operations. Since then, the General Aviation activities that include helicopters, light aircraft, parachuting and now microlighting has kept Beccles Aerodrome busy.

For your microlighting lesson, there are two (technically speaking) very similar aircraft available. Both come in at under 450kg, so are classed as microlights. Both have the same size engine and both seat two people. But take one look at the flex wing microlight next to the three-axis fixed wing model and it all looks very different!

As instructors Anthony and Gary who own this Suffolk-Based operation say, first reactions to the open-sided P&M Quik GT-450 are either 'I'm not going in THAT' or 'Oooh that looks AMAZING'. Indeed, if you want the more 'open to the elements' flying where you can stick your hand out and feel as though you could touch the clouds, the P&M flex wing is for you.

Nothing can beat the open cockpit feel. It's also easier to fly as well, with no rudder or flaps, just accelerator and brake pedals, along with the triangular bar to control the wings.

If you'd prefer your first foray into microlighting above East Anglia to be in a cosier covered cockpit, it's time to hop onboard the German-built Ikarus C-42 fixed wing microlight. Close those little gull wing doors, get strapped in beside your instructor and with a shout of 'clear prop', get the engine started and get ready to take to the skies above Norfolk and Suffolk in your microlight. Fixed or flexi, you're sure you're sure to have a brilliant time!
Availability
• Weekdays and weekends throughout the year
• All flights are subject to availability and weather conditions
Location
• Beccles Airfield on the Suffolk/Norfolk border
• Conveniently located just a couple of minutes drive from the A146
Suitable For
• The minimum age is 14
• Under 18s must be accompanied on the airfield by an adult
• Flex wing - maximum weight is 17.5 stone (110 kgs)
• Fixed wing - maximum weight is 15 stone (95 kgs)
• All safety equipment including helmets, gloves and flying suits are provided
Spectators
• Spectators are welcome
• Cameras are permitted whilst airborne, as long as it is fitted with a good quality safety strap
Reviews
Average Rating 5
Total Reviews 2
Recommend to Friend 2

Brilliant! Gary was so calm, friendly and informative. Made you feel at ease straight away. He was enthusiastic and made it a real experience for me....not like just another customer! Stunning day so we were able to see lots and doing a few maneuvers ramped up the experience. Couldn't recommend enough! Thank you!
Rob Bloom
Once I got over my fear, it was an absolutely fantastic experience with a great pilot!
Janet
{{reviews.text}}
{{reviews.user.username}} Microlighting East Anglia
60 Minute Microlight Flight
Total Price
£
165.00