English
Skip to main content
CSI & Forensic Experience Days
Huddersfield, West Yorkshire   
REF:

TFCSE1
• Become a crime scene investigator for the day!
• Learn from real life crime scene investigators
• Secure and investigate a crime scene set up
• Lift fingerprints, take photos & gather evidence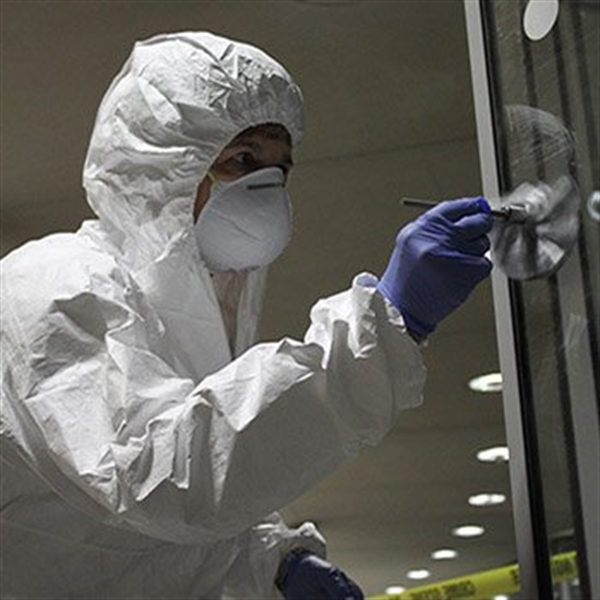 What's Included
• A glimpse into the fascinating world of forensic science
• Hosted by a team of experts including CSI's, forensic scientists, crash investigators, senior investigating officers and major crime detectives

CSI Experience
• Hands on introduction into the basics of forensic science
• Participants are briefed on the 'crime of the day' ie murder or kidnap
• Examine evidence and solve the crime using real life techniques
• Sessions last approximately 3 hours

Topics covered
• Developing and lifting fingerprints
• Casting and lifting footwear marks electronically
• Photographing scenes
• Gathering evidence
• Interviewing witnesses
• Communication with radios

Ultimate CSI & Forensics Experience
• Morning Session: CSI Experience as above
• Break for lunch (lunch not included)
• Afternoon Session: Digging Deeper into Forensics
• Run the operation and examine the evidence from start to finish
• Sessions last approximately 7 hours (1 hour lunch break included)

Topics Covered
• DNA: Advancements and facts, Cytology-prepare a slide with your own DNA and DNA Electrophoresis
• Forensic Entomology (insects)
• Osteology: Identifying and matching weapons to injuries and identifying causes of death
• Blood: Reading spatter patterns, recreate a scene with 'Boris' the blood spatter head, test analysis of the blood spatter room
What Can I Expect
On a CSI experience day you become the crime scene investigating officers! According to all sources, your favourite forensic crime TV show might actually be far-removed from the reality of crime scene investigation. These fascinating experiences will show you what really happens at a scene of crime, dispelling some myths along the way.

These experiences are based on true crime scenarios and are hosted by law enforcement professionals including crime scene investigators both past and present, senior investigating officers, crash investigators and major crime detectives. In essence, it's about as real as it gets.

You and your fellow budding CSI investigators will gather at the purpose-built 'crime centre'. The first part of the experience is all about learning the various techniques used by forensics and investigating officers. From DNA swab collection and blood tests, to lifting fingerprints and crime scene photography, you'll be shown just how it's done using actual CSI kit.

Right on cue, a witness walks into the room to tell you about a crime that's just occurred. You need to get to the heinous scene and use your new found skills to see if you can find out what happened.

The first thing to do is to secure the crime scene with that 'do not cross the line' yellow tape, don your crime scene suit and pop on your overshoes. There's sure to be a whole load of evidence that'll help unravel the crime, so time to get to work and be careful not to contaminate!

But there's more than one crime scene. And they seem to be linked. Make sure you communicate with all the teams on the ground and don't forget to radio in to control for lab results too. It all feels really real, right down to the debrief at the end of the session, where you put forward your theories on the crime.

The 'Ultimate' voucher that we also offer, combines the CSI experience with a 'Digging Deeper into Forensics' session. This is where you'll really get into the nitty gritty of forensic science, from how blood spatter marks help you work out how the victim was injured, to anatomical indications of the crime weapon used to deal that fatal blow.

If you love shows like Silent Witness, Waking the Dead and even grumpy old Vera, you will be totally enthralled by these CSI experience days and they're selling out fast!
Availability
• Selected weekend dates through out the year

CSI Experience
• Sessions run from 10:00-13:00 and 14:00-17:00

Ultimate CSI & Forensics Experience
• Sessions run from 10:00-17:00 with a one hour lunch break
Location
• Huddersfield, West Yorkshire
Suitable For
• Minimum age 14, providing they are mature enough to deal with the content, which is based on true crimes
• Under 16s must be accompanied by a participating adult
Spectators
• Not suitable for spectators
Reviews
Average Rating 5
Total Reviews 3
Recommend to Friend 3

Excellent team - very knowledgeable, helpful,friendly and really well organised. Unexpected gift - I thoroughly enjoyed it
Karen Ward
Very enjoyable and informative with very comprehensive information by knowledgable tutors, thank you.
Patricia Duffey
Really good experience with excellent delivery - would definitely recommend. Enough said!
Angela Lindsay
{{reviews.text}}
{{reviews.user.username}} CSI & Forensic Experience Days
CSI Experience
Total Price
£
59.00