English
Skip to main content
Bushcraft Dorset
Near Blandford, Dorset   
REF:

WWBWED
• Survival courses at Blackmore Vale nr Blandford
• A range of options including a family day
• Discover flora & fauna in ancient woodlands
• Pick up some amazing tips & advice from experts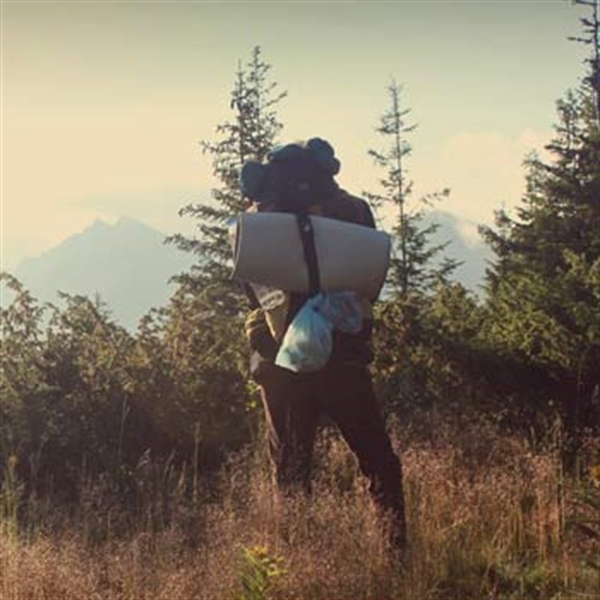 What's Included
Bushcraft Day
• Cover all the basic skills of bushcraft
• Learn how to make a fire without matches, build a shelter and forage for food
• Prepare your own lunch and cook over the open fire you have built
• Learn safe tool use and how to carve simple items
• The Bushcraft day voucher can be used for a fire by friction course where you will master the art of making fire with nothing but sticks!

Bushcraft Weekend
• Learn the basic skills you will need to survive in a woodland setting
• Subjects covered include: Fire lighting, shelter building, traps and tracking, preparing food, campfire cooking, natural navigation, safe tool use, water sourcing

• The family bushcraft weekend is for two adults and two children (under 18)
What Can I Expect
If you go down to the woods today you're sure of a big surprise when you try a bit of bushcraft in Dorset! Now this is truly time out in the countryside with a difference as you get to live life on the wild side for a day or weekend of bushcraft skills.
This range of bushcraft courses in Dorset includes a one day 'taster' event, where you can dip your toe into the world of wilderness survival, a small group weekend when you stay overnight, or a family bushcraft bonding session getaway for a night sleeping under the stars as a change from the usual home routine with the kids.
If you opt for the one day course it's all about being introduced to the basics of bush crafting. Dorset may be famous for its coastline and beaches, but in-land there are also acres and acres of ancient woodlands, rich with flora and fauna where anyone with the knowledge can be quite comfortably self-sufficient - even if it is just for a few hours.
Far away from your smartphone and TV, you'll be immersed in this corner of the wild in Dorset for a full day to learn these essential bushcrafting skills. There's no canteen, so what you eat during the day will be foraged, prepared and cooked by yourselves. You'll even be building the open fire cooking range too. Oh and if you thought there'd be matches to light said fire, think again. It's all about friction firelighting here and knowing your tinder and kindling from your firewood.
The small group weekend bushcraft course will see you sleeping outdoors, so as well as learning those same skills, you'll also have to make yourself a shelter for the night. That could involve setting up a hammock, or building something tarp-based, but in the end it'll be surprisingly snug and warm, as well as testing your knot tying skills. And of course you'll need to eat, so there are sessions on traps and tracking, foraging and even carving tools and utensils.
For families wanting to swap lazing on the beach for bushcraft, the family weekend is a perfect choice. The kids will love being able to explore in the 'wilderness' of Dorset, whilst the adults also adore learning new bushcraft skills.
So isn't it time you learnt some bushcraft? Our Dorset-based instructors offer a wealth of knowledge and have loads of fab tips on surviving in the wild, all wrapped up in a fun time. On the day and weekend bushcraft sessions your instructors will be at camp with you at all times, but on the family weekend, your little family unit will also have time to bond and enjoy some together too. Bring on the starry night and crackling campfire!
Availability
• Selected dates throughout the year, subject to availability

Bushcraft Day
• Sessions run from 9am to 5pm

Bushcraft Weekend
• Courses run from Friday at 6pm to Sunday at 12 noon
Location
• In the heart of Dorset's Blackmoor Vale
Suitable For
• Under 16s must be accompanied by a participating adult
• Maximum age is 17 for a child on the family course
Anything Else
• Suitable outdoor clothing and footwear should be worn
Reviews
Average Rating 5
Total Reviews 3
Recommend to Friend 3

We spent a weekend with John Boe on the Bushcraft survival course with my 13 year old son. A brilliant weekend, very informative and practical and John certainly has a love for the outdoors. Looking forward to attending another survival weekend in the near future. Many thanks. Dave and Ryan
Dave Shortland
John was excellent. Shame the booking procedure through into the Blue wasn't. Never again.
Chris
Went with my 12 year old daughter and despite the weather we had a fantastic weekend. The teachers were fantastic and cannot be faulted. I would definitely do it again and would have no hesitation in recommending the course to anyone interested in bushcraft.
Bobby Vegas
{{reviews.text}}
{{reviews.user.username}} Bushcraft Dorset
Bushcraft Weekend
Total Price
£
160.00