English
Skip to main content
Birds of Prey Dorchester
Lewell near Weymouth   
REF:

XFALOW
• Visit the falconry sanctuary nr Dorchester in Dorset
• Fly and handle a variety of birds of prey
• Meet some very rare species of raptor too
• Relaxed experiences in a very tranquil setting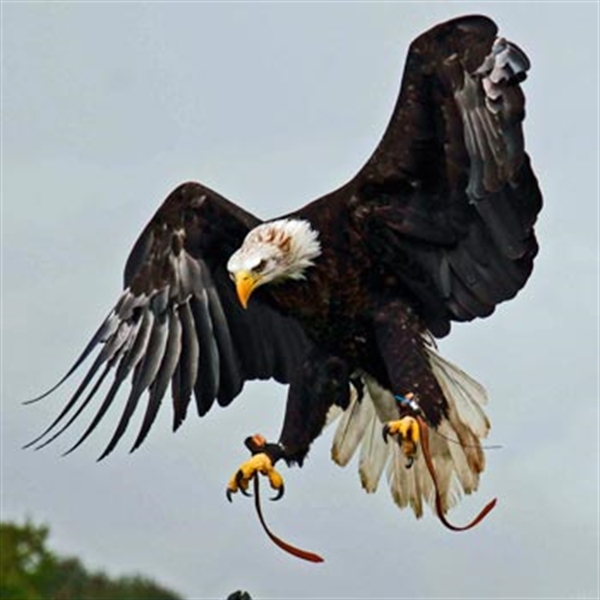 What's Included
Owl Encounter
Get up close and personal to the owls, you will meet, hold and fly them
An hour experience, with Barn Owls, Tawny Owls and Eagle Owls to name but a few 
Ultimate Bird of Prey Experience
Experience Flying Hawks and Owls to the glove, including an opportunity to handle an Eagle
Please allow approximately one and half hours for this experience
VIP Family Experience
Exclusive falconry experience with Hawks, Falcons and Owls for 2 adults and 2 children
Please allow approximately one and a half hours for this experience
What Can I Expect
Discover the wonderful world of raptors when you meet the birds of prey of Dorchester! This falconry centre is in a quiet spot in the village of Lewell, on the edge of the stunning Purbeck Heritage Coast. A great place for the birds to live and a great place for humans to visit too!
Husband and wife team Martin and Tara saw this seven acre former nursery in Lewell and the dream was born. The motivated duo has put their heart and soul into this project. It's not so much a falconry centre, more a sanctuary, with a bird of prey hospital and rehabilitation centre, where injured raptors can be nursed back to health.
The advantage of this location near Dorchester is the tranquility. It's the ideal natural habitat for these majestic birds with large expanses of safe, open spaces for them to fly. Just what the doctor ordered for a recovering bird of prey!
As well as their altruistic work, the duo continues to display at shows, as well as welcoming school groups and clubs. They also intend for the Dorchester base to be a place to encourage the study, conservation and breeding of birds of prey. Indeed, there are several endangered or rare species of bird here. And whilst they may be native to places hundreds of miles away from Dorchester, they love life in Lewell.
On these insightful experiences you'll get to see how work is progressing at the sanctuary and meet some of the 100 residents. You might be lucky enough to be there when eggs have hatched to reveal the fluffiest, wobbliest, cutest balls of feathers you've ever seen, all squeaking away for food!
When it comes to handling and flying the birds you'll be spoilt for choice, with so many fully trained birds itching to display their hunting and flying prowess as they swoop over the Dorchester countryside. We are offering small group owl and birds of prey experiences and also VIP family days, where you and the kids will be given exclusive access to the centre to enjoy the experience as a family.
Availability
Selected sessions are available from 

Monday to Saturday

Morning and afternoon sessions are generally available
Location
Lewell, Dorchester near Weymouth
Suitable For
All participants must have a good general level of fitness
Suitable outdoor clothing and footwear should be worn
Owl Experience and Ultimate Bird of Prey Experience
Suitable for 14 years and up (children aged 14-16 will need to be accompanied by a spectating adult)
VIP Family Experience
Two children minimum age 6
Two adults over 18
Additional participants can attend subject to a charge of £20 per person payable when booking your date
Spectators
No dogs are allowed on site
Anything Else
All experiences are weather dependant and may be rescheduled if weather conditions are unfavourable
Reviews
Average Rating 5
Total Reviews 6
Recommend to Friend 6

A great experience. I loved the passion & knowledge of all at Dorset Falconry Park & was surprised how engaging & fun the birds were.
Rebecca
An excellent day out in the presence of people who are professional and care about their birds. The chance to hold and fly a number of birds is not too missed.
David
My partner and myself arrived at our Birds of prey experience and were greeted with a lovely cup of tea from Tara and then we were introduced to The Birds of Prey by Pete and Kyle. We got to meet and fly a number of birds and hold there eagle which weighed in at 20kgs!! But I have to say my favourite was Pip the kestrel. Wish the whole team all the best for the furture !
Tracey pickett
Extreme Falconry was a brilliant experience. We worked with six birds with two groups of people, five in one and six in the other with the birds flying between each group. Each bird landed on our arms two or three times. The falconers were very informative and caring towards the birds.
Erika Fry
A very interesting place / project and great hands on experience of falconry. A well thought out programme and information about the birds and the art. The two 'instructors' were friendly and supportive
Wendy Manning
{{reviews.text}}
{{reviews.user.username}} Birds of Prey Dorchester
Owl Encounter
Total Price
£
75.00