English
Skip to main content
Microlighting Hull
Beverley Airfield   
REF:

HULL20
• Beverley Airfield is the venue for your flight
• A variety of flight durations to choose from
• Fly over where River Hull meets the Humber Estuary
• Choose whether you want to fly fixed or flex wing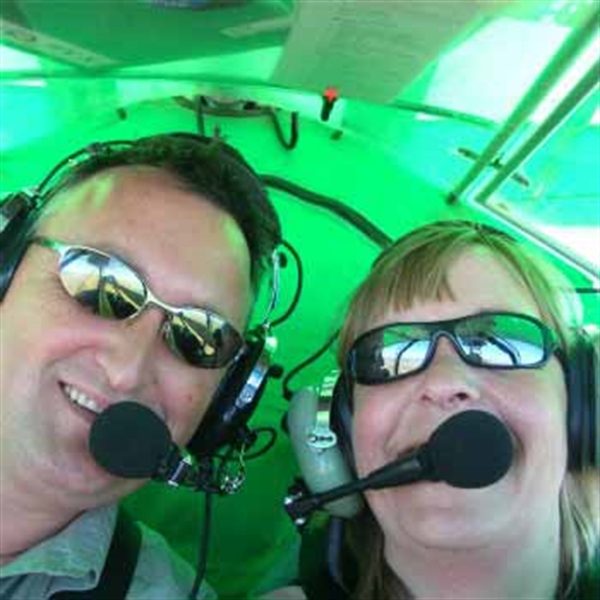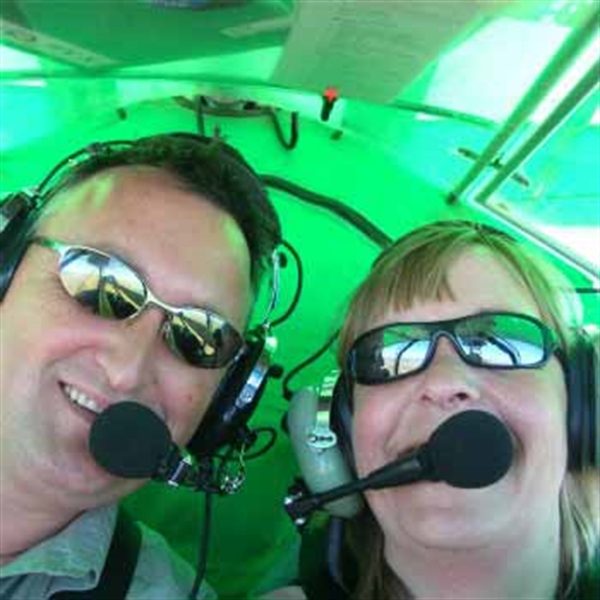 What's Included
• Welcome, introduction and safety briefing
• Choose from flexi or fixed wing
• Your microlight experience will last for 20, 30, 45 or 60 minutes chock to chock depending on the voucher chosen
What Can I Expect
Try flex or fixed-wing microlighting in Hull and enjoy a panoramic journey over the East Ridings countryscape from an open-air cockpit. For anyone who loves or knows this part of the country where the River Hull joins the Humber Estuary, a microlight is the perfect way to take to the skies for some truly spectacular bird's-eye coastal views.
The aero club at Beverley Airfield is widely regarded by its team as being the friendliest microlighting club in the country and the Hull centre certainly offers the full package when it comes to a memorable and exhilarating experience. With both flexwing and fixed-wing microlighting sessions available, as well as a vast selection of timings to help tailor the flight to each individual, you're sure to love the aerial atmosphere at Linley Hill.
The Hull venue owns and flies the Pegasus Quantum 912 microlight. Looking like a hang glider with a tricycle undercarriage, this flexwing model seats two people in the open-to-the-elements cockpit, the Pegasus is flown using the control bar to regulate roll and pitch. The fixed-wing Thruster Jabiru Sprint T600 looks more like a conventional aeroplane, except it's far, far lighter. Two fliers sit side by side in the enclosed cockpit with pitch, roll and yaw controlled by ailerons, elevator and rudder.
This might all seem very technical, but all the Hull team's microlighting lessons are designed to suit complete beginners as well as those who have been airborne before. You can spend your skyward session taking stunning pictures, learning to control and fly the microlight, or a mix of both activities depending on your confidence and experience.
With trial flights lasting between 20-60 minutes and all with a ground-based pre-flight safety briefing covering eventualities and technical aspects of the activity, there's something to suit everyone. Those seeking to learn more about microlighting and perhaps fly sky-high for an unforgettable sightseeing opportunity may enjoy the shorter shifts. If you're hoping to learn how to fly one of these sleek and aerodynamic machines, or thinking of taking a full set of lessons, then trying microlighting over Hull for an hour is the ideal choice for extended airtime.
Availability
• Selected weekdays and weekends
Location
• Beverley Airfield, near Hull
Suitable For
• Minimum age 12
• Under 18's must be accompanied by an adult on the airfield
• Height restrictions: minimum 5ft 2ins, maximum 6ft 4ins
• Weight limit of 17 Stone
Spectators
• Spectators are welcome to come along and watch the action
Anything Else
• The airfield is a licensed airfield with club house facilities
• Refreshments are available to purchase on site
Reviews
Average Rating 5
Total Reviews 1
Recommend to Friend 1

An hour was really just enough, the experience was for me breathtaking. Having never been in the air in a powered aircraft as a first time i could'nt have asked for better. The fact that the pilot was experienced and was happy to answer all my questions made the experience special, thank you . Booking the flight was straight forward and easy.
Tom Roberts
{{reviews.text}}
{{reviews.user.username}} Microlighting Hull
20 minute flight plus briefing
Total Price
£
55.00