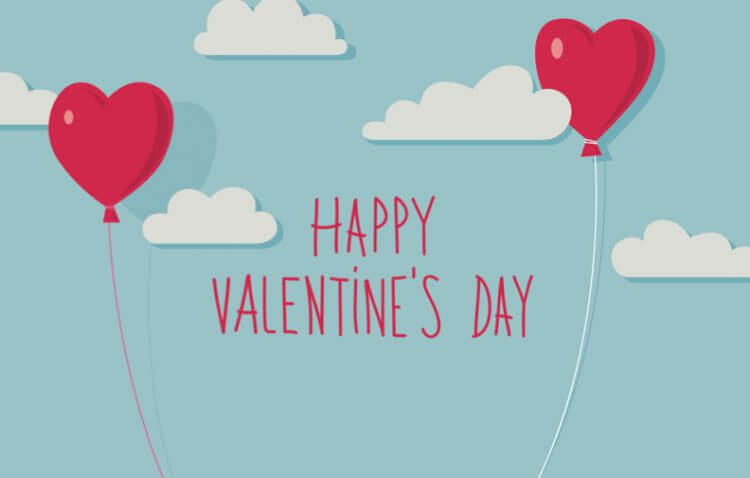 Say hello to the Valentine's Gift Finder!
Need help choosing the perfect Valentine's gift? Then you need the Into The Blue St Valentine's Gift Finder service! We asked you what your partners like and then, just like Google, we've run our very special Valentine's gift algorithm and crunched the numbers to come up with our pick of gift that ticks all the boxes for each of you.
Read all about our Valentine's gift finder picks…
A change from chocs & flowers please!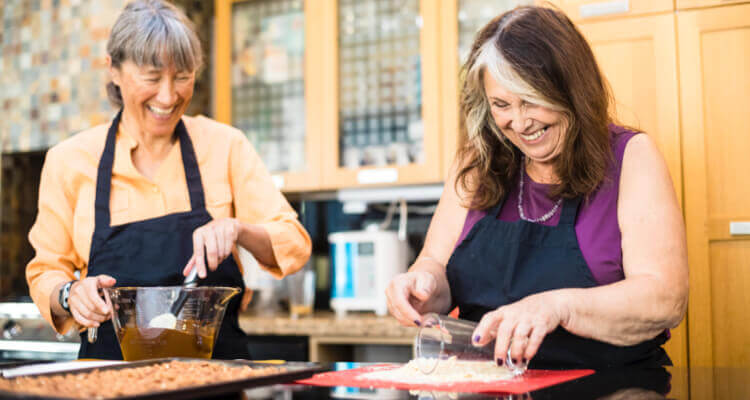 Alex A. 'I usually go classic and buy chocolates and flowers. It's always a winner, but I'd like to up my game a bit this Valentine's. What do you suggest?'
Into The Blue: Without a doubt our Deluxe Chocolate Making ! Available in Birmingham, Manchester and Leeds, these workshops are all about creating delicious Belgian truffles. So if you're looking for a Valentine's gift for a self-confessed chocoholic, they will love the chance to decorate their own. What's more, chocolate making is currently on offer at £45 for one, or £79 for two so you both make the chocs!
A day out for your Valentine's Day gift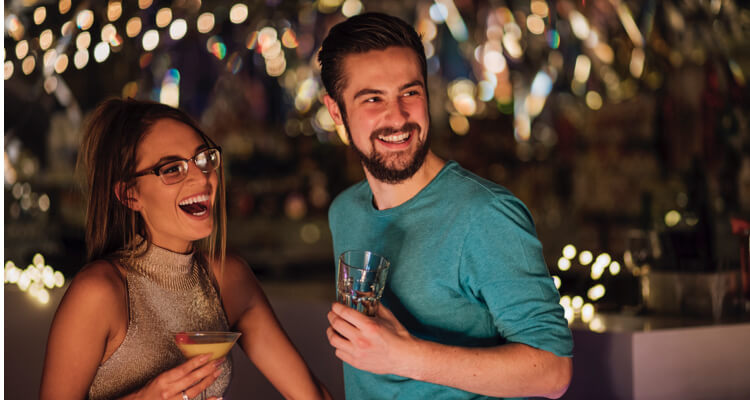 Sarah B. 'I'm thinking about organising a day trip to London for Valentine's Day. Apart from the usual shopping and sightseeing, I want to add something extra special for us to do together. Any ideas?
Into The Blue: Why not do all your shopping in the day and then round off your visit to the capital with a fun Thames dinner cruise? Setting off from Westminster Pier at 7.30pm, you'll glide along the River Thames whilst enjoying a four-course meal at your reserved table. A live performer and DJ will keep you entertained until your return to dock at 22.45pm. A really fun night out afloat in London!
Staying in this Valentine's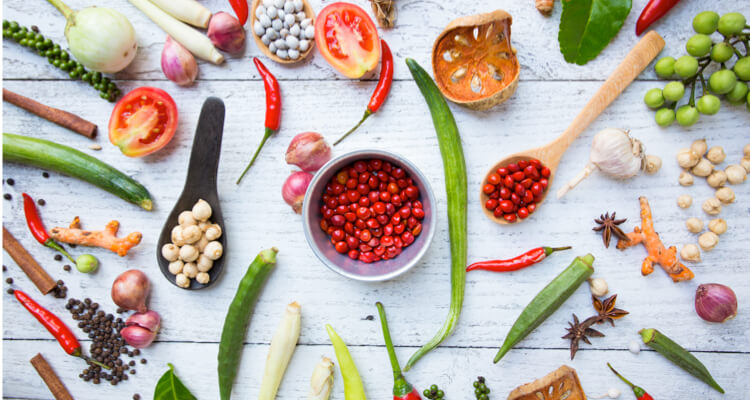 Dan F. 'This Valentine's we're up for staying in, rather than going out for a meal or something. Have you got any Valentine's gifts for foodies that can be delivered to our home?
Into The Blue: Our Date Night Subscription is just what you need! Wrapped and packed to fit through a letterbox, these monthly boxes have the recipes, spices and herbs you need to create delicious (and romantic) meals for two in your own home. And being a 3, 6 or 12-month subscription, it's a Valentine's foodie gift that keeps on giving!
Feeling the heat in the forge!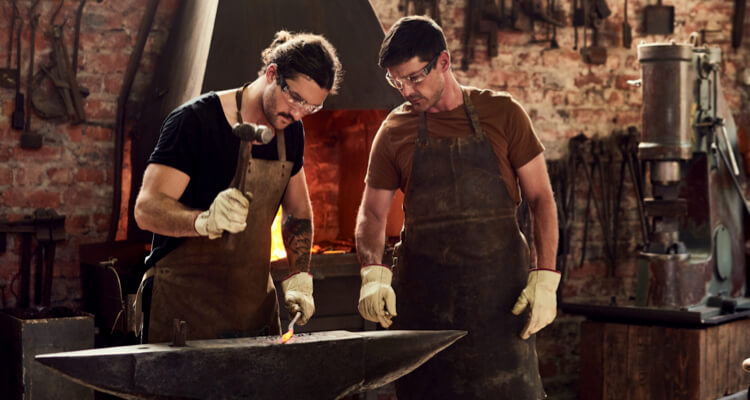 Sandy H. 'I've always wanted to have a go at blacksmithing. I reckon my husband would love it too (and it'd get him out of his man-cave for a while!). I know it's a bit unusual, but do you reckon a blacksmith experience would work as a Valentine's gift?
Into The Blue: Totally, yes. We've actually got blacksmith workshops at Oldfield Forge in Hereford exclusively for couples. You'll enjoy working the metal to forge and create up to five beautiful pieces that you will cherish forever. They might even become family heirlooms!
Vintage Valentine's Day driving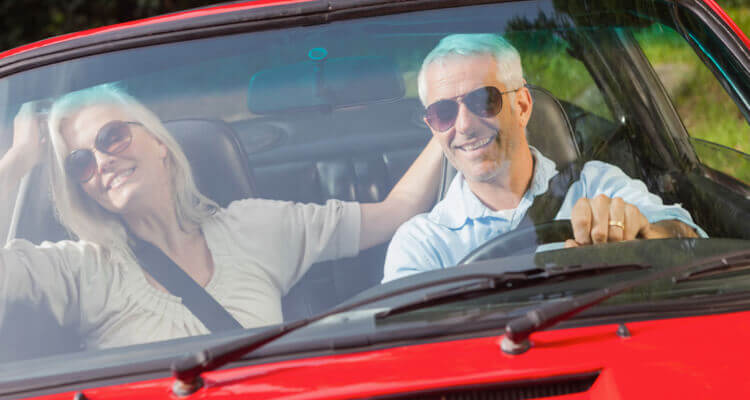 Jacky B. 'My partner loves classic cars and would love to buy one, but I think they are totally impractical and expensive to run. Any ideas for a classic-car themed Valentine's experience that he'd love that won't break the bank?
Into The Blue: Self-drive vintage car hire all the way! The classic car of your choice will be all yours for the day for you to go where you want. You could hire out the car for Valentine's Day and enjoy a cosy lunch next to the fireplace in a country pub. Or perhaps save the experience for later in the year so you can have a picnic in the sunshine. There are loads of locations and classic cars to choose from, with prices to suit all budgets.
Got a Valentine's gift dilemma? Give our dedicated customer service a team a call during normal office hours on 01509 578 100 or use our online chat (click on the chat bubble at the bottom right of our Valentine's Gift page on the Into The Blue website) and we'll help you select the perfect Valentine's gift for you!