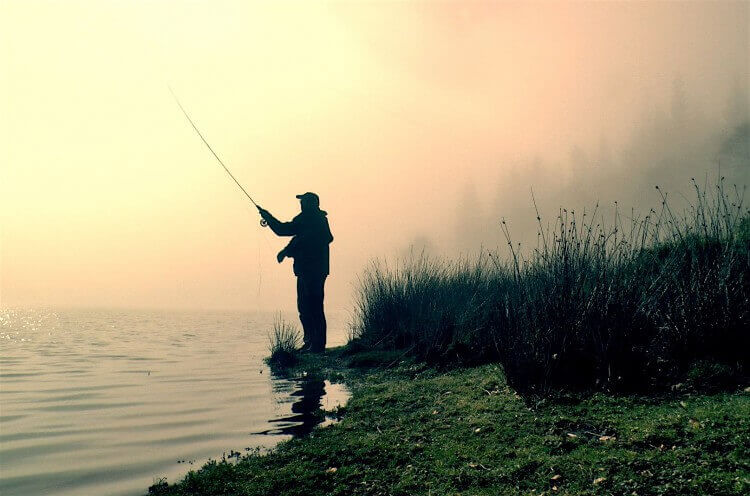 Catch of the Day – Do You Need A Licence To Fish in the UK?
If you're planning on fishing on public waters in the UK, you will need a licence to fish.
But before you head off to your local fishing tackle shop and a drop several hundred pounds on all the gear, it's not just the fishing licence you need, there are a fair few rules and regulations you need to be aware of when you fish.
The background to fishing in the UK
Did you know that angling is Britain's most popular pastime? According to the Our Nation's Fisheries report first released in 2004, over 4million of us have been fishing at least once in the past two years. And the Environment Agency, which commissioned the report into angling, has seen a 35% rise in the number of fishing licences bought over the last decade.
Apparently there's nothing we Brits like more than choosing a peaceful beat along a gently flowing river to cast off…and wait. The seemingly endless hours just sitting there waiting for a bite are all part of the fun and relaxation of angling.
Where to fish in the UK
Put simply, there are three ways to go fishing in the UK. You can fish on public waters, go to privately owned waters, or fish on the sea – and needing a licence depends on what you fish and where.
The Environment Agency oversees fishing on enclosed still waters such as reservoirs, lakes, ponds and canals and also open waters of rivers, streams, drains or waterways (that aren't canals) and anglers all have to abide with their rules.
Of course, if you are intending on fishing on private land, such as a fishing club or private estate, you must have permission from the land owner to fish there and abide by any rules they may have.
Sea fishing is (excuse the pun) a whole different kettle of fish, being overseen by the EU's Common Fisheries Policy and British Sea Fishing has all the information on that. There are even companies such as our deep sea fishing friends based at Brighton Marina, who specialise in taking novice fishermen and women out on proper sea-faring boats to do a bit of fishing on the open seas.
But for this article, we're concentrating on fishing overseen by the Environment Agency.
The rules of freshwater fishing:
The licence to fish
First and foremost, you will need that licence to fish on public water. As we mentioned, the Environment Agency is responsible for handing out rod fishing licences. If you're under 12 years old you don't need one. All 12-16 year olds need a licence, but it's free. After that, you can apply online for your fishing licence for one day, eight days or a whole year. You can buy a trout, coarse fish and eel licence only, or a full licence including salmon and sea trout for around £82 for 12 months.
What the licence covers you for varies according to what you're hoping to fish and where, with anything from one to three rods covered by the one licence. More details can be found on the British Government's fishing licence information page.
When to fish the waters
Now you've got your licence sorted, you just need to know when you can fish. And if you thought rod licensing, the number of rods and how far apart rods can be placed apart (it's 3m, if you were wondering) was complicated, just wait until you try and understand when you can fish…
In essence, there are national, regional and local bylaws that govern when you can fish. The main national bylaw is concerning the closed season. Between 15th March and 15th June every year, coarse fishing (i.e. for carp, tench. rudd, perch, chub, bream etc) is banned on all rivers, streams and non-canal waterways, but coarse fishing rainbow trout and brown trout on enclosed still waters and canals all year is OK. Even salmon and trout game fishing during the close season is allowed, but you will only be able to use certain lures and baits according to where you are.
Regional fishing bylaws
Rules according to whereabouts in the country you are fishing is where regional bylaws come in to force. It's always best to check the UK Government Local Fishing Bylaws for the area you're planning to fish before you go. For example, if you're going to fish on the River Trent in the Midlands, there's no salmon fishing between the 8th October and 31 January each year as it's breeding season.
These regional rules will also tell you what sorts of baits, weights and lures are acceptable and when, with information on everything from the use of live or dead crayfish as bait, to artificial or natural flies being used, as well as the sort of landing nets you can use.
And look out for local fishing rules too
On a local level, anglers need to look out for things like warning panels along parts of rivers where there are overhead power cables, that mean fishing along that particular stretch is banned. There may also be restrictions if there is an outbreak of algae on a certain lakes and so on.
What happens when you reel in that fish?
So now you've got your licence, you've checked when you can fish where, you're ready to go and pitch up and get casting those lines. Peace and quiet, with just the sound of the moor hens quacking and the cheery birdsong in the overhanging trees, all is relaxing…until you get a bite.
If you do actually land a catch, there are strict rules on what you can keep and which fish you must release back into he waters straight away. If you were thinking of going fishing for your supper on public waterways you can do, but it is highly controlled. Again, it depends where and what you fish, but the general daily limit on rivers, for example, is:
1 x pike up to 65cm (all measurements are from the tip of the nose to the fork of the tail)
2 x grayling 30-38cm
15 x small fish up to 20cm (such as chub, carp, crucian carp etc)
All eels (except conger) must be released. You are allowed to fish as many 'tiddlers' (such a gudgeon) as you like and, interestingly, you can also fish without limits for non-native species and even ornamental species (koi carp anyone?).
And as well as the daily limits, everyone with a fishing licence needs to complete an annual 'catch return' detailing what they caught when, so fish stocks can be monitored in the UK.
Them's the rules – or risk a fishing fine!
It's worth noting here that if you were thinking of turning your fishing exploits on public waters into a nifty little sideline, the selling of and rod and line caught salmon or trout is prohibited and risks a fine of up to £50,000. And indeed, you can be prosecuted and fined for flaunting any of the freshwater fishing laws in the UK. Fishing without a licence could cost you up to £2,500 per rod!
Up to date info for anglers
A good source of information for anglers on fishing weather conditions and what's good to fish where, is the Angling Trust's Fishing Info website. And a great read for all the background information on fishing (including what types of fish you can expect in your net) can be found on the Canal River Trust website, which has a very comprehensive section on all things angling.
Getting yourself started as an angler
If you were thinking of going rod and line fishing, but reading through all these rules and regulations has put you off, there is a very simple way to get fishing in total tranquility. If you book a fishing lesson with an expert angler there are loads of advantages.
– You get all the tuition you need
– All equipment is provided (including a boat if on a lake), so you can try before you buy
– They can teach you all about flies, lures, rods and lines
– Any permits needed are sorted for you
– Lessons often take place at clubs on private land wth well-stocked and managed waters
– They know know the best places to fish
– And they know all the rules!
Spending time with an expert angler will help you decide whether fishing is the hobby for you and it's a gentle introduction to all the Environment Agency rules and regulations. And remember they say, a bad day of fishing is still better than a good day at the office!