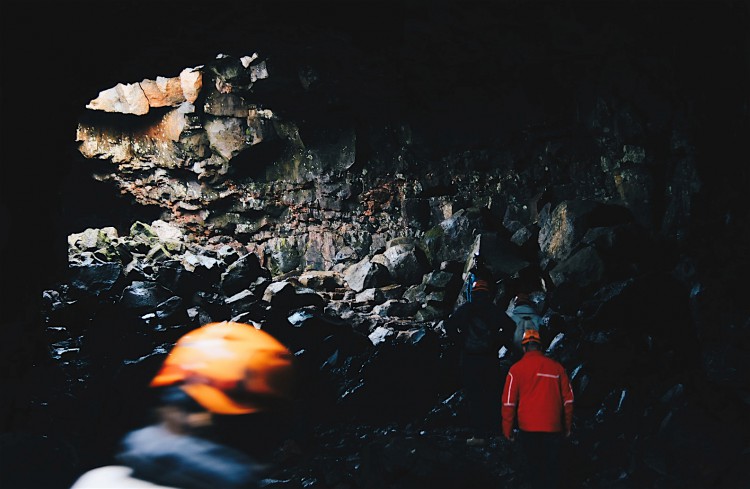 What is caving? Go caving in the UK
What is caving, potholing or spelunking? It's essentially the same thing – the exploration of underground caves and caverns. And what you might think would be a dark and dank uninhabitable world, can actually be full of natural geological wonders. But caving isn't for everyone. Here's our guide to give you an overview of what caving is all about.
What is caving like?
There are many different types of caves to explore. Some are manmade (having been mined for whatever reason), some are naturally occurring. Some you can literally just walk into and look around and they are open to the public and staffed. Others involve a boat ride to access huge underground lakes an caverns, which are run more like a tourist attraction.
But when you ask purists what is caving, they will tell you it's about discovering and exploring the hidden underground world. These more wild caving spots are well-documented amongst the caving community and this is what the sport of caving is all about, rather than being a visit to a tourist attraction and this, the more adventurous sort of caving, is what we're talking about here.
So what is this more 'grass-roots' caving actually like then?
Well, it's a mix of canyoning, climbing and abseiling techniques, whilst being underground – which means it'll be dark, so it's not an activity for claustrophobics.
You could find yourself having to squeeze through tiny letterbox-size openings to access these underground caverns, there may be some abseiling involved using ropes and there may be metal wrought iron ladders to negotiate and lots of water too.
But the 'holy grail' of caving is coming across amazing underground caverns covered in stalactites, or glistening lakes for example. Vestiges of the glaciers that formed these series of geological wonders.
Sounds like you could get wet. What should you wear when caving?
Again, it depends what sort of caving it is. In the UK, most caves are damp to water filled, so you'll need warm base layers, a fleece-lined one-piece if it's really cold and waterproofs. You can get jackets and trousers, or the more heavy duty PVC all-in-one coveralls. Then you'll need rubber Wellington boots with a good tread and maybe neoprene wet socks as well. One thing definitely not  to wear is jeans. These get really heavy when wet.
After that, you'll be wearing a hard-hat style helmet and have a light source (remember it's properly dark down there!). LED helmet torches are the most favoured lights by cavers these days – and remember to have a back up too.
Experienced cavers on more extreme caving expeditions that last many hours will also take supplies and extra gear to maybe even spend the night underground.
When is it possible to cave?
That's the advantage of caving – it's an all-weather activity, with temperatures inside the caves staying pretty much constant year round. You'll need to check things like water levels to see whether caves are accessible at the time you want to go though.
Where can you go caving?
Nearly all caving in the UK is where there's limestone rock. Some of the best and most accessible caving in England is in the Peak District. This is where you'll find Titan cave, with its 141-metre shaft, making it the deepest known of any in the country. With several series of caves around Castletown, Bradwell, Lathkill Dale, Stony Middleton and the Hamps, there's plenty of caving opportunities, including plenty of beginner's caving in the Peak District.
Aside from the Peak District, top areas for going caving in the UK include Ogof Ffynnon Ddu (Cave of the Black Spring) in Swansea, Goatchurch Cavern in the Mendips and underneath the peaks of Penygent in Yorkshire, where there are lots of spectacular underground explorations possible.
Is caving safe?
Away from the staffed caves you can visit, you will need to be a competent caver to go caving. We highly recommend taking a guide, or going on an organised caving experience for your first taste of underground exploring. Then if you like it, why not join a caving club where regular group outings are organised?
Safety is fundamental to what caving is, as it can be a dangerous pastime. We advise you to take heed of the British Caving Association's document explaining what is caving for beginners, for info on learning to cave safely.