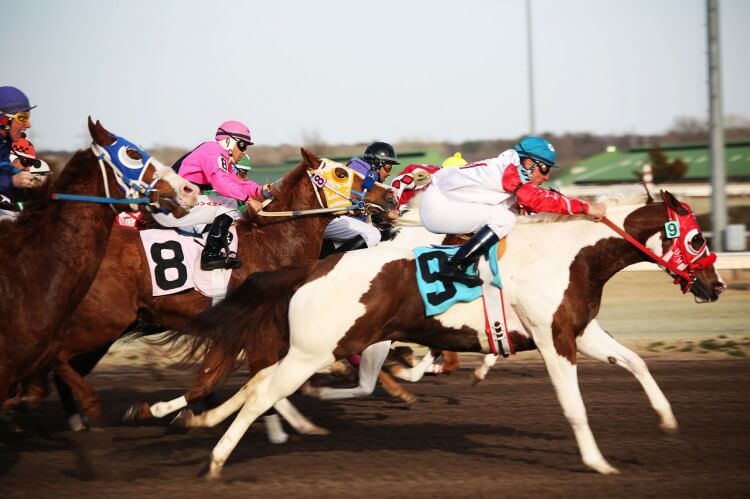 How Do You Become a Jockey in the UK?
Cheltenham, Derby, The Grand National, Royal Ascot… The thrilling, heart-stopping world of horse racing is something that we British people love to talk about – and no one can beat us when it comes to choose horse names! But what about the jockeys? Today we will be focusing our attention to the world of these weightless powerful riders and how do you become a jockey in the UK. Hope you're ready for a fast lap!
What is a jockey?
In general terms, when we talk about jockeys we're referring to those people who are in charge of riding the horses, either for horse racing or steeplechase racing. Most jockeys tend to start quite young, around 16 to 22 years old, as they're required to have a certain weight and height to be able to ride the horses.
Although a higher number of women are starting to show an interest on the sport, the world of jockeys is mostly formed by men. Out of 450 registered jockeys in the UK, only around 50-60 of them are women.
Do I need any training to become a jockey?
You most definitely do! If you're looking to become a jockey, you will need to complete a Level 2 Diploma course – also called a pre-apprenticeship- with either the British Racing School or the Northern Racing College. These courses are normally fully residential, meaning, you'll be staying at their facilities while the duration of the course. The process can be a bit lengthy and tedious (it can take up to one year), due to their popularity and limited spaces.
But it doesn't end there! After you finished the course and got your diploma, then it's time to complete "the real apprenticeship" that takes up to 18 months and two weeks of full jockey training afterwards.  Once that's done, you'll be able to apply for a license and ride against professional jockeys.
How much does the training cost?
All the tuition and learning materials during your pre-apprenticeship are completely free and most of the times you don't have to pay for accommodation either (unless you or your parents can afford it!). The great news? Right after you got your diploma you'll star the real apprenticeship where you'll be paid around £160 a week until you get your license. That's more than enough to get a cheeky Nandos from time to time!
Do I need to know how to ride before applying?
Nope, not at all. Some jockey students have never ridden a horse before and that was no problem at all. Both the BRS and the NRC's pre-apprenticeship course offer between 9 to 14 weeks of training, depending of your level and experience. All you need is to be fit enough to ride a horse!
What are the physical requirements to become a jockey?
The most important part of being a jockey is to be light, as there are certain weight limits they have to meet to be able to participate in a race. These weight limits can be different, depending on the event. As a rule of thumb, flat jockeys weight around 8 stone while jump jockeys can go a bit higher, up to 9 stone.
In terms of height, there is no rule for how tall jockeys should be. But given that jockeys are so light-weighted, the average height tends to be somewhere in between 4"10 and 5"6 feet.
How old do you have to be?
As we mentioned above, most jockeys tend to join the sport while quite young, normally between 16 and 22, so they have enough time to nurture and develop their skills. Although there is not a maximum age limit, most jockeys tend to retire when they're around 40-50 years old and move on towards other areas related to the world of horse racing.
How much does a jockey earn?
Jockeys are mostly all self-employed, meaning they get contracted and paid per race. If you're a professional jockey you will get paid a riding fee. On average, a jockey in the UK will get paid £165 per jump rides and £120 for flat rides. A number of deductions will be taken from these fees that go to the jockey's agent, valets, etc.
If we take in account all the rides a jockey, either jump or flat, can participate in a year, it gives us an average salary of £26,000-27,500. They can also receive a percentage amount of prize-money if their horses manage to win a competition.
All in all, the world of horse riding and jockeys is a very thrilling and passionate one and deeply ingrained in British culture. And after all, who doesn't want to cheer for a jockey who competes with Optimus Prime?