You're making those #impossibleexperiences possible!
There are only a few days to go before the end of our #impossibleexperiences competition and with so many brilliantly creative ideas flooding in on our social wall, we thought we'd share some of them with you to get you inspired to enter (if you aren't one of the hundreds who already have) before the deadline on 29th February at midnight.
It seems time travel is still one of your major preoccupations, with loads of people wanting to head to the moon, be it on a weekend break (@nickiJackson16), or as an outdoor adventure trip weaving around those craters on your Segway, which is how @LDChesterfield thought a trip to the moon should be done. Then there's @christinaearl3's idea of doing the Thriller dance on the moon…with all the Marvel heroes and heroines in tow!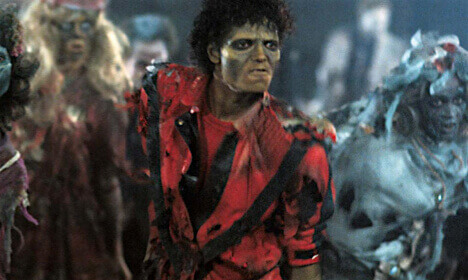 Do some Thriller moves…on the moon!
The most comprehensive of all the #impossibleexperiences involving that good old moon up there has to be from @Moustachy, who is planning dinner on the moon with Liam Hemsworth (never mind the impossibility of getting to the moon with your dinner still hot, isn't Liam rumoured to have married Miley Cyrus?), before tandem skydiving back down and then rounding it all off with a session of snowboarding…on Everest!
Some of you go one step further with your intergalactic dreams with @denisewalker lining up to race Lewis Hamilton around the rings of Saturn, whilst @toadsaver reckons it's all about a spot of unicorn racing around those rings! Whatever floats your boat, that's what we say!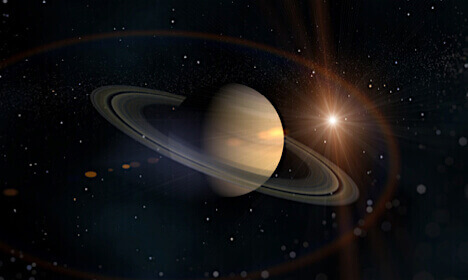 The rings around Saturn – perfect for racing around on a Unicorn
Then there's music. You lot love your superstar singers don't you? Attending an all night karaoke at Gracelands with Elvis, Beyonce, Kylie, Michael Buble and Neil Diamond would be an impossible experience come true for @sheilaoneill14 and we can only imagine what a proper party that'd be and the aftermath the day after. In fact, you might want to go the whole hog and offer to make a full English brekkie for them all the morning after the night before…
In a similar vein, @prettypistil72 wanted to head out on a dinner date with Elvis, whilst @meenanh would love to travel back in time to the 60s to watch those young and very talented Beatles playing live on stage so she could say she was here in the middle of all that Beatlemania. And if you thought One Direction fans screamed loudly, you ain't seen nothing yet, as they say!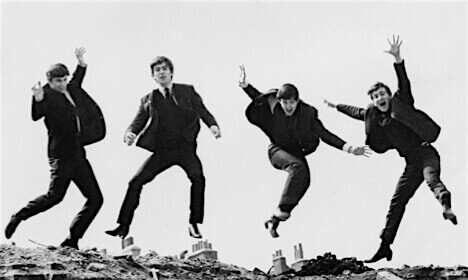 Watch the Beatles play live at the height of their fame
And yes, it's the crazier the better, which is why we like @JoYul2's idea of unicycling down the Great Wall of China. You'd better get yourself some good padded cycling shorts though, as those ancient stones are going to cause a serious amount of chaffing.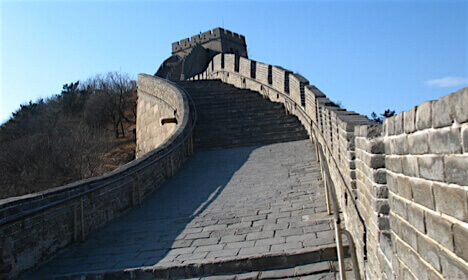 Watch those bumps as you unicycle down the Great Wall
But our favourite so far this week has to be from @676AvenelRoad who says his #impossibleexperience fantasy would be to spend the day on set with his favourite kids' TV show and he suggests Button Moon, Pigeon Street or Wind the Willows – all of which are absolutely classics! We don't know about you, but we'd forgotten how brilliant Pigeon Street was with Claro the long distance lorry driver and her partner Hugo the chef, Mr Jupiter the astronomer and his dog Flash, Daisy and Rose the elderly neighbours and William the window cleaner.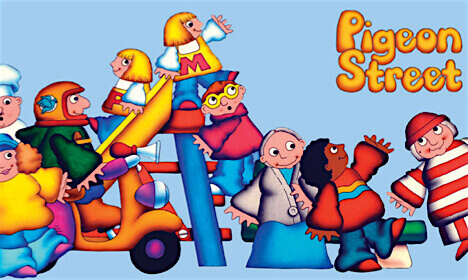 Spend a day on Pigeon Street with the gang
Before we get completely lost in children's TV shows off of the 1980s, we'd better remind you that you have until on the 29th February 2016 to tell us your #impossibleexperiences ideas using the hashtag to post to our social wall on our Impossible Experiences page via your Twitter or Facebook accounts. After the closing date we will pick our favourite and the winner will receive a £200 voucher to spend on a real experience day from IntotheBlue.co.uk.