Bring on the 2015 festival season!
Finally we are starting to see some proper summer weather in the UK and with it comes the start of festival season. Kicking off with the Radio 1 Big Weekend that took place in Norwich over the May Bank Holiday weekend, it's now full steam ahead for a succession of live music, DJs, art and performance to take you right through to autumn.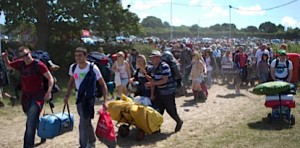 So, having lived through those student festival-going years, we thought we'd have a little look at the best (but not necessarily the biggest) gatherings to be seen at this year.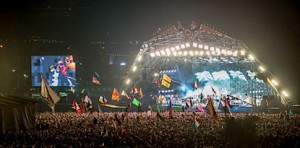 We might as well start with the Grandaddy of all festivals: Glastonbury. Worthy Farm near Pilton in Somerset gets transformed from farm land with cows grazing, to a veritable metropolis with tens of thousands of people setting up camp from the 24-28th June 2015. And yes, if it rains it quickly becomes a quagmire, but if it's sunny it's a glorious gathering of fun of the highest order. The 2015 Glasto line up is as eclectic as ever with everyone from Florence and The Machine to Lionel Richie (hello?!), but it's also controversial, with some fans lobbying for headliner Kanye West to be replaced.
So now the legendary one is out of the way, what else can we look forward to this summer?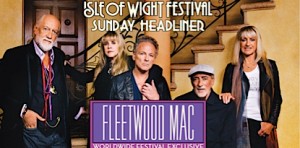 The Isle of Wight festival – 11-14th June 2015 
Seaclose Park boasts a stonking line up this year, with a mix of vintage and new music on the programme. Those Brit Boys Blur will be headlining, as will the Prodigy, whilst the big coup is Fleetwood Mac headlining and closing the festival on the Sunday in what is the band's only festival appearance this year.
Download festival – 12-14 June 2015
It's time to rock out with this rock and metal festival held at Donington Park race track in Derbyshire. It's going to be loud, in fact very loud with the likes of Judas Priest, Slipknot and Marilyn Manson all strutting their stuff on stage.
British Summer Time – 18-28 June 2015
A very gentle way to ease yourself into festival culture, this 10 day extravaganza of live music is on a day-entry basis with no camping. It's all very civilised really and probably won't involve stepping in any cow pats. This year it's all about the laydees with Kylie, Grace Jones and Taylor Swift all on the bill, along with loads of other acts.
Wireless – 3-5 July 2015
Another London-based festival, this time in Finsbury Park. We love the line-up here as it is a mix of talent you would never normally see on the same bill. Get into the old skool groove with Grandmaster Flash, be bamboozled by Nicki Minaj and discover Belgium's finest export (after beer and chocolate) Stromae. Mind you, even we're scratching our heads at Jaden and Willow Smith's inclusion…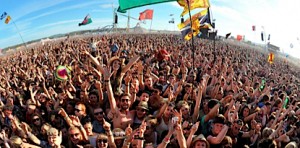 T in the Park – 10-12 July 2015
The biggest and best festival in Scotland, it's time to say hello Strathallan Castle in Perthshire and welcome some of the best live acts around at the moment, including Kasabian, Noel Gallacher's High Flying Birds and Paloma Faith. There is a lot of dance stuff on the programme so you can wave your hands in the air like you just don't care to live sets from Rudimental and David Guetta.
Womad – 24-26 July 2015
World Of Music, Arts & Dance, this festival founded by musician Peter Gabriel in 1990 has gone from strength to strength, with a capacity crowd in 2014. This is probably the most bohemian and dare we say hippy of the lot, but that doesn't stop some seriously talented people from appearing on stage, including Laura Mvula and De la Soul.
Wilderness Festival – 6-9 August 2015
This very grown up festival is rather epicurean, whilst remaining steadfastly environmentally aware. It mixes gastronomy with workshops, art, music and more. No wonder Bjork has been booked – she's the perfect headliner for this quirky festival held at Cornbury Park in Oxfordshire.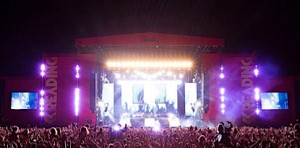 Reading & Leeds – 28-30 August 2015
And to bring the whole festival thing for 2015 to a close, it's Reading and Leeds. Two venues, with most acts playing both at some point over the weekend, which is pretty cool. Once again is a pretty varied mix of music, as far ranging as Metallica to Mumford and Sons.
If all this talk of festivals has got you reaching for the ear plugs and feeling grateful for flushing toilets and hot showers, we can also highly recommend a different set of musical events that very much draw their own crowd. The Summer Proms season is just as vibrant as all those events where the kids rock out, but without the tinnitus and Hunter wellies. Grab yourself a cushion, make up a picnic hamper and head to the wonderfully civilised world of outdoor classical music concerts with full orchestras playing.
We're feeling ever so slightly inspired to hark back to our youth and get the tent packed. Happy fezzi season everyone – and don't forget the wet wipes!