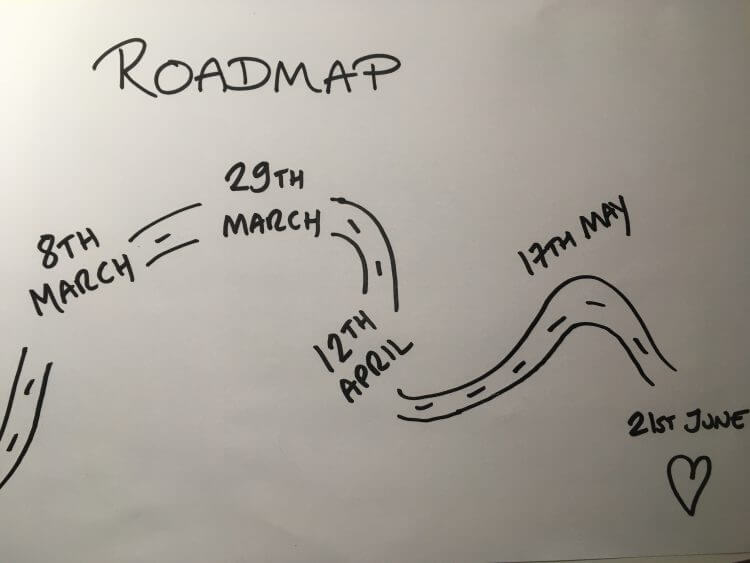 The roadmap back to fun times & making memories!
Ready for taking-off Into The Blue…
With Boris's roadmap to ease lockdown announced, our suppliers are quite literally gearing up to restart their activities and experiences.
All being well, this spring will see us starting to make the most of our new-found freedom, with a view to summer being all about families and friends having fun together.
Our Into The Blue handy roadmap of what you can look forward to and when…
Stage 1 – 8th March
Hurrah! The kids go back to school and you can get back to browsing for experiences and activities to do with your loved ones for the weekends to come – and you can rejoice in the fact that you'll never have to use a compass or protractor again!
Stage 1a – 29th March
Outdoor sports can start up again, so now's the time to hone those bow and arrow skills with an archery session, or purge all that pent up frustration by lobbing axes. You can also go for a trek on a quad bike in the countryside, or tour the picturesque Leeds Castle in Kent on a Segway.
Stage 2 – 12th April
Our glorious Spitfire flights will be restarting, you can go on a trial flying lesson and you can get your flight suit on for indoor skydiving. You'll be able to get the tyres screeching in a Ferrari, you can drift round corners and the kids can enjoy a first drive.
You can even take an alpaca for a walk, or (from the 14th) you can walk up over the roof of the o2. Or maybe you just want to relax with a hot stone massage?
Stage 3 – 17th May
Get your glad rags on, the next departure is the first class dining steam train from the Great Central Railway. You'll be able to finally book that much longed-for table for afternoon tea, or enjoy fine dining in the Fishmore Hall Hotel's restaurant in lovely Ludlow. Gourmet experiences are back on!
Stage 4 – 21st June…delayed to the 19th July….
After the false start in June, Freedom Day with be the 19th July. f everything goes to plan, we'll be dancing in nightclubs, cheering on our favourite players and eating with who we want, when we want. Bring on the wine tasting tours, the brewery visits and all the other group activities we've missed so much!
Don't forget, while we wait for restrictions to be lifted, Into The Blue is here for you. You can contact us by 'phone, using the online chat or by email.
And of course, there's no need to leave home to plan and buy your experiences and activities – our secure online shopping is available 24/7.
Let's get life back on track!