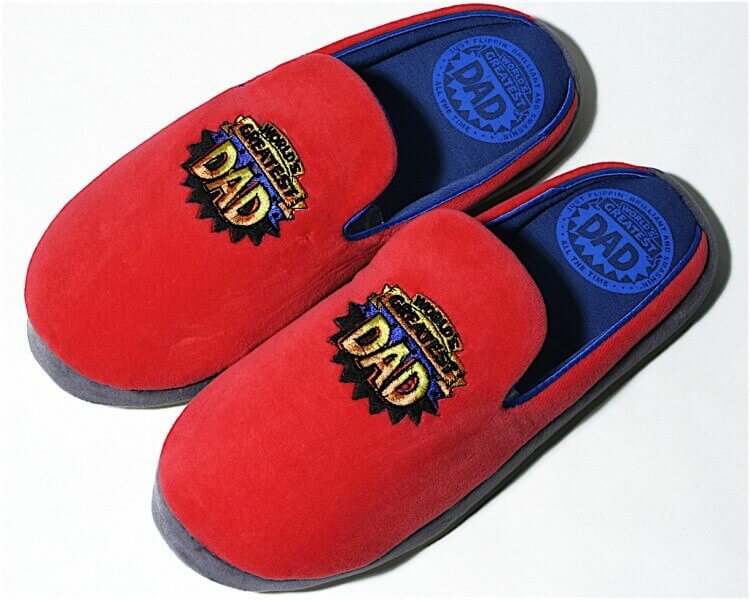 Now THIS is why we love celebrating Father's Day!
It's worth celebrating Father's Day when you've got gifts this good to give him! We've put together a list of our eight favourite Father's Day experiences. It includes perennial best sellers, activities that are new to the books and even one that makes an old gift favourite cool again. Read on to see how you can celebrate Father's Day with IntotheBlue.
You love a bargain as much as we do, so when the team at iFLY told us we could do a 2 for 1 offer for Father's Day, we jumped at it! Take Dad for a spot of indoor skydiving and you get to go with him. Both of you have two 60 second flights in the vertical wind tunnel, which is the equivalent of three tandem skydives' worth of freefall. Hair raising fun for Dads and kids from just three years old. £54 for two.
If your Daddy loves his rugby, he'll love this. He gets to tour the home of English rugby at Twickenham. An expert guide will show Dad all the behind the scenes stuff, from the Royal Box to the dressing rooms and he'll even be have his moment running down the player's tunnel towards the pitch! Access to the World Rugby Museum, which is packed full of rugby history and memorabilia, is included too. Just £20 per person.
Send Dad out on to the open seas for a fantastic day of deep sea fishing. All aboard the 32ft offshore fast fisher 'Off the Hook' to catch your tea off the coast of Lowestoft or Brancaster. With any luck, Dad will be bringing back some nice skate or cod for the freshest fish supper ever! All you need to do is make the chips. All the gear is included and it's £70 per person for the whole day.
Everyone loves the Spitfire plane – fact. The Biggin Hill Heritage Hangar is a working hangar that houses a priceless collection of warbirds. A VIP tour gives you an insight into the painstaking work the dedicated team carries out to restore and maintain these beauties in full airworthy condition. It's utterly fascinating and a highly recommended day out for all the family, not just Dad! From £39 per person.
Keep Daddy truckin' with this fabulous lorry driving experience that's new this year. Dad gets to drive both a huge long-nosed American rig and a modern articulated truck, the likes of which you see pounding the motorways of Europe every day. There's something quite cool about sitting high up in the cab of your HGV with 16 (yes,16!) gears to choose from! Weekday truck driving was £129, now £109 per person.
Take Dad to the epicentre of beer for a brilliant Father's Day outing. Head to Burton-upon-Trent and explore the National Brewery Centre that also happens to incorporate the Bass museum and the William Worthington Micro Brewery. Learn about the history of brewing, see Shire horses and steam trains at the brewery's own station, before visiting the Brewery Tap Bar for a beer tasting. Tours for two £49.
Without doubt a perennial favourite, this experience will see you and Dad sharing tank driving time on a crazy, mud-filled off road circuit. And if you needed any more convincing that this is a fun thing to do, just take a look at the photo. That's someone's Dad having an absolute ball in a tank. 'Nuff said! Buy it for just £105 for the two of you.
And finally…celebrating Father's Day with socks!
You know how we always say socks are the most boring of Father's Day gift? Well, we're having to eat our words here at ITB HQ thanks to this funky sock club that we've just signed up. Every month your Dad will receive a pair of high quality socks in beautiful packaging delivered to his door. The designs are brilliant and will turn your dull Dad into a very stylish Dad! £30 for a three-month subscription.
If that little lot still hasn't inspired you with ideas for celebrating Father's Day this year, take a look at our more in-depth selection of Father's Day activities and gifts on our main website.