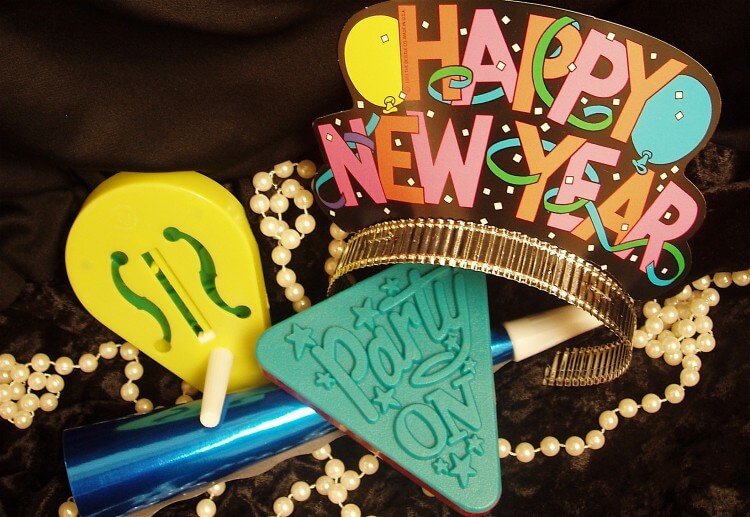 New Year, New Experiences – Bucket List Ideas For 2017
You know what it's like in every year in January – 'Do more sport' 'Lose weight' 'Get a new job' 'Get fit' being screamed at us after the excesses of the festive period. We've taken a sideways look at New Year's resolutions and resolved to offer you the craziest new products we added in the last year. Each and every one will make you feel alive and will put a smile on your face. And whilst we can't guarantee it, they might well make you feel like a brand new you, so make it your new year's resolution to go just a little bit crazy and try something new.
Our craziest, most unique experiences for you to try
In no particular order (as they are all a touch madcap in their own way), here are our picks of experiences, activities and days out that you should be determined to try in 2017:
i360 Brighton tickets
Brought to you by those clever people who came up with the idea for the London Eye, the i360 tower is billed as 'the world's first vertical cable car'. This, the tallest moving observation tower anywhere, is right on the beach front in Brighton. Incorporating the original and reconstructed ornate tolls booths that guarded the once resplendent Victorian West Pier, this new take on seaside sightseeing at 162m is a must do and totally unique.
Go Shredding
Introducing the DTV Shredder. That's DTV as in Double Tracked Vehicle and Shredder as in boardsports lingo 'shredding it', rather than referring to the rather dull piece of office equipment of the same name. This is the latest powersports craze that gives you the sensation of boardsports with the power of motocross, so they say. Get padded up and slalom down the hill on your DTV Shredder if you dare!
Steam Car Drive
Back in the day, steam-powered cars were more popular than those with internal combustion engines. This is your chance to drive a very rare 'Flying Teapot' Stanley Steam Car that has been lovingly restored. Fire up the boiler, fill her up with water and with a puff of steam you're off, driving a 1909 Steam Car out on the public roads.
Jet Surfing
If you've already tried the likes of flyboarding and jet levs, you've got to try Jetsurfing! As mad as it sounds, a motorised surf board does indeed exist and now you can ride them in the UK. No need for waves, you're powered over the water by your very own little motor built into the board. Hang ten, hit the hand-held throttle and zoom off, busting some fine carving moves as you go.
Mega slides, rides, reptiles, lights, flights and drives – our crazy experiences continue
Ride the Orbit Slide
Remember Anish Kapoor's Orbit sculpture that towered over the London 2012 Olympic Park? Well, now you can actually slide all the way down it. The world's longest and highest slide ride will see you launching off into a metal tube that wraps its way around the Orbit no less than 12 times. In between screaming, see if you can count them. Oh and there's a near-vertical drop 50m from the end of the ride for a fine finish to your Orbit Slide ride.
Learn Trick Riding
Who knew that doing vaults and striking acrobatic poses on horseback was actually a thing, let alone a competitive sport? Now you too can have a go at trick riding. There's no need to be a gymnast or even know how to ride a horse. If you're up for it and willing to give it a go, you too could be riding round standing on a horse and even learning how, using a Cossack saddle, you can ride on the side or underneath a horse. Crazy indeed!
Crocodile Encounters
Meeting these sharp-tooth Crocodilians is one thing, but actually going swimming with them in a splash pool and giving them a cuddle afterwards has got to be sheer recklessness hasn't it? If you're into your reptiles this is off the scale in awesomeness, as you get the inside look into these often misunderstood animals at a specialist centre in Bristol. Make it snappy and book yourself in!
Neon Workshop
We love, love, love this experience as it will quite literally light up your life. Neon lights might have been replaced by LEDs these days, but there's something just brilliant about creating your very own neon sign to take home with you. Throughout the course of the day you'll learn how neons are made (including using a crazy gadget called the Electron Bombarder) in this, our most illuminating workshop ever!
A Team van drive
Join those loveable soldiers of fortune off of the 80s when you get to drive a fine replica of the A Team van! This is your chance to climb aboard the GMC Vandura that looks just like the one Sgt Bosco 'BA' Barracus drove in the mega hit TV show and take it for a wheel screeching spin around a race track. Mohawk haircut, half tonne weight of gold chains and rings are not compulsory!
Private jet and meal at the Eiffel Tower
If you're crazy in love, nothing can beat taking off in a private jet on a flight path to Paris with you two as the only passengers. On landing, you'll be chauffeur driven to Alain Ducasse's Michelin-starred restaurant 'Jules Verne' in the heart of the Eiffel for tower for a fine luncheon with a view. This is pure indulgence and it doesn't come cheap, but what a way to say 'I love you'.
So there you have it. Make a New Year resolution with yourself in 2017 to try something a little bit crazy and unique that's sure to put a huge smile on your face. Here's to a fantastic 2017.