National Experience Week is back for 2016! Win loads of stuff!
After the resounding success of the first edition of National Experience Week in 2015, IntotheBlue is going head-first into National Experience Week 2016 with even more prizes and more fun to be had!
The 11-17th April 2016 has been designated National Experience Week for 2016. During this week we can officially throw caution to the wind as this whole week is dedicated to getting you out and about trying something new. It's time to pluck up the courage to step or even tiptoe out of your comfort zone and seeing out those new thrills, spills and experiences.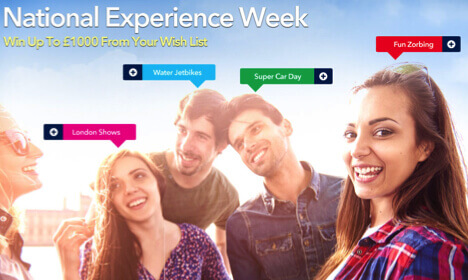 Celebrate National Experience Week 2016 with IntotheBlue and win!
Of course, we've long been a favourite website for Flying and Driving days, but it doesn't have to be all about adrenaline-filled high speeds and high altitudes. It's all about seeing what makes you tick, what makes you feel proud, pleased with yourself or just alive…
Imagine the warm feeling inside when you exchange rings with your new hubby or wife knowing that you actually made them yourselves on one of our jewellery courses? Wouldn't it be great to invite that old schoolfriend of yours for an afternoon tea in posh hotel and love the fact that you still get on like a house on fire, despite all your years apart.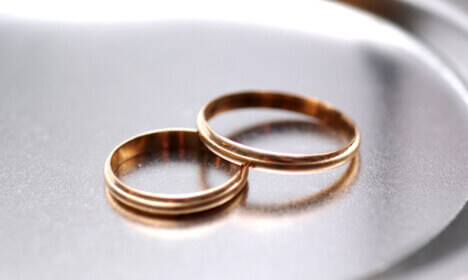 Be proud – make your own weddings ring experience!
Or maybe it's time you took the plunge – quite literally. If you've never been one for water sports, don't let the fact that you're not keen on getting your hair wet stop you from going on a powerboat driving weekend workshop, having a go a white water rafting or even giving something as daft as fly boarding a go?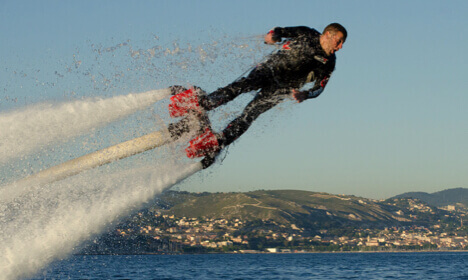 Get wet – when you go flyboarding!
How about that feeling of utter relaxation and satisfaction when you finally take time out for yourself and go on that spa day you've always been talking about? That's the whole essence of National Experience Week – we want you to stop talking about that day out you've always dreamed of and just do it!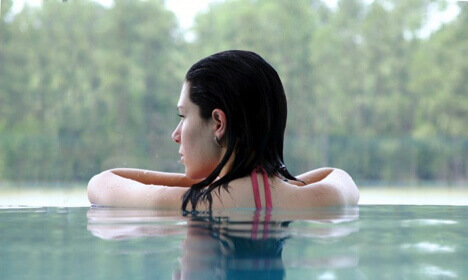 Be relaxed – have some precious you time
And to spur you on, our prize-tastic National Experience Week competition is running again for 2016. All you have to do is create your Wish List of IntotheBlue experiences and you will automatically be entered into our prize draw to win your whole wish list up to the value of a whopping £1000. That's a whole lot of experiences for you!
You can also enter our social media competition by telling us on Twitter or Facebook just what you will be doing to celebrate National Experience Week this year. Just send us a message via Facebook or Twitter using the #NationalExperienceWeek hashtag, tell us your plans (or dreams!) and you could win a £100 activity gift token to be spent on your choice from hundreds of experience days on IntotheBlue.co.uk. All posts will be shown on our National Experience Week social wall at the bottom of our National Experience Week page.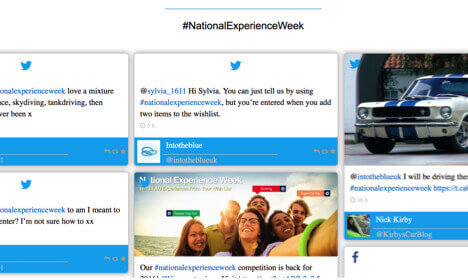 Enter via #NationalExperienceWeek and get on our social wall
Both competitions are open now and run until the 17th April 2016, so what are you waiting for – get your thinking caps on, get dreaming, get creative and bag yourself a whole wish list basket full of experiences! And here's our special National Experience Week 2016 page which includes a step by step guide to creating your wish list for entering our competition. Good luck you go-getting experience day lovers!