What makes Prince Harry whoop with delight?
Everyone knows that Prince Harry is rather partial to having fun, but what really makes him howl with delight? Is it skiing steep powder in 'Verbs' (that's Verbier to you and us!)? Is it partying in Las Vegas? Is it doing a tour of duty flying an Apache helicopter?
Well, we'd hazard a guess that he probably does enjoy all of the above, but nothing beats the very special passenger flight the Prince took in a vintage Spitfire!
The flight took place last summer, but in-cockpit footage of his aerial escapade has only just been released by Buckingham Palace, just as Harry heads off to Australia for his one-month attachment with the Australian Defence Force.
As the Spitfire taxis along the runway, the onboard camera captures Prince Harry in his flying suit and fancy flying ace's helmet looking cool, calm and collected with the visor down. After some nice panoramic views of the Needles and the Isle of Wight coastline, around 0:30 seconds in, it all changes…
The pilot alerts the Prince that he's going to initiate the roll. And as the Spitfire pulls up, Harry's face lights up and the daredevil Prince let's out a huge 'whhoooooaaaah' as they execute a perfect half Cuban, pulling some serious 'g' as they go.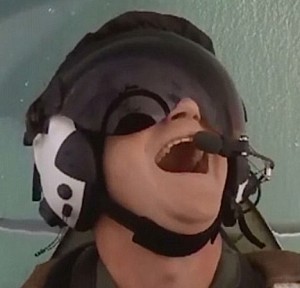 This sortie was organised to celebrate the Endeavour Fund-backed Spitfire Scholarship, which was launched by Harry in 2014, with the idea of getting wounded service personnel trained up and flying in the wonderful Spitfire.
Look closely at the video and you'll see there's another Spitfire flying alongside Prince Harry, taking air-to-air footage of the event. That particular Spitfire is MJ627, another two seater Spitfire that is now flying out of Biggin Hill offering passenger flights. And no, you don't need to be Prince or Princess to be able to take off in this iconic plane, us mere mortals can simply book it through us here at IntotheBlue.co.uk!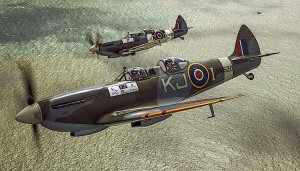 Read all the details of the two seater Spitfire passenger flights that we are proud to offering in association with the Biggin Hill Heritage Hangar.