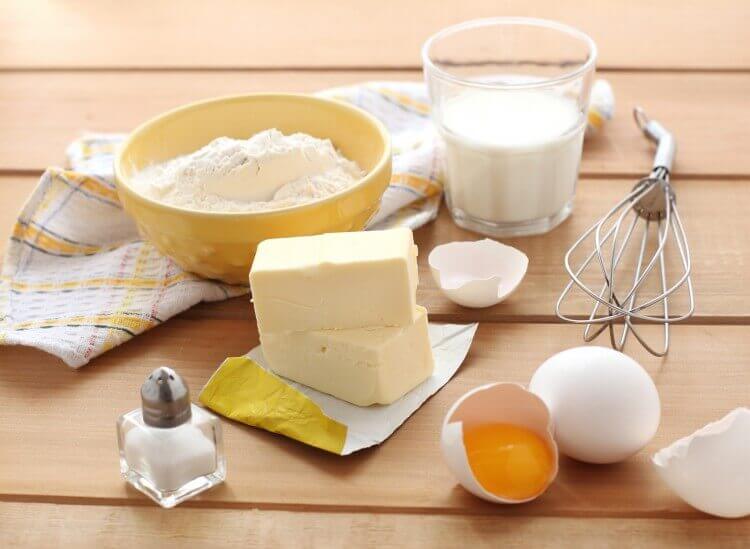 With the Great British Bake Off in full swing and the National Cupcake Week finishing soon, we decided to pay homage to one of the world's most beloved desserts: the cupcakes! However, we're adding a little twist this time. Forget about the boring red velvet, double chocolate or lemon frosting recipes, this time we're bringing you a bunch of the weirdest but delicious cupcake recipes we could find out there! Ready for a finger licking good experience?
Using Marmite?
We couldn't start this list without mentioning one of UK's most renowned products first. Whether you love them or hate them, marmite cupcakes are here to stay! London company Lola's Cupcakes had the amazing idea of mixing the salty yeast taste with delicious and smooth chocolate and caramel. The result? A cupcake that will definitely leave a mark in your memory… and taste buds!
With Prosecco
King among the bubbly drinks, if there's something we British people love to drink when feeling fancy and sophisticated, it's prosecco (especially when Lidl is running their "6 bottles of for £20" offer). It's no surprise that we would also be adding a little bit to our cupcakes, right? Mix it with some buttercream and strawberries or raspberries and you got yourself a winner!
Bacon Flavored
No, we are not going crazy! Bacon cupcakes are totally a thing and there are so many different combinations we can't just pick one! You think bacon should only be allowed on a Friday fry up or for a bacon sandwich? Think again! Maple-flavored with peanut butter, banana and buttercream or dark chocolate with peanut butter frosting, there are dozens of cupcake recipes that use crispy or candied bacon to add a little extra taste and it works wonders!
Trying some liquorice…
Thinking about planning something for Halloween next month? Then you're going to love this one! After all, what's better than eating cupcakes so black that it looks like you're devouring pure coal? There are a few ways to get that sweet, sweet liquorice taste in your cupcakes, you can either use liquorice powder or melt the sweets directly, but if you're looking for that really strong black color then we recommend using activated charcoal powder. Want to add an extra touch? Put some liquorice treats on top of your frosting as decorations!
Meatylicious!
And the prize for the weirdest cupcake of this list goes to… The meatloaf and mash potato one! "What? Cupcakes are supposed to be a dessert!" we hear you saying. Truth be told, we completely agree with you, but the idea was so unique and strange that we couldn't help ourselves! Want to know the best part? You can fill the cupcake with whatever meat you prefer: turkey, pork, beef… Just don't forget to add the mash potato frosting to give it a special touch. A perfect treat for family parties!
Sweet Sweet Salted Caramel and Popcorn
Who said that combining cupcakes and popcorn was a bad idea? Because they're completely wrong! Remember all those times that you wanted to eat popcorn AND a bunch of desserts while watching a movie at home? Then this salted caramel and popcorn cupcake is the answer to your prayers. Just imagine a vanilla sponge cake base, with a core of salted caramel, buttercream frosting and delicious looking salted caramel sauce drizzling on top on the popcorn. Ooops, we might have gained a few stones just looking at the picture!
The Healthy Veggie Ones
Perfect for those who want to have a healthier option at hand or for parents trying to "disguise" the veggies hoping their kids finally give up, there are so many different veggie cupcakes options out there that you'll be spoiled for choice! If we had to pick our favourites we would definitely go for rhubarb and vanilla or the well-known carrot cake cupcake version. Talk about getting your 5-a-day in a yummy way!
And there you have it, everyone! These are just a small taste – no pun intended – of unique cupcake recipes that you could try out, but there are loads more out there that look even crazier! That being said, if you're like us and your cooking skills are close to "be glad I haven't burnt down the kitchen", then our cooking courses and experiences are the perfect choice to turn you into the next Star Baker!