English
Skip to main content
Falconry in Lanarkshire
World of Wings, Cumbernauld   
REF:

WOWWAL
• A range of falconry experiences 30mins from Glasgow
• Hosted by World of Wings at Cumbernauld
• Everything from hawk walks to private sessions
• Plenty of time to meet & fly a variety of raptors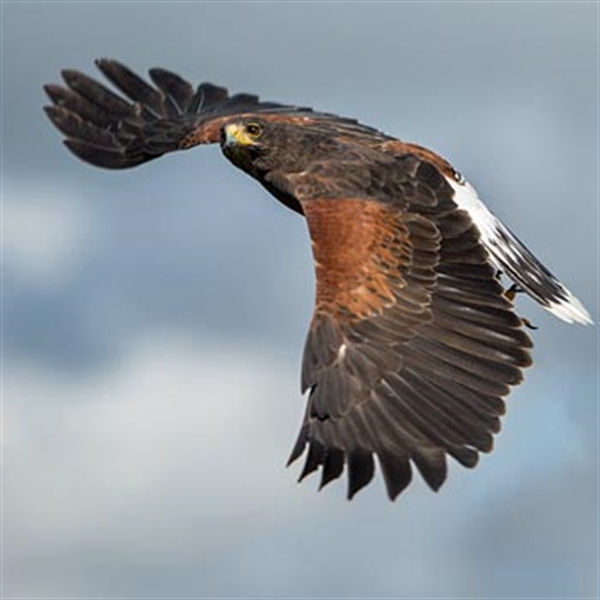 What's Included
• Bird of Prey Flying experience
• Opportunity to watch a selection Birds of Prey in flight in the public display
• Entrance to the centre is included

Hawk/Owl Walk
• One and a half hour flying session
• Handle and fly a couple of birds from around the world
• Generally Tawny and Barn owls are flown for the owl walk and Harris Hawks and Redtails for the Owl Walk
• You will form part of a group of up to 8 participants

Bird of Prey Experience
• Handle and fly a selection of Birds at the centre
• Choose from a half day, or for additional time with the birds opt for the full day

Ultimate Wingspan Experience
• Exclusive two and a half hour flying session with the birds
• In addition to the Hawks, Falcons and Owls you will also have the opportunity to handle a selection of the centres Eagles and Vultures
• Lunch and refreshments are included for participants
• Up to 3 guests may accompany you on the day (lunch not included but can be purchased)
What Can I Expect
Hidden down a country lane from the wonderfully named Luggiebank village, you'll come across a rather discrete wee entrance to this outdoor activity and falconry centre. It's very much a farm site, so you'll need to dress for it, but it's all in keeping with these birds' preferred natural habitats - and this is the countryside after all!

Open to the public, there are up to two flying displays per day here in Cumbernauld. This gives visitors of all ages the chance to see a variety of different birds in the flying arena. No two displays are the same, as the birds selected to fly changes with each show. These birds of prey experiences at this friendly centre between Glasgow and Falkirk give you the chance to go beyond just being a spectator and actually get involved.

We've got a full range of falconry sessions for you to choose from at World of Wings in Cumbernauld. All include entrance to the centre, so you can have a wander around the aviaries and visit the excellent onsite Cabin Cafe for one of their legendary hot chocolates or a bite to eat whilst the children play in the little games area.

The introductory encounter is the Hawk or Owl walk option. You'll still have a good one hour and a half hours with the birds and time is spent going on a little wander around the Cumbernauld countryside with your owl or hawk accompanying you. Then there are the half and full day birds of prey sessions. These allow you plenty of time to meet, get close to and fly several species of raptor. They both also give you a good insight into the work of the falconer and what life is like for both the birds and their trainers.

The 'Ultimate wingspan experience' at World of Wings gives you exclusive access to the birds (and the humans who look after tham!), for a truly VIP private visit to this Cumbernauld centre. You will be able to invite up three people to come and join you for what will be a private half day of meeting, learning about and flying the birds - and of course there's all the time to ask all the questions you've ever wanted to!
Availability
• Selected weekdays and weekends throughout the year
Location
• World of Wings Birds of Prey Centre, Cumbernauld, Lanarkshire
Suitable For
• Minimum age 12 for Hawk/Owl Walks, 14 for Bird of Prey Experiences and 18 for Wingspan Experiences
• Under 18s must be accompanied by a participating or spectating adult
• A good, general level of fitness is required
Spectators
• Spectators are welcome for an additional charge of £15 payable when booking your date
Anything Else
• Suitable outdoor clothing and footwear should be worn Falconry in Lanarkshire
Hawk or Owl Walk
Total Price
£
60.00