English
Skip to main content
Themed Virtual Cooking Experience
Zoom Online   
REF:

YCTEXP
Virtual live streamed cookery classes
Cook along with chef Richard 
A choice of culinary themes 
All info sent out in advance of your class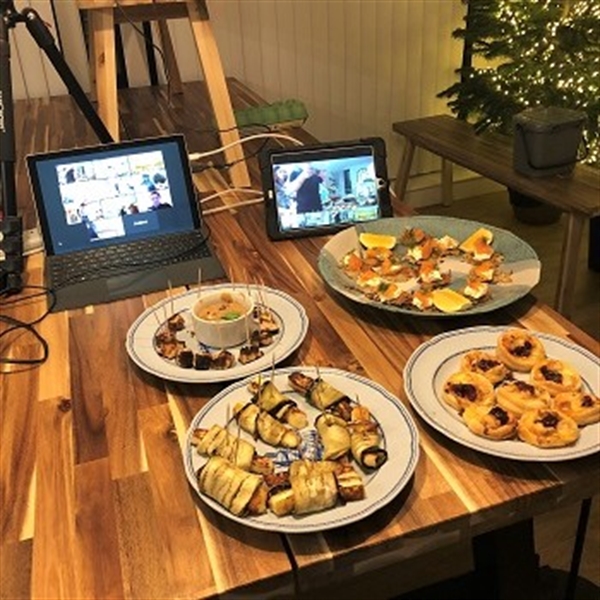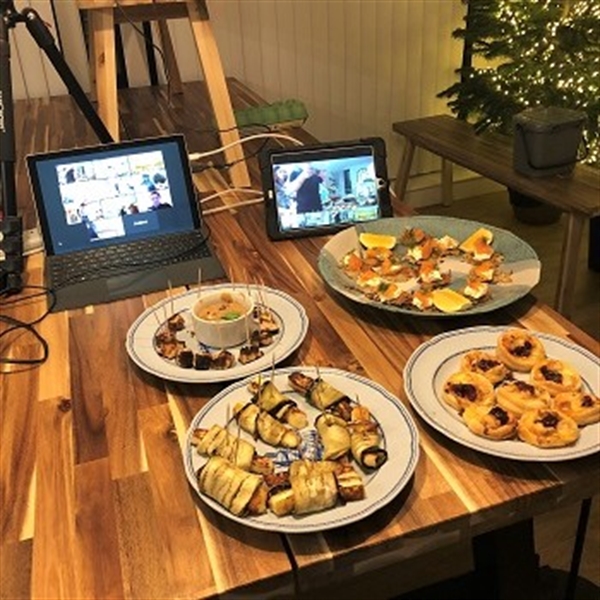 What's Included
Take part in virtual class on Zoom to take you on a culinary journey and immerse yourself in sensational food
Hosted by a professional chef
Choose which cuisine you would like to learn to cook 
Gain in depth knowledge, techniques and transferable culinary skills to help you master your chosen cuisine
A shopping list, equipment list and recipe will be provided along with tips on how to source your ingredients affordably and locally
Interactive class allowing you to ask your culinary questions
Classes last 2 hours
Cuisine Experience Choices:
Vietnamese Street Food:  Rich in choice and flavour with exotic herbs, succulent meats, clear broths and tasty finger food. You will cover a variation of dishes and master this cuisine
Indian Curry Night:  Use vibrant flavours and colour to create multiple Indian dishes and gain confidence navigating your spices and learn new cooking techniques
Scottish Seafood:  Learn how to fillet, cook and cure Scottish fish and gain the confidence to cook shellfish such as lobster, crab and scallops
What Can I Expect
Join Richard in his East Lothian teaching kitchen for a themed virtual cooking experience! Grab your tablet, laptop or smartphone, get it set up with the camera on and get cooking some delicious dishes like a pro chef.
The great thing about live streamed cookery is that you can join in from anywhere in the world. What's more, you could be creating dishes from all different corners of the globe too, as the sessions are all themed to a different style or type of cuisine.
You might fancy a virtual trip to the Far East to explore Vietnamese street food with exotic herbs and fragrant flavours. Maybe it's the colours and spices of an Indian curry that tickle your taste buds? Or perhaps you fancy tackling fish, in particular the very fine Scottish seafood?
Even if it's all done via Zoom, it's still totally interactive. Richard will cook with you and teach at the same time, so you and your fellow budding chefs will be cooking all at once, all joining from your own homes. No need to stay on mute either, as Richard is always very willing to take questions as you cook.
If you're wondering how virtual cooking works, it's all in the preparation. A little while before your experience, you'll be sent a list of ingredients to buy according to the theme you've chosen (along with advice and tips on buying locally and responsibly), an equipment list and the recipes you're going to be following live.
On the day of your lesson, you simply click on the Zoom link and you'll be there in the virtual cookery room hosted by Richard. Aprons on and ingredients all at the ready, it's time to get cooking. And remember, your voucher is valid for all the themed virtual cooking experiences on the programme, so just pick the one you fancy and get booked in.
Availability
Selected weekdays and weekends throughout the year
Morning, afternoon and evening sessions are generally available
Location
Enjoy the class from the comfort of your home
Suitable For
Suitable for all abilities
Minimum age 6
Under 12s must be accompanied/supervised by a participating adult
Anything Else
Classes can be catered for dietary requirements and allergies

You will need a good internet connection for this experience

To access the class you will need to sign up for a free zoom account

You will need a device to stream the class (phone, tablet, laptop or computer) Themed Virtual Cooking Experience
Virtual Cooking Experience
Total Price
£
30.00