English
Skip to main content
Skydiving Snowdonia
Llanbedr Airfield   
REF:

WZTAN1
Skydiving from Llanbedr Airfield
Tandem jumps from 10,000ft
Jump from higher than Mount Snowdon!
Spectacular coast & mountain backdrop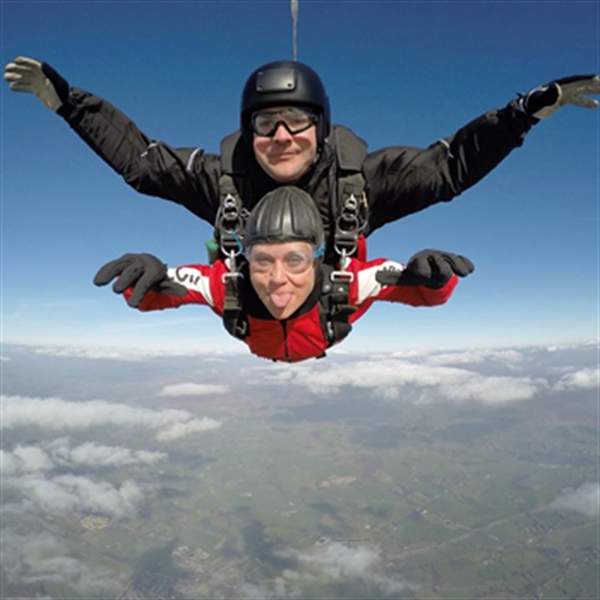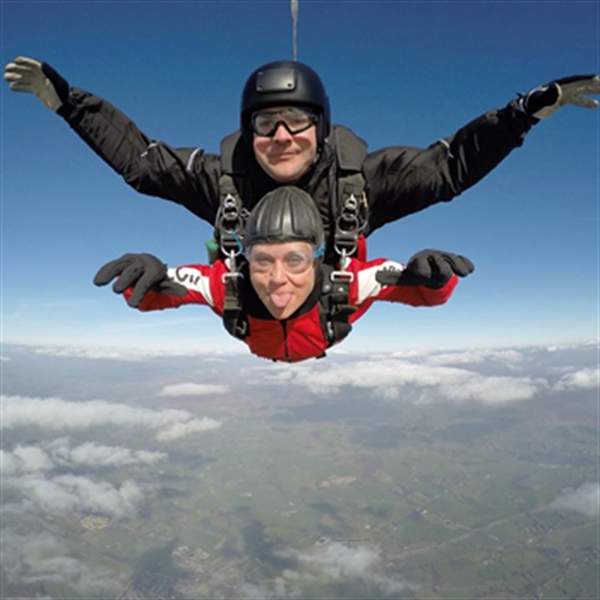 What's Included
A tandem parachute jump from a height of 10,000ft
Experience the thrill of around 30 seconds of freefall
Reach speeds of around 120mph
Enjoy several minutes descent under a parachute from around 5'000ft
Spectacular views of Mount Snowdon and Snowdonia National Park
Jump with an experienced tandem instructor using a dual harness
Pre jump ground training and safety briefing
All equipment including jumpsuit, gloves, goggles and helmet is provided
Provisional membership fee for 'British Skydiving' is not included and must be paid when booking your date (currently £18.74)
Allow spending a full day at the airfield
What Can I Expect
Spectacular skydiving over Snowdonia! This skydive centre in North Wales easily wins the award for the prettiest backdrop, with castles, coastline and mountains all around that will take your breath away when you take your tandem jump.
Llanbedr Airfield is where the magic all happens. It's a super friendly place, with lots of aerial activity, including parachute jumping. The runway is right next to the coast, adjacent to the long, golden, sandy beaches of Shell and Fochras islands. Looking in-land, you're on the edge of the Snowdonia National Park. Just beautiful, whichever way you look!
You will be doing a tandem parachute jump at this renowned North Wales skydiving school. Expect to spend all day at Llanbedr, but there is no arduous or lengthy training. You and your fellow jumpers will take part in a pre-flight safety briefing, where you'll be shown how to enter and exit the aircraft, what to do in the air, what happens when the chute is deployed and landing procedure. And it's really clearly explained.
So now you're kitted up and in your dual harness attached to your instructor, sitting in the aircraft climbing to 10,000ft. The door slides open and it's time to exit the aeroplane. As you tumble out into that fresh North Welsh air, try and keep your eyes open to have a look at your surroundings. You're way higher than the summit of Mount Snowdon. The waves on the sea look tiny and you might even catch a glimpse of Ireland, all whilst you are freefalling!
At around 5000ft (still higher than Snowdon at 3560ft) your instructor will deploy the parachute. Now you can bask in the glory of skydiving in Snowdonia, floating back down to the drop zone, taking in all the amazing sights and vistas all around you - it really is a stunning 360 degree panorama.
Back on the ground, high fives all round and certificate in hand, why not head to the beach or go to the site airfield cafe, where you can celebrate and look back on the day you went skydiving over Snowdonia! 
Availability
Selected weekend dates throughout the year
Dates are subject to availability and weather conditions
Location
Llanbedr Airfield, Snowdonia
Suitable For
• Approximate weight limits are 14.5 stone for men and 13.5 stone for women
• If you are near these limits it is advisable to check in advance
• Minimum age is 16, under 18's must have written parental consent
• There is no maximum age however over 40's must have a doctor's certificate
• All participants must complete a 'Declaration of Fitness' form before the event
Spectators
• Spectators are welcome to come along and watch the action Skydiving Snowdonia
Tandem Skydiving Experience
Total Price
£
259.00